Do you want to figure out a list of good low FODMAP snacks to buy or prepare at home? Rest assured that you don't have to change completely your lifestyle just because you're on a low Fodmap diet!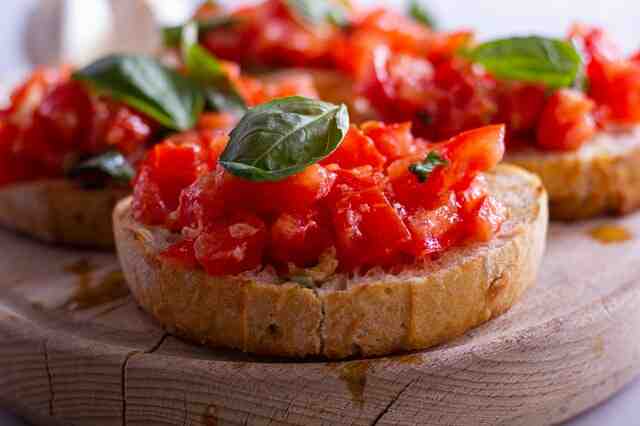 ---
What can I eat on low Fodmap?

✔️ Proteins: beef, chicken, fish, eggs, lamb, pork, prawns, tempeh, and tofu
✔️ Whole grains and starches: white/brown rice, lentils, corn, oats, quinoa, cassava, and potatoes
✔️ Fruit: blueberries, raspberries, strawberries, unripe banana, pineapple, honeydew melon, cantaloupe, kiwi, limes, guava, starfruit, and grapes
✔️ Vegetables: kale, tomatoes, spinach, cucumber, pumpkin, zucchini, carrots, eggplant, bean sprouts, bell peppers, radishes, bok choy, and celery
✔️ Nuts: almonds (10 max per meal/snack), macadamia nuts, peanuts, pecans, pine nuts, and walnuts
✔️ Seeds: pumpkin, sesame, and sunflower seeds, as well as linseeds
✔️ Dairy: lactose-free milk, Greek yogurt (3 tbsp max per meal/snack), and Parmesan, Colby, cheddar, and mozzarella cheese (40 grams max per meal/snack)
✔️ Oils: coconut and olive oils
✔️ Beverages: peppermint tea and water
✔️ Condiments: cumin, saffron, cinnamon, paprika, coriander, cardamom, soy sauce, fish sauce, some chile-based products, ginger, mustard, pepper, salt, white rice vinegar, and wasabi powder
Planning Snacks on Low Fodmap Diet
Snacks are an important part of meal planning. They help in keeping your energy levels constant during the day and make sure you fill all your daily nutritional needs. They can also help to fill any nutritional gaps making sure you take
Unfortunately, most people still think that snacking leads to adding up more weight. In truth, snacking can be problematic for everyone if not done correctly. It's important to mix and match different food groups adding a source of protein to your snack.
Tips and tricks (Do's ✔️ and Dont's ❌)
Here are some of our tips and tricks to help keep your hunger at bay! 
Do's ✔️
✔️ Mix and match from different food groups
✔️ Mix and match from different food groups (e.g peanut butter on toast, fruit with yogurt and nuts, cheese and crackers)
✔️ Meal prepping at the start of the week (some snacks can be frozen e.g. hummus or require extra shopping and preparation)
✔️ Keep your food handy when you move or travel. (Keep handy juices, crackers, nuts, dips, and veggie sticks)
✔️ Make sure to add proteins to your snacks even from dairy or plant-based milk. (choose lactose-free options)
✔️ Boost your fiber intake which helps you keep fuller. (Some chia seeds instantly add nutrition to your food)
✔️ Invest in reusable containers with different compartments to avoid buying sweet or extra salty stuff from the store.
Dont's ❌
❌ Eating empty snacks (no nutritional value)
❌ Eating too many processed foods. Some products are marked as FODMAP friendly but this doesn't mean they're healthy.
Low Fodmap Snacks Ideas
I know that doing an elimination diet feels frustrating and restrictive at times. I will help you be more positive about such times when you want to get rid of your GI symptoms. There are so many foods you can eat that it's not difficult to find ready-made products or recipes to prepare tasty foods to help your GI symptoms.
I will list here my favorite low-FODMAP snack ideas that are quick and easy and will keep you satisfied between meals. 
Low fodmap snacks to buy
Sweet snacks to buy from the supermarket
Low FODMAP fruit. Blueberries, raspberries, strawberries, unripe bananas, pineapple, honeydew melon, cantaloupe, kiwi, limes, guava, starfruit, and grapes.
Rice cakes covered with chocolate. Choose up to 2 rice cakes per serving.
TREK protein bars. Cacao oat, cacao coconut, and all the bars marked as low FODMAP.
Nairns biscuit breaks. Go for oats grahams, oats, chocolate & coconut.
FODY bars. Choose dark chocolate nuts and sea salt, almond, and coconut bars.
Schär digestive biscuits. 
Sweet popcorn. Limit to one package.
Chocolate. 20 g milk chocolate, 20 g white chocolate, 30 g dark chocolate
Savory snacks to buy from the supermarket
Low FODMAP raw vegetables. Cherry tomatoes, cucumber, bell pepper, and carrots.
Nuts. A handful of peanuts, 40 g macadamia nuts. 40 g macadamia nuts, 30 g walnuts, 30g pecan nuts.
Lactose-free yogurt or up to 3 tablespoons of Greek yogurt. Choose yogurts with Low FODMAP ingredients.
Salted popcorn. Limit to one package.
Potato chips / plain nachos. A small package.
Gluten-free pretzels. 
FAQ
Are almonds low FODMAP?
Almonds are allowed if you limit yourself to 10 almonds per meal or snack.
Is peanut butter low FODMAP?
Peanut butter is allowed as long as you limit the intake to 2 tablespoons or 32 grams per serving
Is sweet corn low FODMAP?
Corn is allowed on a low FODMAP diet of up to 38 per serving.
What bars are low FODMAP
Avoid bars with the following:
Agave, Cashews, Fructose, Fruits, High fructose corn syrup, Honey, Inulin, Lactose, Milk protein, Whey, and Raisins. For more information check fodmapeveryday.