May 28 marks Hamburger Day, the day dedicated to the iconic sandwich. Over the years has gone through several transformations from a symbol of fast food to gourmet and vegan transformations
Overview
May 28 is Hamburger Day, the day dedicated to the most famous sandwich in the world. You can enjoy it as fast food, street market food, and gourmet, but also in new vegan versions.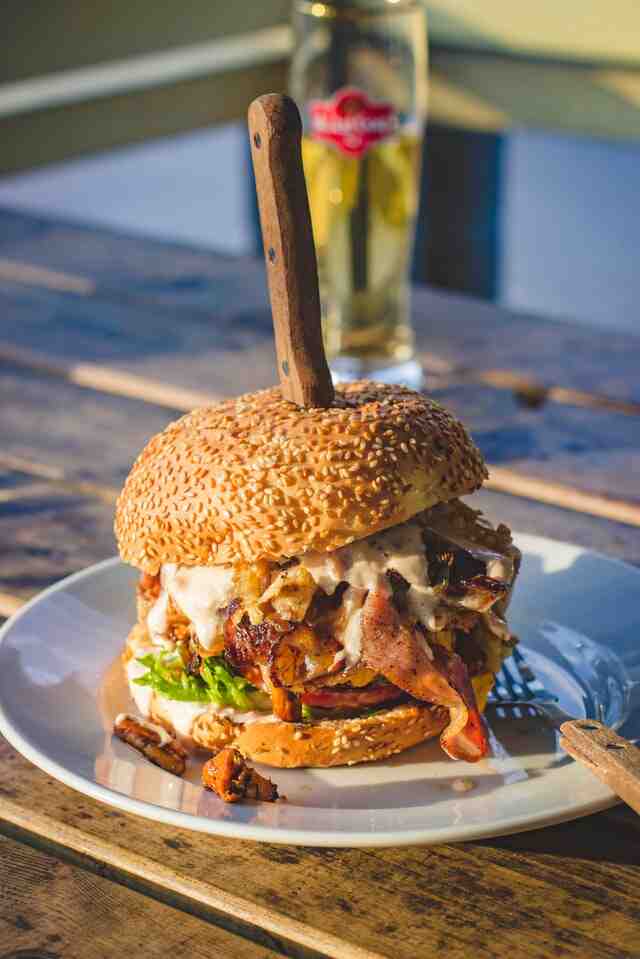 But how was the hamburger born? The legend says that it was a favorite among sailors at Hamburg's port in Germany at the beginning of the 19th century. The name hamburger seems to be exported by German immigrants to the USA around 1920. Basically, the hamburger was nothing more than a simple meatball placed inside two pieces of bread. Later, someone started to place sliced cheese inside the hamburger, and soon the cheeseburger was born.
Nowadays, there are many variations available on the market. My favorite type is still the classic hamburger. This is mostly followed by the cheeseburger, double cheeseburger, chicken burger, and vegan variants.
The Hamburger in the Gourmet World
The most expensive hamburger in the world costs 2000 dollars. The burger is that of chef Diego Buik and consists of lobster marinated in an infusion of gin, caviar, foie gras, truffle, Waygu meat, Black Angus, Remeker cheese, Iberian ham, and seasoned with Madagascar vanilla, soy, saffron, and Jamaica Blue Mountain coffee. The bread is also covered with a 24-carat gold leaf.
In Italy, the most expensive burger costs 90 euros and you can eat it at the "BIF hamburgeria", in the historic center of Catania. The "One million burger" is covered with 24-carat gold leaves. It is filled with Piedmontese Fassona fillet tartar, smoked local lettuce, Sicilian datterino, toasted Piedmontese hazelnuts, Monviso blue gorgonzola cheese, red Tropea onion, organic homemade mayonnaise as well as a black truffle.
In London, one can taste the Glamburger at the price of 1400 euros at the Honky Tonk. It consists of 220 grams of ground Kobe and New Zealand dear, the heart of black truffle and brie, smoked Himalayan salt, Canadian lobster, golden leaves, Iranian saffron, maple syrup, bacon, Beluga caviar, smoked duck egg mayonnaise, and Japanese green tea.
Recipe for the Hamburger Day
Use always the best quality minced beef. Personally, I prefer the hamburger to be 100% beef. However, many people would rather mix it with 20% of pork mince.
Once placed on the grill, do not press the patty. I suggest waiting for it to detach itself from the surface before turning it.
Use bread that does not crumble or break easily
Optionally you can toast the internal side of the bread
Never put the sauces between the bread and the first meat patty to avoid soaking the bread too much.
Measure the internal temperature of the meat to define the desired degree of cooking
rare 50-55 degrees Celsius
medium 56-65 degrees Celsius
well done 66-70 degrees Celsius
Let it rest for a few minutes immediately after cooking for the juices to mix together.
Sides and Accompaniments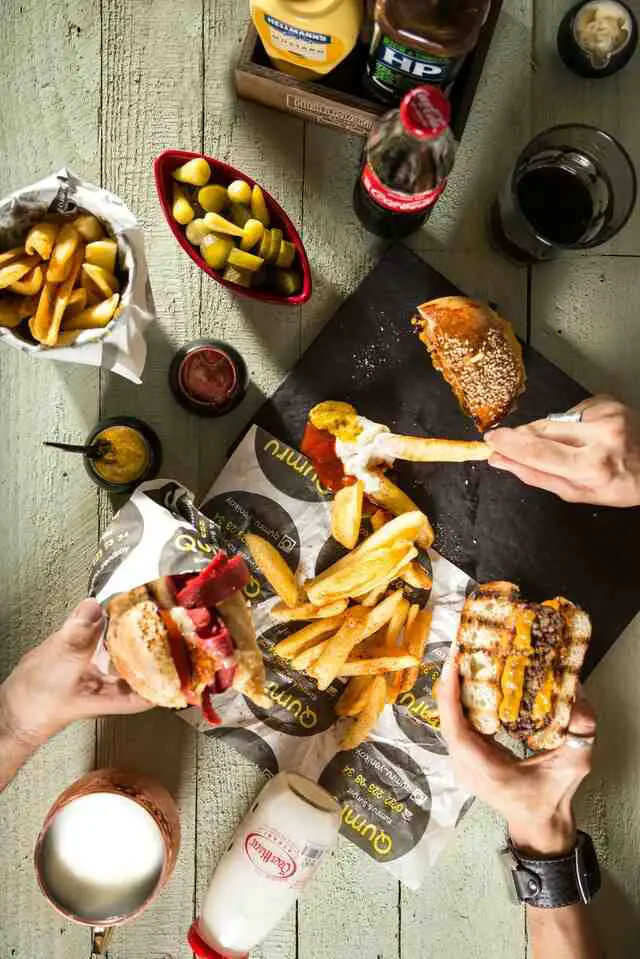 The best burger is often accompanied by fries or wedges, mayonnaise, ketchup or mustard sauce, and cola or beer!
And now let's all celebrate Hamburger Day! Enjoy :)