A backyard bbq grill is a perfect way to spend time with the family on Father's Day and it's not only a cliche. Daddy enjoying his new barbeque tools and tasting the new wine, beer, meat, and charcuterie while making new memories with all the extended family – a chance for the kids to learn more about each other while learning a trick or two about grilling!
Let me tell you all my father's day barbeque ideas that can't be missed.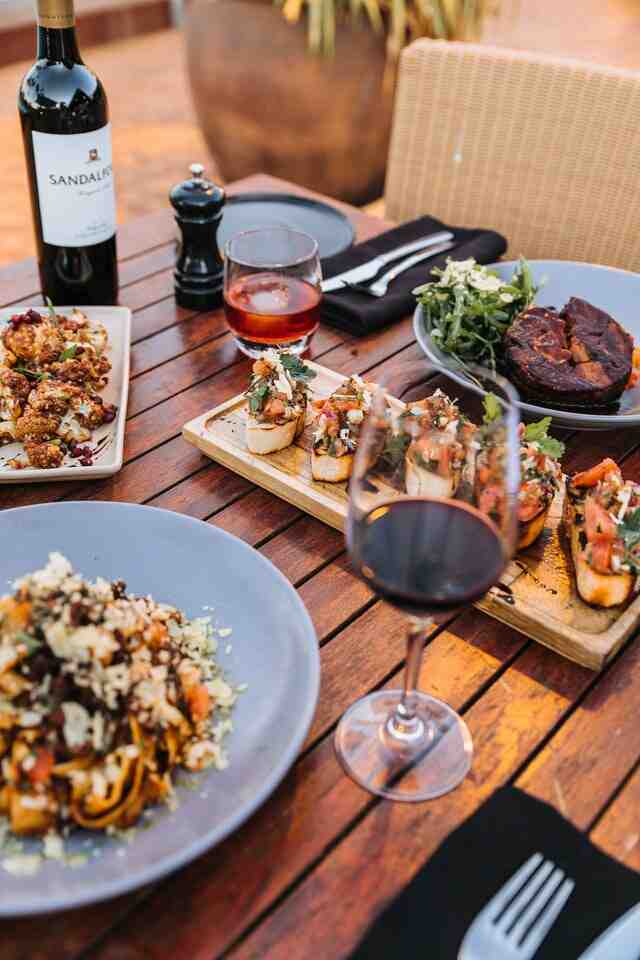 Yields: 6 portions
Prep Time: 4 hrs 40 Cook Time: 5 mins Total: 4 hrs 45 mins
---
What do you need for a Backyard BBQ?
✔️ Family & Friends
✔️ Appetizers
✔️ Meat, Seafood or (plant-based alternatives)
✔️ Salads
✔️ Barbeque set + Tools
✔️ Light up the Barbeque
✔️ Fancy plates and cups
✔️ Cold Drinks
✔️ Cocktails, Beer and Wine
✔️ Lights
Every year I go through our bbq family favorites jotting new ideas for our backyard bbq meals. The trick is to look only for the most mouthwatering dishes but the quickest to prepare and can be prepared ahead and kept in the fridge. Why? The bbq is not fun anymore if you need to spend hours cooking and getting over tired. Don't worry if you have guests coming and the salad or dessert is not ready. I like preparing the bruschetta or my lemon sbriciolata cream cheese on my kitchen counter while my guests are hatting around. The most important thing is to find a time where everyone sits around the table enjoying the nice aromas coming from the grill, and the flavorful salads, drinks, and desserts that refresh your spirit.
Our Backyard BBQ Menu 2022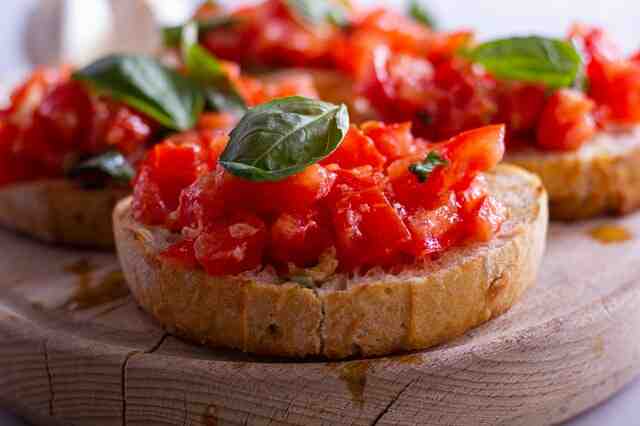 The simplest and most delicious of starters if you have the right ingredients. Avoid baguettes and buy Italian or Mediterranean Bread. Toast the bread, garlic, and the sweetest tomatoes, and voila' a dazzle of olive oil and it's done.
You just prepare the ingredients, grill them on the barbeque and assort them directly on the backyard table. Everyone can help which makes them even taste better!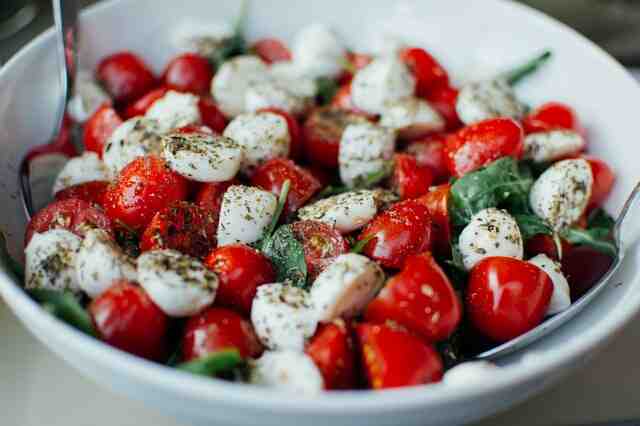 This can be prepared a couple of hours ahead. Maybe I would add the basil and oregano just before serving.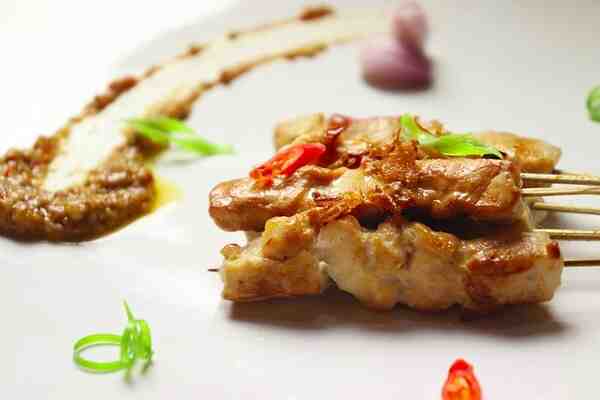 This satay recipe has a handful of ingredients – chicken breast, coconut milk, peanut butter, soy sauce, and brown sugar. You have 2 options:
COOK BEFORE AND REHEAT BEFORE SERVING. Prepare a few hours or a day before and refrigerate. Reheat in microwave or pan just before serving.
COOK SKEWERS ON BBQ. First, prepare the skewers and the sauce a few hours before. Place on the griddle and grill while turning to avoid overcooking. Now you can either cover the skewers with the satay sauce while cooking or reheat the sauce separately and then pour it on the skewers before serving.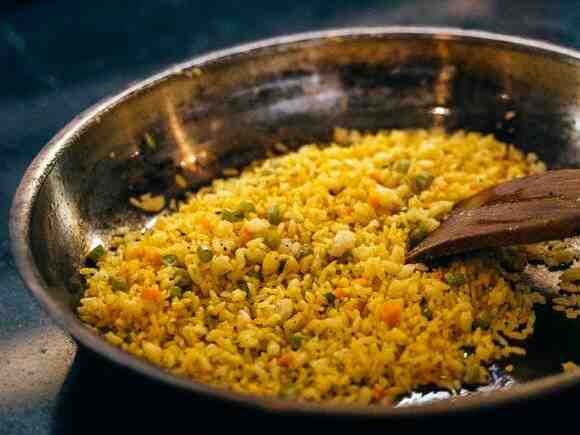 The simplest of sides can accompany any main! If you want a more sophisticated dish then add grilled prawns on top of it!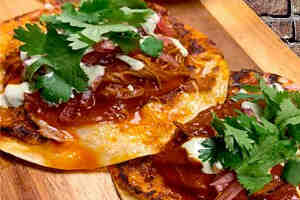 Try these birria de res tacos originating from Mexico now they're as trendy as in 2021.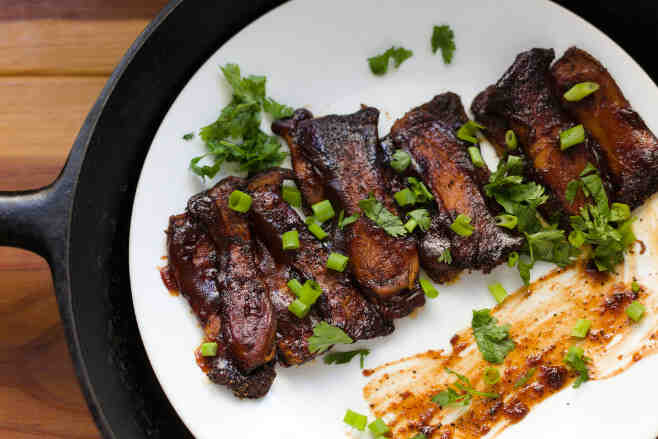 These signature TGI Friday copycat Jack Daniels Ribs are a must-try! You can serve these with some pineapple rings.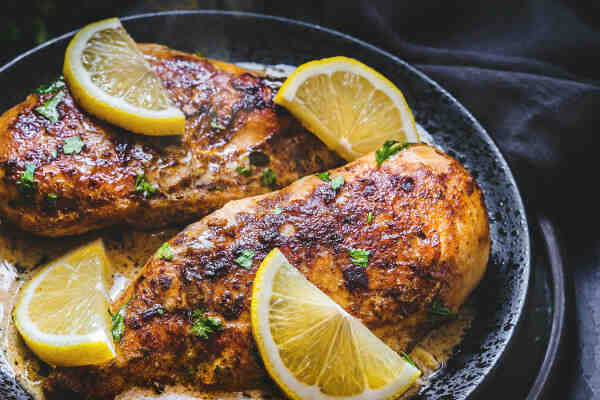 This is a leaner option and also a good option for a barbeque! Try this out and you won't regret.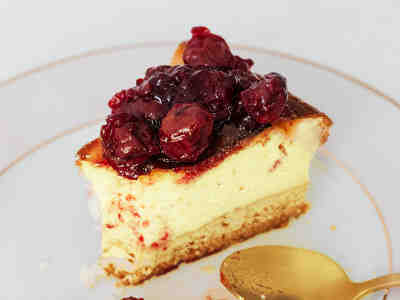 The easiest dessert even for beginners and the crumbles on top are just the cherry on the cake – plus you can really add the cherries to this cake! You can prepare this from the day before as it certainly needs at least 5 hours in the fridge.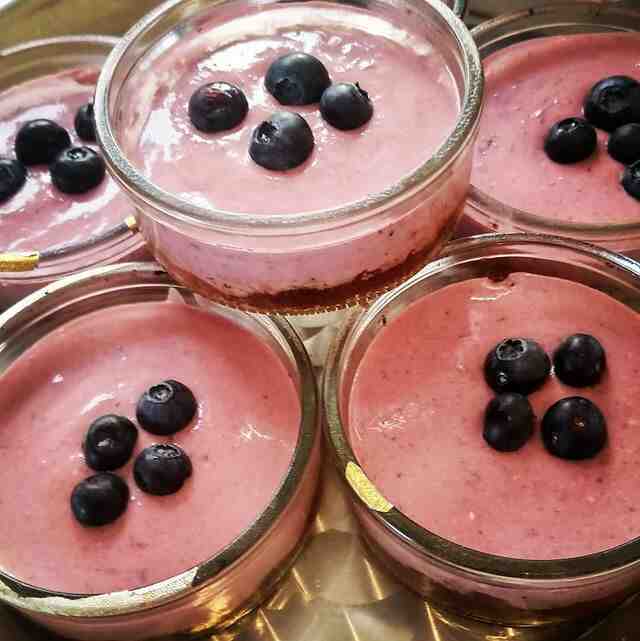 These 12 beauties are extra healthy and prepared using Greek Yogurt. A light dessert that is relatively low in carbohydrates and higher in proteins. I usually love to prepare these on a Sunday morning and make sure I prepare some extra. I love to have these as breakfast or as an afternoon snack on a busy Monday!
Top Tips
Make sure to have all the ingredients by Saturday morning so that you can prepare most dishes by Saturday evening or Sunday morning.
Order online some beer from a good brewery and free-flowing wine.
Check that you have enough lights in the backyard for the evening and buy all the necessary decorations from a party shop
If you don't feel like preparing starters order a charcuterie board from a local shop with good quality meats and cheeses. In this case, make sure to pair the wines accordingly.
For father's day, I always suggest buying beers, wine, barbeque tool sets, or things that will start off the summer season.
Write a plan with each menu item and the order and time in which they need to be ready! Don't procrastinate and start to prepare early so that you'll have plenty of energy to chat and enjoy your bbq stress-free.
Our Recommendations
More family-friendly menus to try!