Christmas in Italy is probably the most loved and surely the most heartfelt holiday of the year. It usually starts from the charming medieval squares. These are brought to life by the small cheerful Christmas markets and lights of all shapes and sizes decorating the streets in the "centro storico" or historical center of towns and cities.
So what do Italians eat for Christmas? It varies from region and from family to family. Each family tends to choose one or two Italian dishes for each course depending on whether the menu is going to be based on fish or meat. Today I will show you a simple Italian Christmas menu.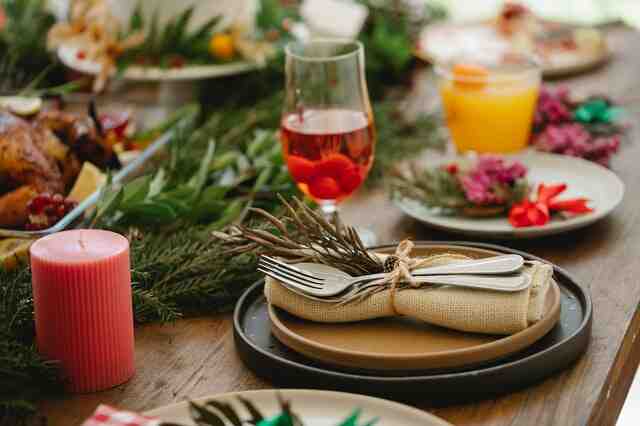 ---
ITALIAN CHRISTMAS TIPS AND TRADITIONS
Traditionally, Italians decorate their houses on December 8, the feast of the Immaculate Conception despite many people now starting as early as November.
In some regions, Christmas is also synonymous with snow, making these holidays a perfect time to enjoy snow activities with the family. Resorts like Cortona d'Ampezzo, Livigno, Bormio, Courmayeur, and Madonna di Campiglio are booked very early so as to avoid disappointments. However, I have managed to find incredible last-minute deals several times with incredible discounts. Unfortunately, 2020 was probably the first year since the war where the skiing resorts were closed due to COVID restrictions, and don't know if 2021 is going to be any better.
I still remember with nostalgia the cheerful unforgettable moments of the "Cenone della Vigilia di Natale", the traditional Italian Christmas eve meal in a mountain hut, the fireworks at midnight, and the tombola played around the table till early morning.
WHAT ITALIANS EAT ON CHRISTMAS
CHRISTMAS EVE
After days of preparations, we finally arrive at the long-awaited Vigilia di Natale for the Christmas Eve dinner usually characterized by a fish menu. Italians love to spend their Christmas Eve with their family or closest friends whether it's in a restaurant or at home. After dinner, many will enjoy playing tombola and other board games, chatting, and laughing. Some people also prefer to share gifts at night. The more religious will participate in the Christmas Mass organized in all parishes of towns and cities.
CHRISTMAS LUNCH
I can immediately tell you that pasta is one of their favorite dishes. In fact, the starter is often a broth in homemade pasta called "tortellini in brodo", roasted meat often poultry as a main, and other regional specialty for antipasti and dessert.
Many Italians prefer to stay at home for Christmas Lunch inviting their closest relatives, and enjoying family time. No one beats the pasta dishes cooked by many women in the central regions such as Emilia Romagna. Many Italian women have a unique talent for preparing the tortellini, cappellini, passatelli, and ravioli with their own hands, preparing the sauces and leaving them to simmer for hours before serving.
I still remember the aromas of the bolognese sauce of my Italian neighbor in Tuscany. It first infiltrates from your nostrils passes through your taste buds and inflames your stomach from 8 a.m. till noon making it impossible to sleep beyond 8 o'clock on Sundays!
At the end of the lunch, there is the dessert which differs from region to region including the world's most popular Panettone, Pandoro, Pan Forte and Panpepato.
TRADITIONAL ITALIAN CHRISTMAS MENU
Antipasti. I would say that first, they start with "antipasti sfiziosi", delicious puff pastry starters like "vol au vents" with cheese and salmon fillings, crostini (toasted bread) with chicken liver, mushrooms or kale pâté and cured meats.
Primo. This is followed by a dish of homemade pasta popularly served in the broth but cannelloni and lasagne in meat ragu are also very much popular.
Secondo. As the main course, it's usually a roasted meat dish.
Contorno. Italians usually love sides of roasted potatoes or vegetables.
Dolce. The desserts again vary from region to region though panettone and pandoro filled with fruits and chocolate are an all-time favorite of many people.
A SIMPLE ITALIAN CHRISTMAS LUNCH
Any last-minute doubts? Looking at some ideas won't hurt right? These are all simple recipes to prepare once you have all the ingredients in hand!
ANTIPASTO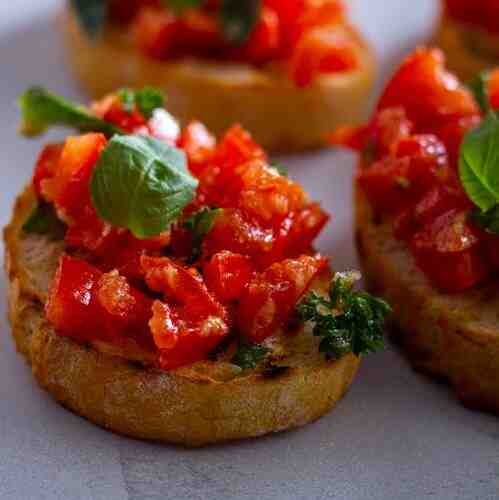 A simple bruschetta is a winner on all Mediterranean menus. Italians are big fans of bruschetta usually used as an appetizer for a barbeque "grigliata" , for an "apericena" where Italians meet before dinner to sip an aperitif while eating canapes, and also for festive menus. Try this authentic Italian bruschetta with fresh tomatoes, garlic, and basil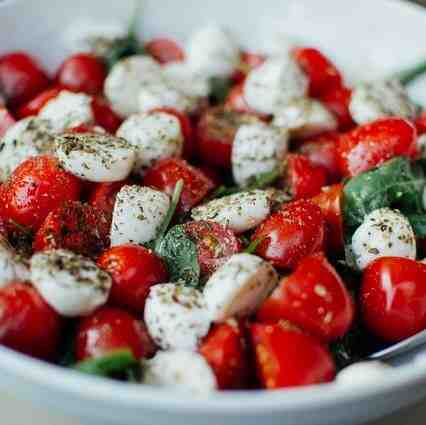 I find this salad is one of the most appetizing starters and can also be used as a "contorno" or side dish with any main. The secret of the recipe lies in its ingredients – the tomatoes, mozzarella di bufala, basil, olive oils, and oregano.
PRIMO / STARTER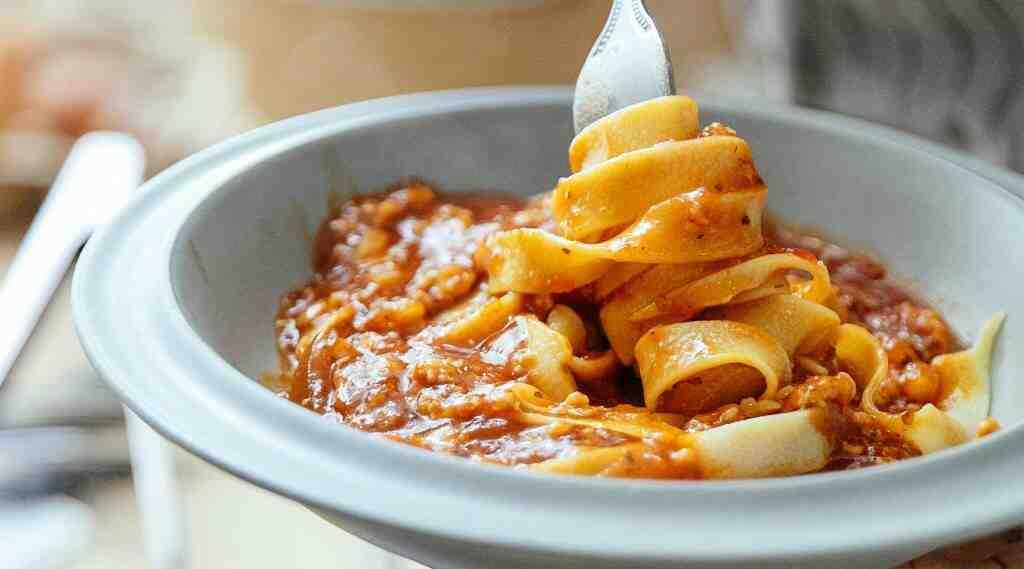 Pappardelle Bolognese is a great recipe for adults and young ones. You can also use the same sauce with different kinds of artisan pasta like pici, tagliatelle, and fettuccine.
SECONDO / MAIN
CONTORNO / SIDE DISH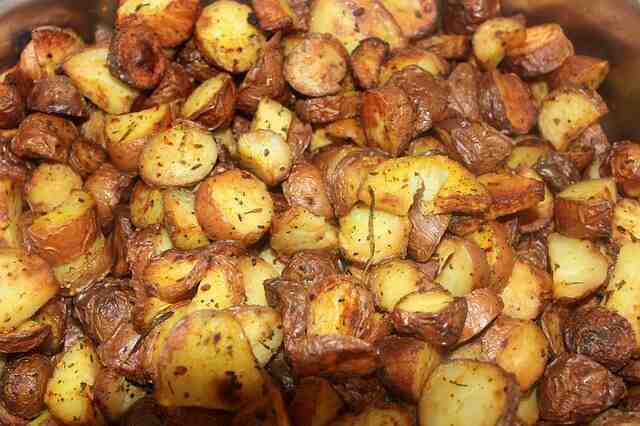 This is a simple dish loved by everyone! Roasted potatoes can be served with a side of mushroom sauce and horseradish cream.
DESSERT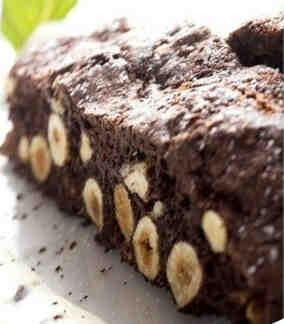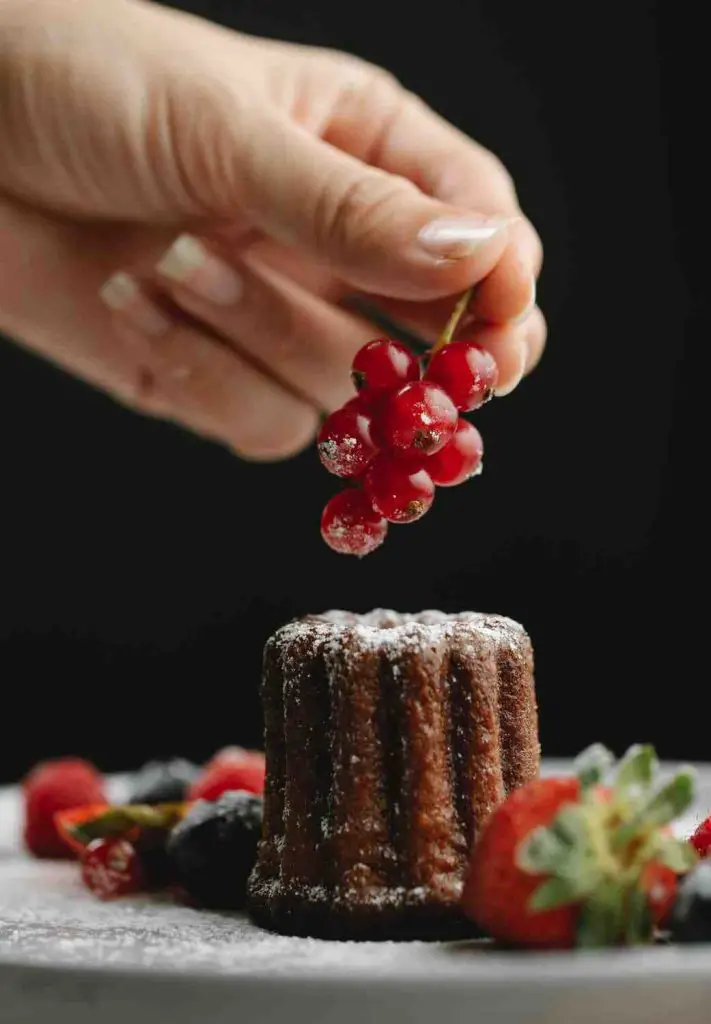 This is a big winner with guests and the idea is really simple. Leave this chocolate tortino enough in the oven to become crunchy on the outside and warm and chocolatey on the inside. Just make sure to find a good quality chocolate bar that will melt and mix well in the mixture. I love this pairing of chocolate and berries with a sprinkle of caster sugar giving it a wintery look.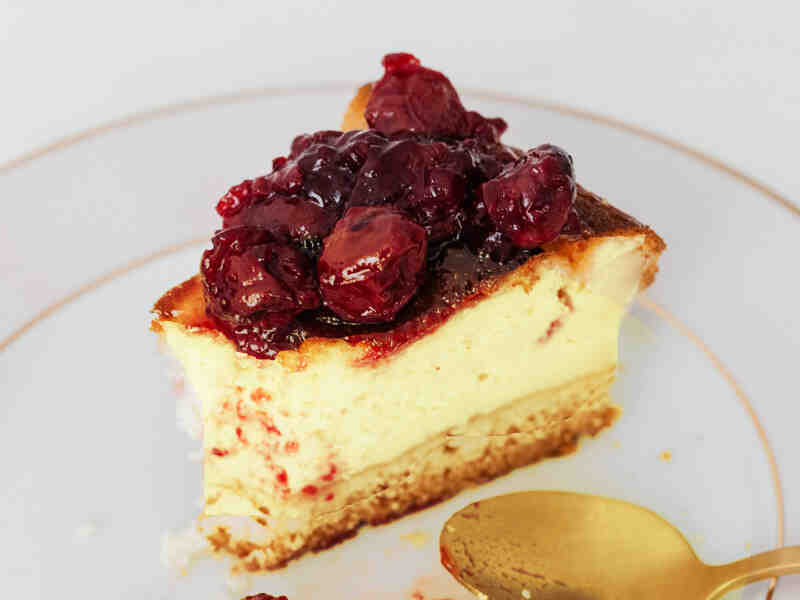 Indulge in this lemon-scented cheesecake filling, topped with crumbs and baked to perfection
This lemon crumb cheesecake is relatively low in sugar and you can also top it up with some berries and accompany it with a Christmasy cranberry sauce.
TOP TIPS
Always plan ahead making sure you have all the ingredients and fresh spices in hand.
Try to clean the fridge and freezer a couple of weeks before so that you make space for the menu items you want to prepare before.
Write a schedule of each of the menu items and the date and time you're going to cook it. Most of the items can be prepared and refrigerated a couple of days before but choose attentively the items that you're going to prepare before and check they're good for freezing.
Gain some time? I admit to buying some of the items if I see that I ran out of schedule. 
For the day, make another plan of the items to defrost, warm, and cook so that you can still enjoy the special day without any worries
VARIATIONS
More fish. Use a starter with zucchini and shrimp.
Vegan. You can organize every dish here thanks to vegan meat alternatives. However, you may always want to look at my vegan Christmas menu.
FAQs
What is a traditional Christmas food in Italy?
In Northern Italy, Lasagne Bolognese and filled pasta like cappellini and ravioli are traditional Christmas recipes. Next comes the main event, the meat. Roasted veal, baked chicken or cappone, sausages, or braised beef are common Natale mains.
YOU MIGHT LIKE MORE…