Let these romantic Valentines Dinner Ideas inspire you this year! Small tricks to set up a lovely surprise at home. Promise it won't take you all day.
Not Valentine but want to organize a romantic dinner? Go ahead and I'm sure you'll find something that you love!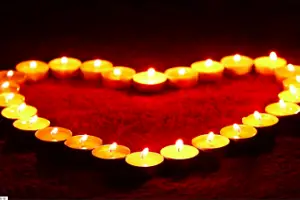 ---
Summary
How to plan a romantic dinner at home?
Every year I go through favorite Valentines dinner ideas and make sure to add something special to be prepared for the most romantic dinner of the year. And what I most love about it is that my recipes are healthier than most special festive recipes you'll find around.
Whether you eat a simple pizza or more elaborate dishes popular in Michellin star restaurants the most important thing is to finally sit in a nice relaxing corner enjoying the evening with your loved one!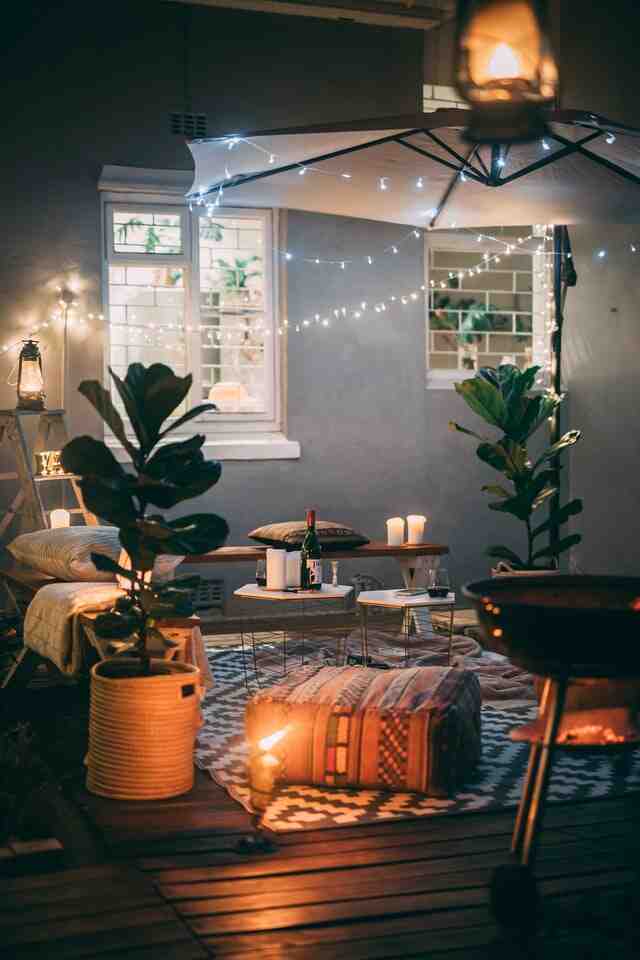 Quick Cheat Sheet
So here is a quick cheat sheet of how to plan a romantic dinner at home:
Housekeeping
Cleaning is a priority. Usually vacuuming, cleaning countertops, ensuring the dining area is clutter/toy-free, clean linens, and clean bathroom towels.
Colorful fruit, petals, lights are winners but don't exaggerate.
Candle-light, or use soft light to enlighten the area.
Music, wood fire crackling sounds are some ideas to use as a background.
Warm your dining area, keep warm blankets handy.
Dress elegant, casual, or in your pajamas. It doesn't make a difference as long as you both agree on the dress code for the evening.
Netflix. There's no rule that you cannot binge-watch your favorite series after or during your meal. Prepare a list!
Food
Quick and easy meals to make. Avoid getting too much tired and enjoy the evening,
Freezer-friendly recipes so that you can prepare them ahead of time and enjoy the night.
Order from the restaurant and/or buy snacks from the store. Just make sure to order from the restaurants ahead since the evening might be busy and you may get disappointed with late deliveries.
Lighter, healthier meal options. Choose lighter meals to avoid feeling sleepy exactly after dinner. When you're home it's easier to give up the evening and opt to crawl up in bed early.
What makes a menu special?
Surprisingly, even eating a cuppa soup, nibbles and a box of chocolates can be special with the right person/s around. Firstly, I would choose a cuisine or a theme and decide if you would like your menu based on seafood, meat, or plant-based. My selection of recipes always favors nutritious meals that are well balanced and are high in proteins and use good quality fats. Normally, I also try to use various vegetables such as mushrooms, potatoes, broccoli and snap peas. Probably for this night, it's also good if you opt for low FODMAP foods avoiding onions, garlic, and beans to help with digestion.
Let's now look at the various Valentines traditions and ideas from all over the world:
Valentines in Italy: Traditions & Dinner Ideas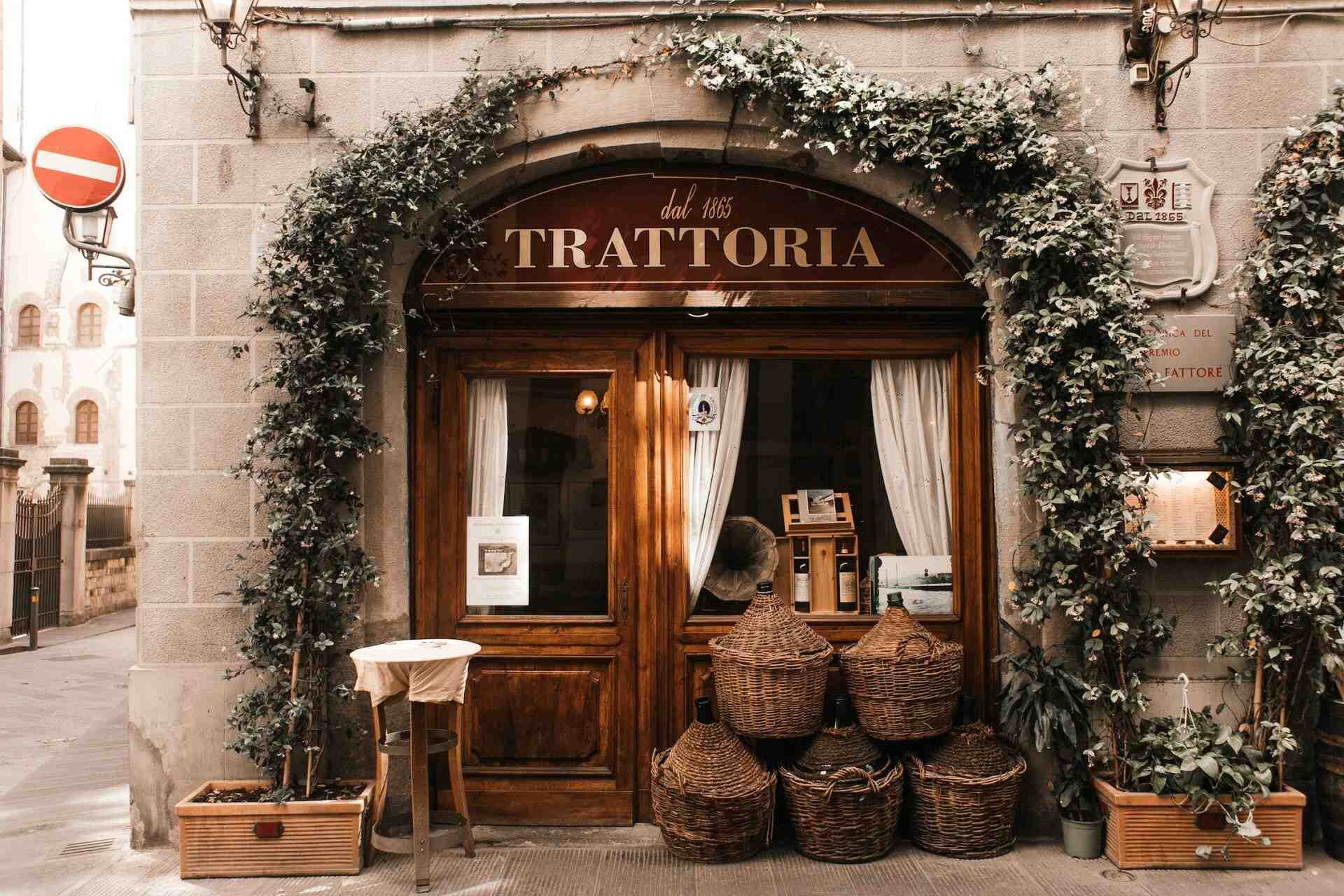 On Valentine's in Italy, it is customary to give more or less expensive gifts and dinners. If you live in a city such as Florence or Rome then a simple beautiful idea is a simple walk under the city lights – an aphrodisiac without having to spend any money. This can be followed by a simple meal at home. Whether you prefer to order some food from a restaurant and take it home or you prepare the ingredients or dishes before to later cook or reheat is your choice.
Candles, roses, dim light, music are a cliche for this day but this might be too much if you're hungry after a walk and still need to prepare and serve the food. Some dim lights, a light aperitivo, nice cozy blankets, and a heater to keep you warm are other totally perfect ideas for the night.
Let me give you some great ideas for a romantic valentines dinner at home for two:
Eastern Mediterranean Valentines Dinner Ideas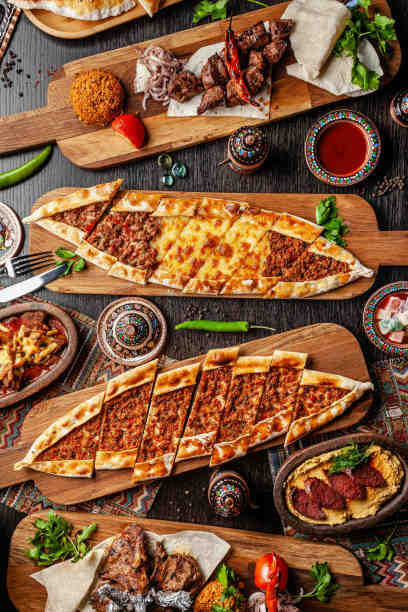 This is absolutely one of the tastiest and healthiest menus around and it's a perfect meal all year round. The Stuffed vine leaves and Baklava may be a little bit tricky to make if you're in a hurry!
Eastern Mediterranean Valentine's Menu
---
Meze
Dips Plate: Hummus, olives, pickles
Starter
Main
Dessert
PROS
Stuffed Vine Leaves & Baklava can be tricky to make if you're short on time or a beginner.
Chicken Tagine is very tasty and easy to cook
Baklava can be very easy to make using ready-made filo pastry.
CONS
Hummus, Stuffed vine leaves, and baklawa can be bought from the store or restaurant.
Perfectly soft stuffed vine leaves require long preparation and cooking times.
Asian Valentines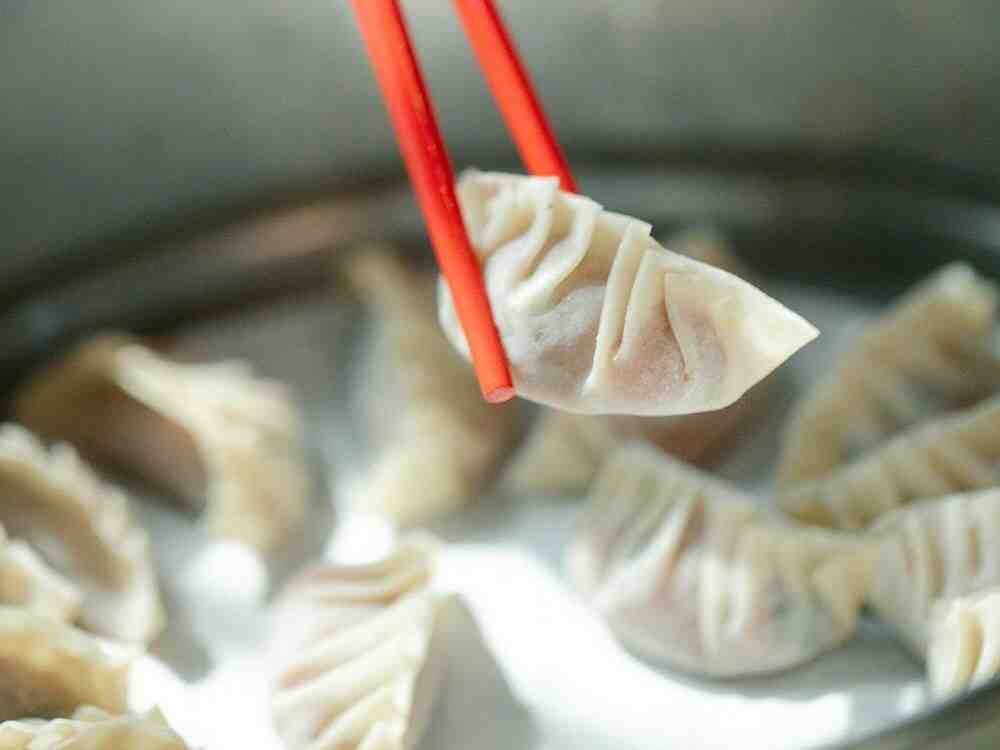 Mexican Valentines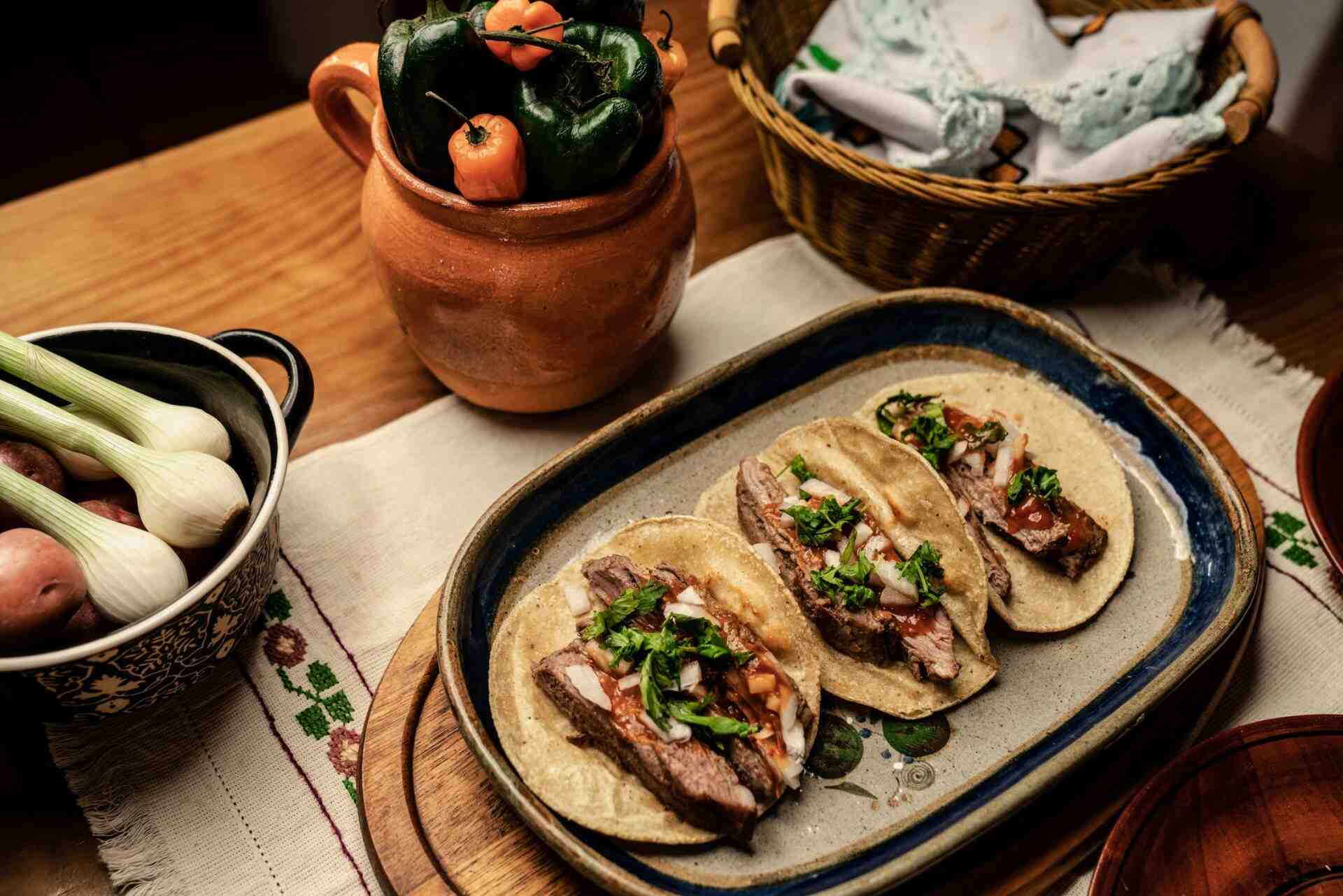 American Valentines Dinner Ideas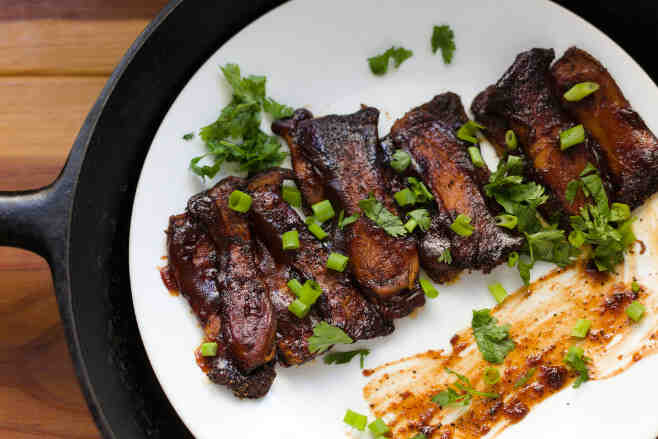 Vegetarian Valentines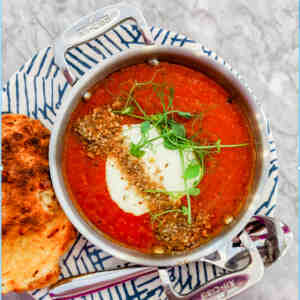 Vegetarian Valentine's Menu
---
Appetizer
Starter
Main
Dessert
Healthy Valentine's Dinner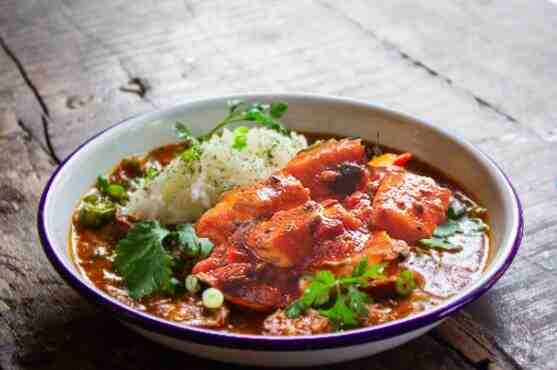 Top Tips
Whatever goes wrong don't worry and skip to the next thing in plan.
Keep light and leave space for the dessert. Refrigerate anything extra in your plate and avoid overeating.
At home you can set the rules. You can eat the starter and then pass to the dessert.
Gain some time? Order from the restaurant or buy dips, frozen pastries, pizza and then just heat in oven. 
FAQs
How can I make Valentines Day special at home
Go for a romantic walk enjoying the city lights
Cook a dinner with a theme: Italian, Eastern Mediterranean, Asian, Mexican, American, Vegan and Super Healthy are a few ideas.
Turn you home into a spa with a few nibbles, wine, dessert and tea.
Cuddle up with warm blankets while sipping wine.
Play games
Related Valentines Dinner Ideas at Home
More dinner recipes to try!
Meatballs in Sweet and Sour Sauce
Maple Dijon Glazed Air Fryer Salmon and Potatoes (35 mins)
Banana Pudding with Greek Yogurt (5 mins)