Let these Vegan Christmas Dinner Recipes inspire you to try our plant-based alternatives this year! Plan a plant-based feast with starters, mains, sides, desserts, and drinks.
Not vegan but having vegan guests all day? We have the perfect vegan options for Christmas from breakfast to dinner and be assured that no one will miss the meat!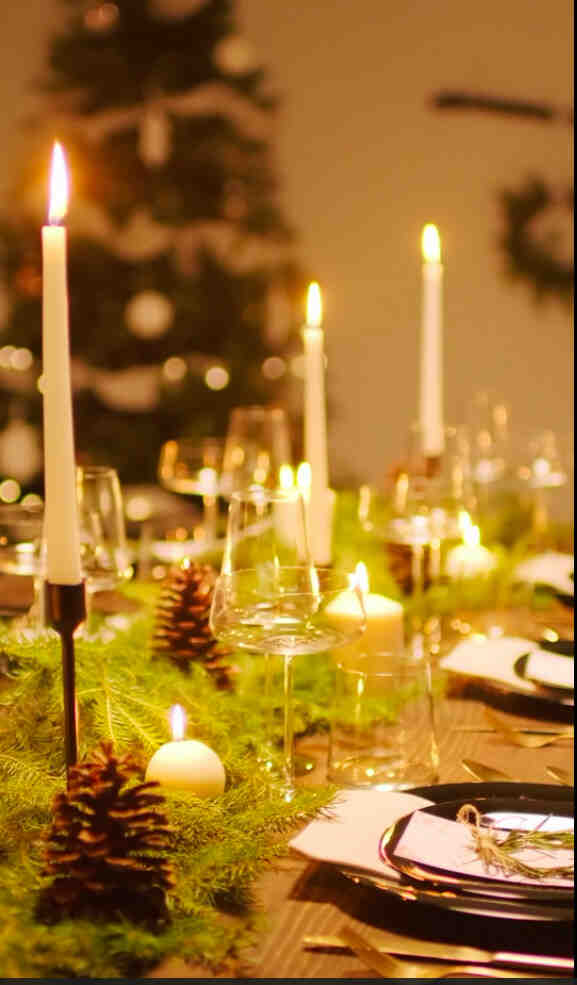 Table of Contents
---
What do Vegans Eat for Christmas Dinner?
Every year I go through our festive family favorites and make sure to some new ideas in order to prepare for the most mouthwatering delightful meal of the year. We usually start with a scrumptious breakfast and basically have enough food prepared to eat all day. Whether we eat the large meal at lunchtime or at dinner, doesn't make much difference. The most important thing is to find a time where you and your friends and family sit around a table and enjoy a nice meal together!
And what I most love about it is that my plant-based recipes are healthier than most festive recipes you'll find around.
What makes this menu healthy?
My selection of vegan Christmas dinner recipes is packed with nutritious beans, vegetables, and plant-based meat alternatives. The recipes are high in protein but are also full of veggies – onions, garlic, mushrooms, potatoes, carrots, tomatoes, and other greens.
What is so special about these vegan dinner Christmas recipes? My choice usually depends on recipes that are:
Quick and easy to make
Healthy and lower in sugars and fat
Colorful and full of seasonal vegetables
Meat-free, dairy-free, and if possible gluten-free
Mild enough for the whole family to enjoy
Freezer-friendly so that we can prepare them ahead of time leaving us enough time to enjoy the day.
Vegan Christmas Recipes: Breakfast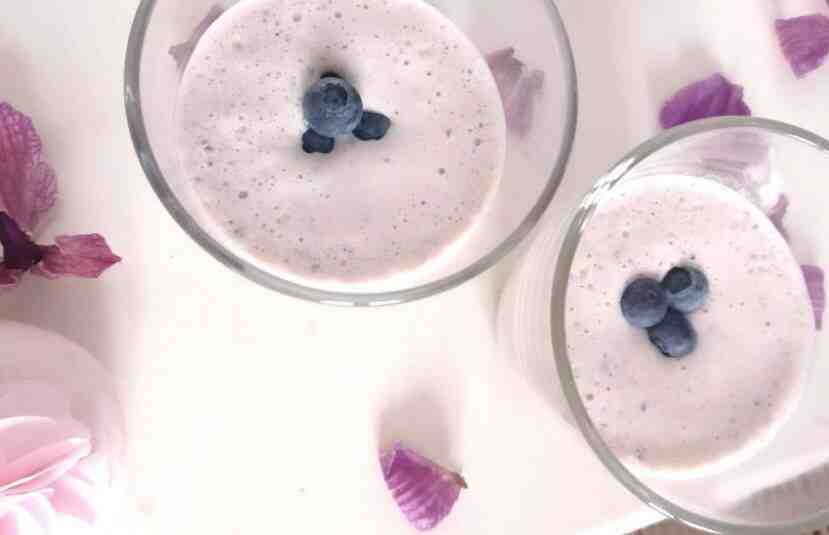 This is a very easy smoothie that you can drink in 5 minutes with any berries and vegan milk! Blueberries have lots of interesting properties and I find this the best way to integrate them into my daily diet.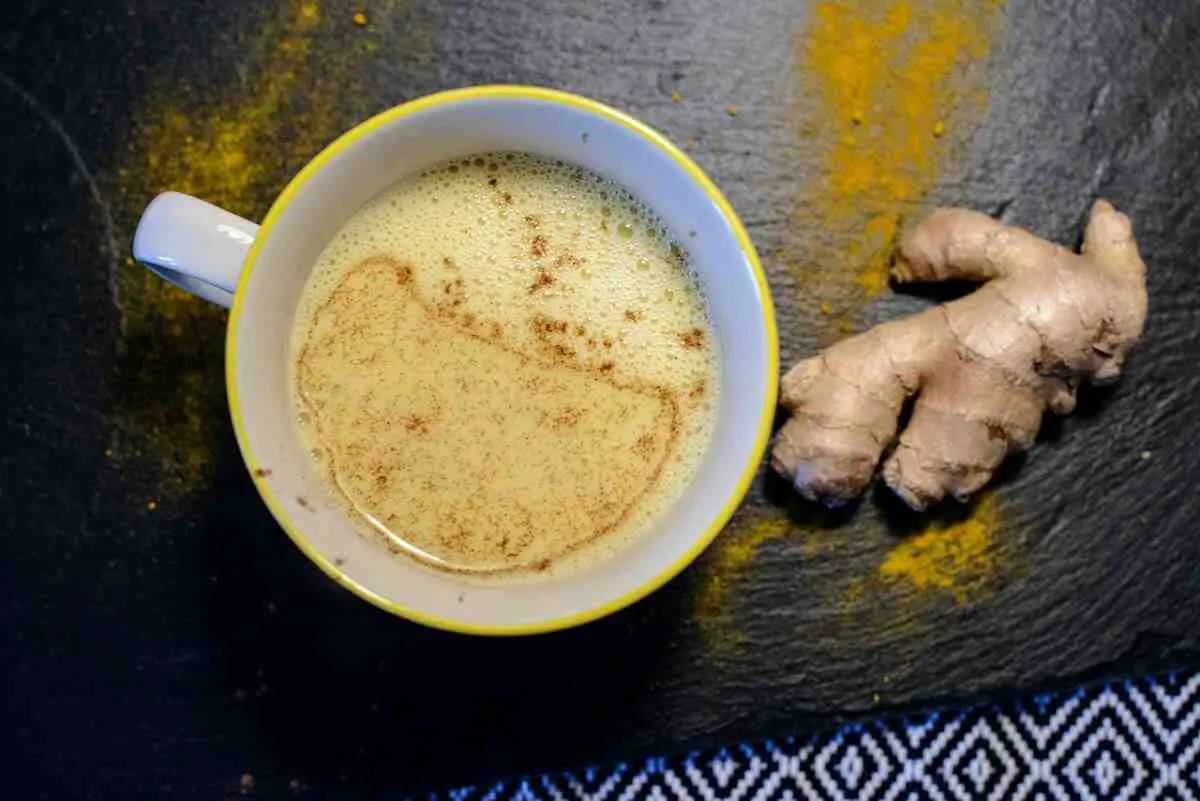 This has been a staple on my diet for the last 6 months and so cannot miss my festive menu selection. It tastes divine, it's healthy, and helped me get rid of all the pain due to a shoulder injury. I must admit that it's always difficult for me to choose between a chai latte and this golden magic milk.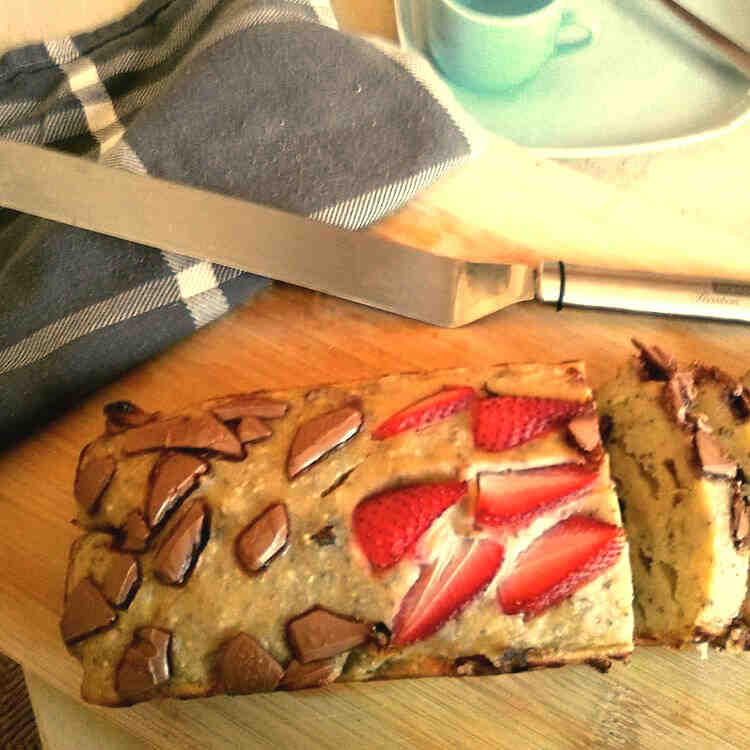 I have come up with this while quickly turning a breakfast kids' recipe during a remote class into vegan, sugar-free, and low in gluten. Then I have nicely topped it with Chocolate chunks & Strawberries. Why not try it yourself for a quick sweet breakfast?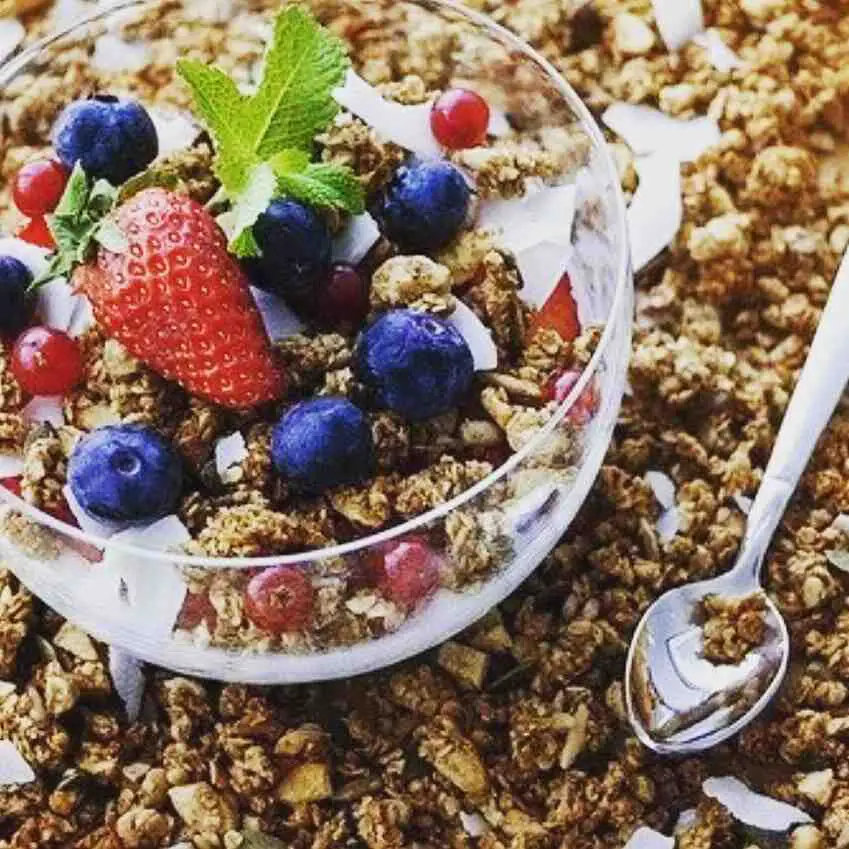 Power granola is a delicious breakfast packed up with nutrients giving you a boost of energy to start the day. 
Vegan Christmas Day: Starters
5 – Mushroom Walnut Pate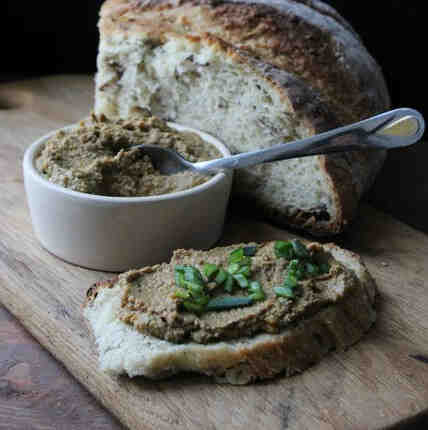 Perfect as a starter, simply appetizing and that's why I put this mushroom walnut pate first in my list of entrees. Whether it's used on crackers, bread, or having a spoonful doesn't matter.
This mushroom walnut mix can also be used as pesto to serve with pasta or to fill in vol au vents!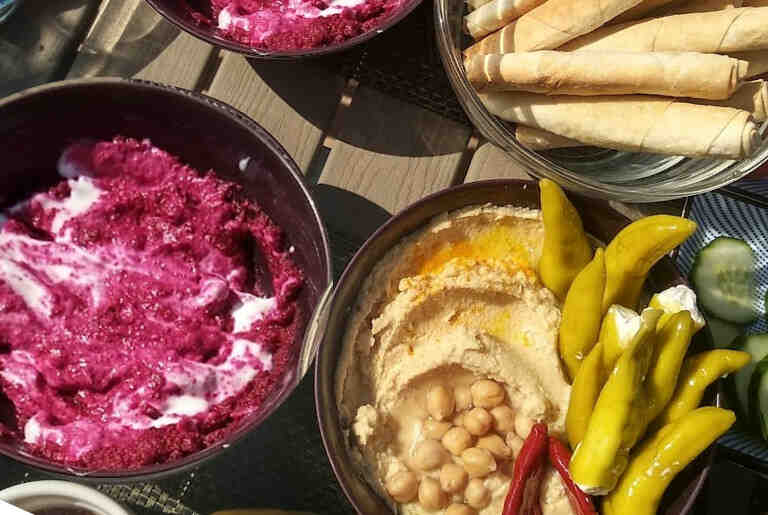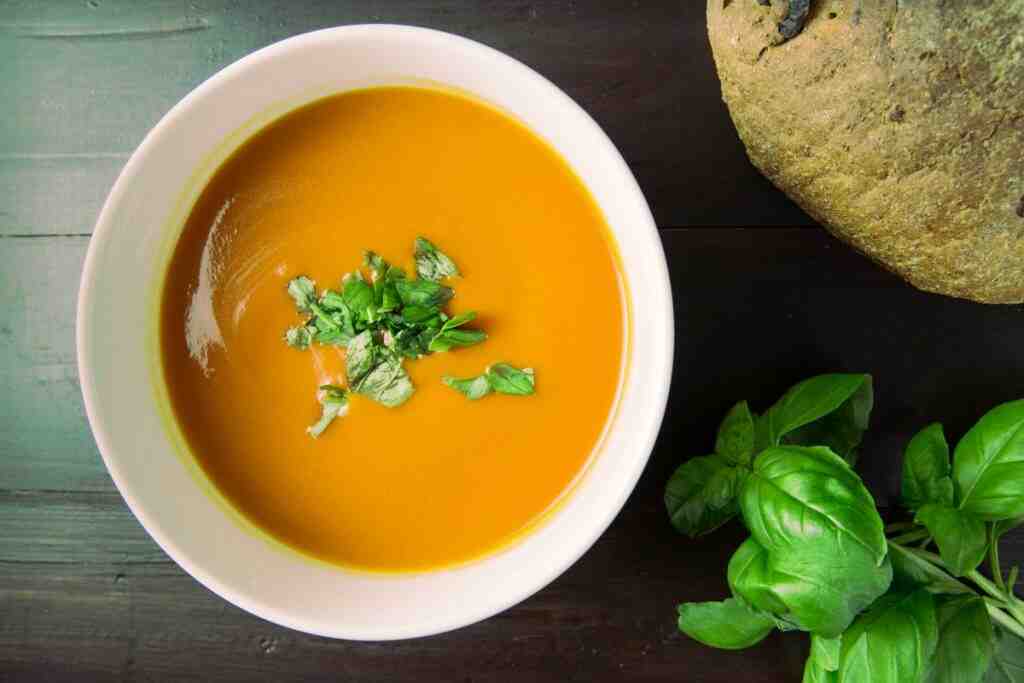 How about serving a simple but delicious sweet potato cream soup? Full of root veggies and with a hint of pepper and garlic powder, this soup is a delicious start for your Christmas dinner for two or all your extended family including kids. The chickpeas add a creamy texture increasing the proteins without having to blend cashews or coconut cream.
You can serve this with toasted bread, melted vegan cheese, and even crunchy cashews. So Yummy!
Swap the carrots with parsnips for a more Christmasy ? taste.
Vegan Christmas Dinner Recipes: Mains
8 – Roasted Stuffed Butternut Squash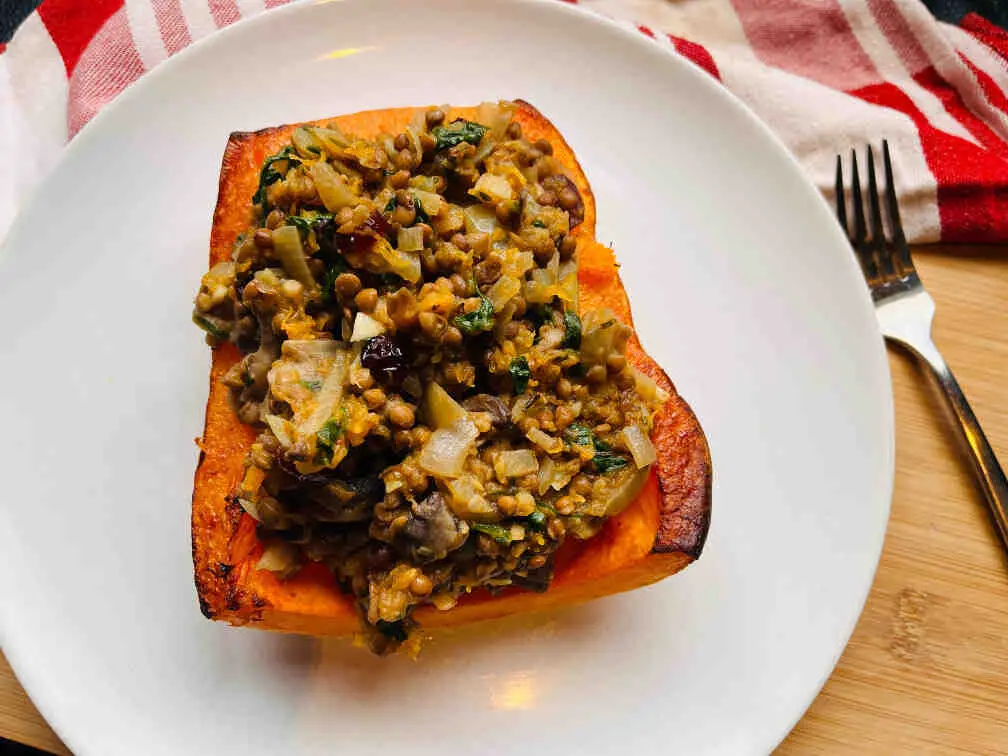 Whether you want to prepare this Christmas dinner recipe for 2 or for a whole family this is a real showstopper with an exquisite colorful filling made from dried cranberries, kale, lentils, mushrooms, and herbs.
Vegan Christmas Recipes: Side Dishes
9 – Cranberry Sauce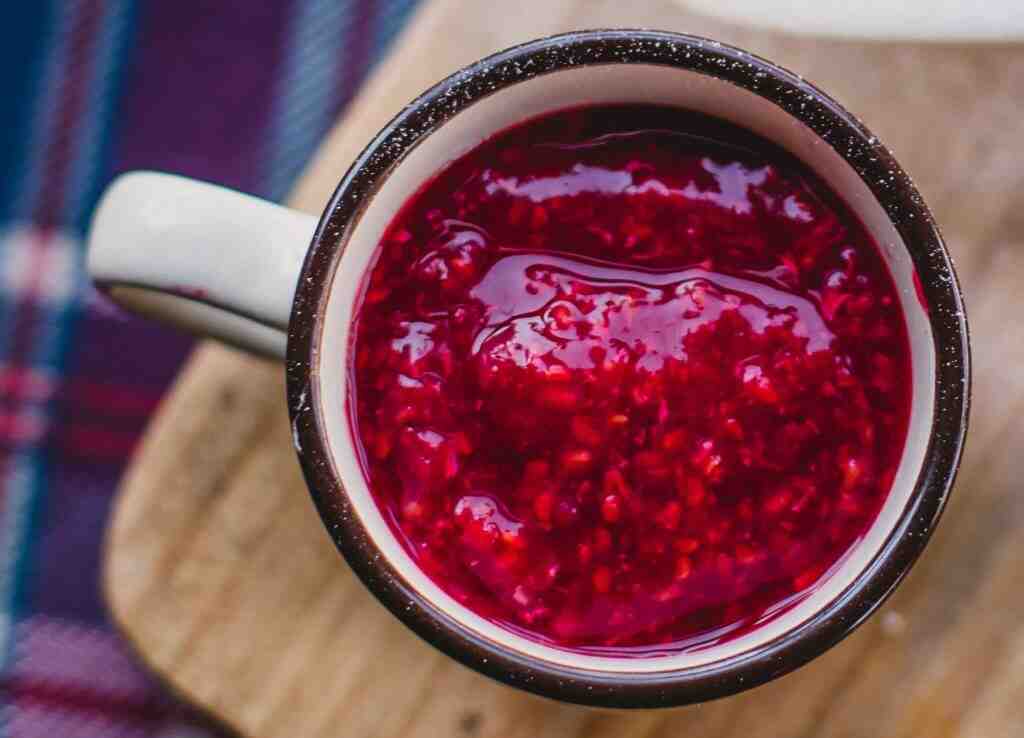 Cranberry sauce is the one thing I always look for on a Christmas table. Whether you're going to have a vegan Christmas dinner or not, this side dish is excellent for this time of year. This bright red side dish help to set up the right festive mood for the table especially if you add a few bowls next to the green or gold centerpieces.
10 – Arrosto Misto with Creamy Truffle Polenta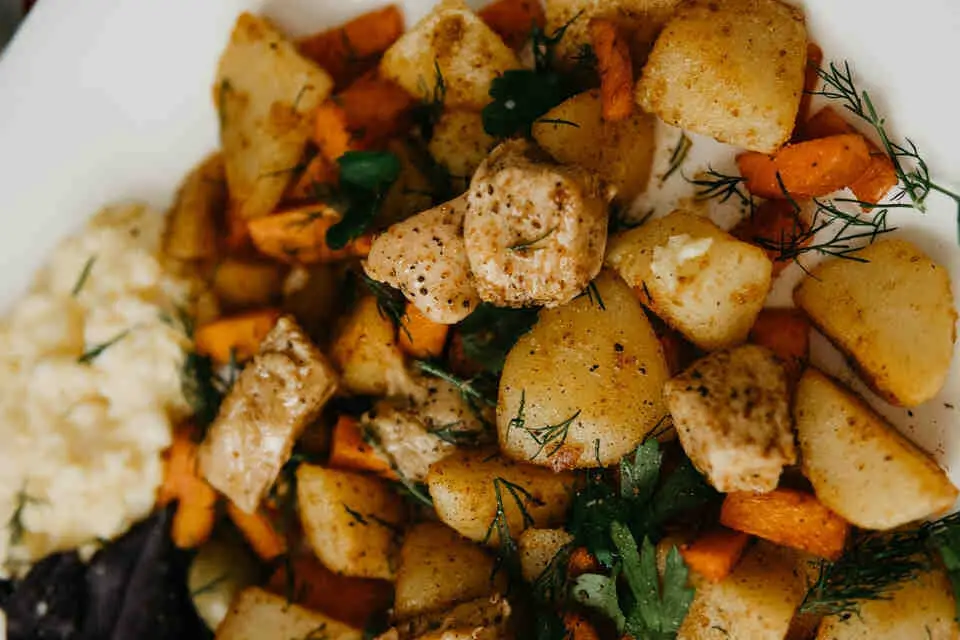 This is what I call pure indulgence! Roasted root vegetables on a base of creamy truffle polenta and served with mushroom sauce and horseradish cream.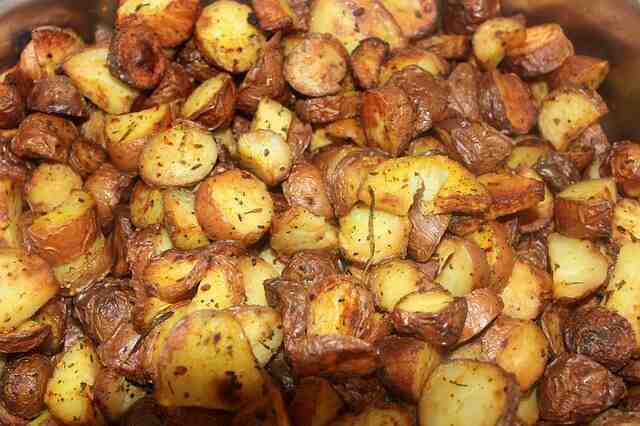 This is a simple dish loved by everyone! Roasted potatoes can be served with a side of mushroom sauce and horseradish cream.
Vegan Christmas Desserts
12 – How to make Vegan Christmas Cookies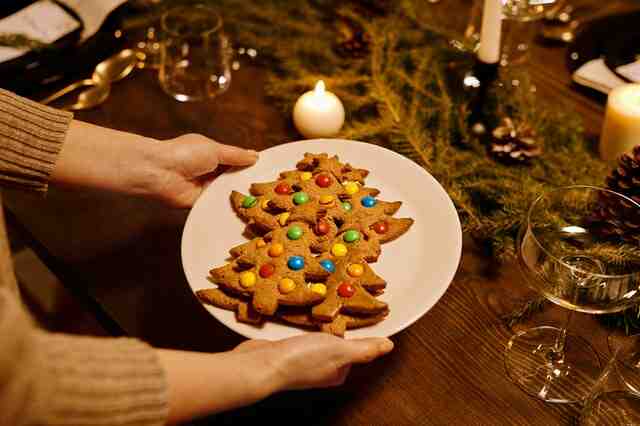 13 – How to make Vegan Christmas Cake ?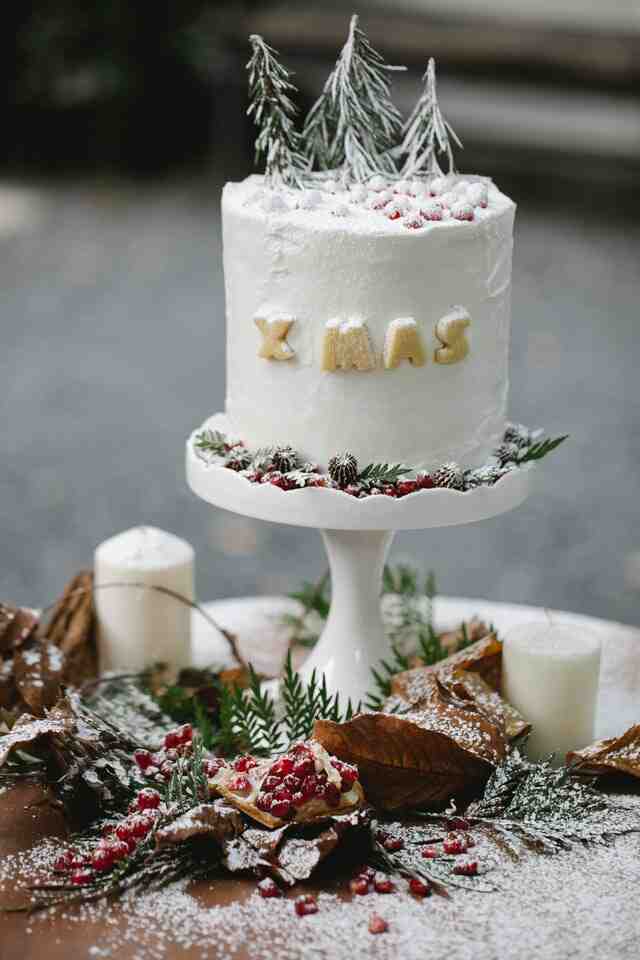 14 – How to make Vegan Christmas Pudding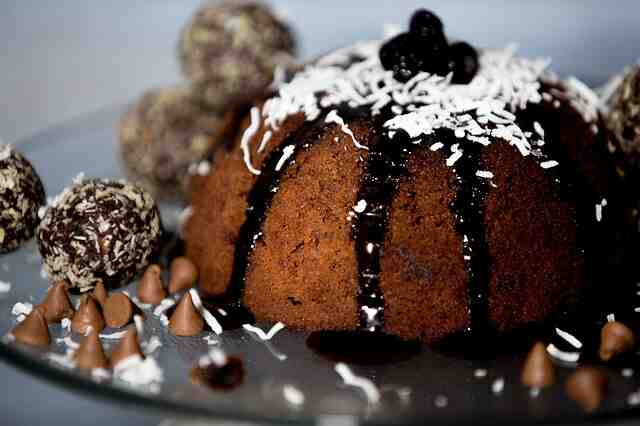 15 – Chocolate Drizzled Cheesecake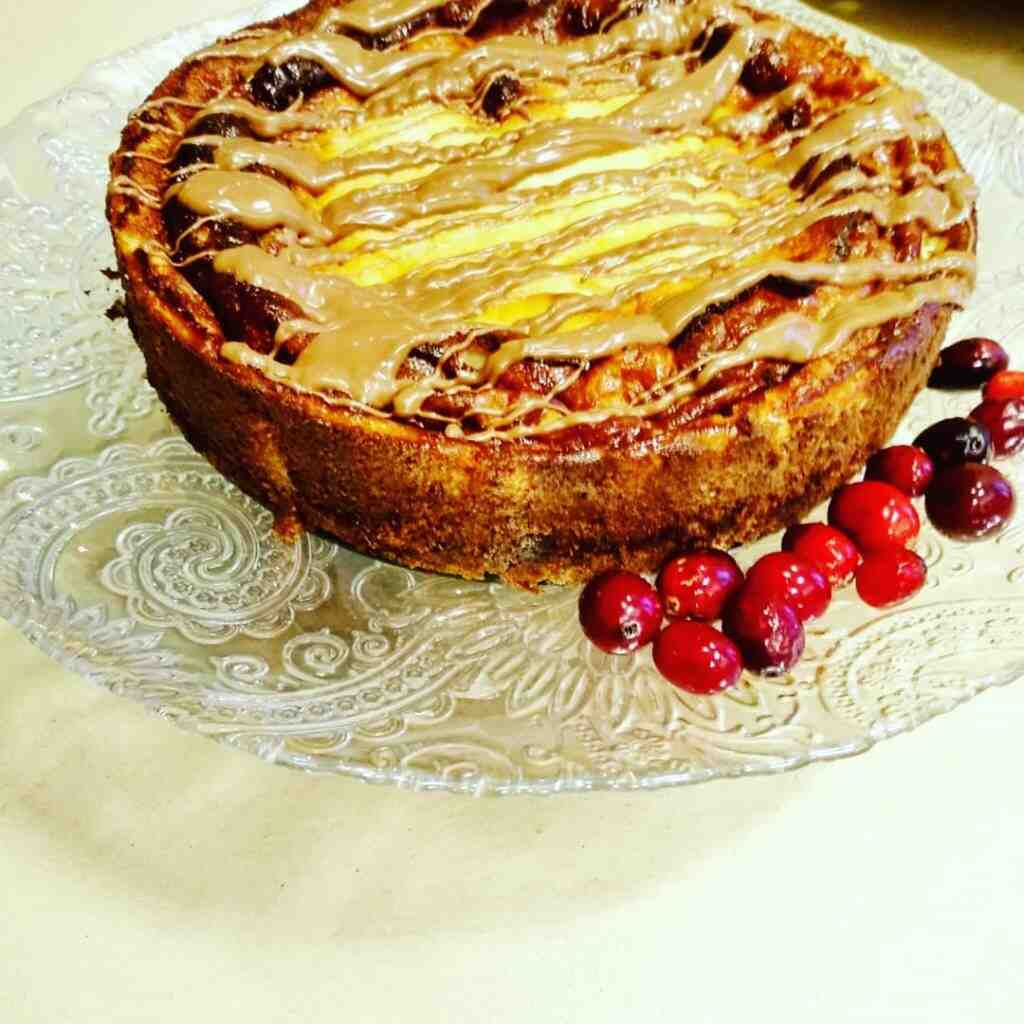 Keep in shape while indulging in the vanilla-scented cheesecake filling, drizzled with dark chocolate and set on an almond coconut crust.
This chocolate drizzled cheesecake is a low-carb high protein version that I have tried for Valentine's Day but served with cranberries or cranberry sauce will make it also perfect for this festive season.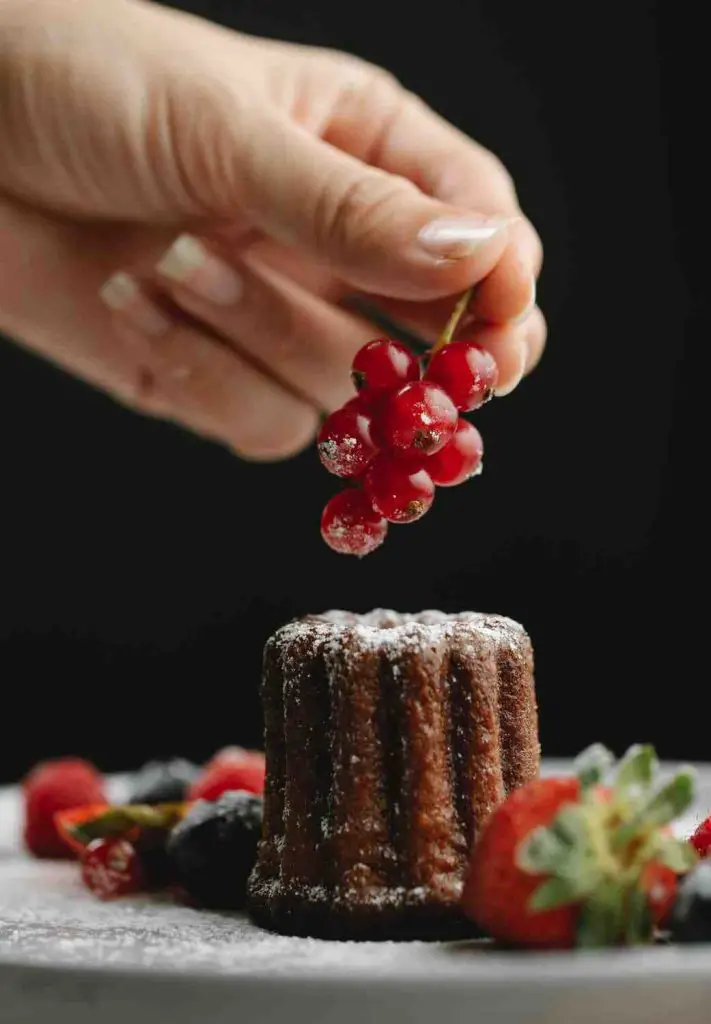 This is a big winner with guests and the idea is really simple – just leave them enough in the oven to become solid on the outside but with warm "chocolate" lava on the inside. I find my vegan alternative also healthier though it still has some added sugar. Just make sure to find a good vegan chocolate bar that will melt and mix well in the mixture. I love this pairing of chocolate and berries with a sprinkle of caster sugar giving it a wintery look.
Vegan Christmas Treats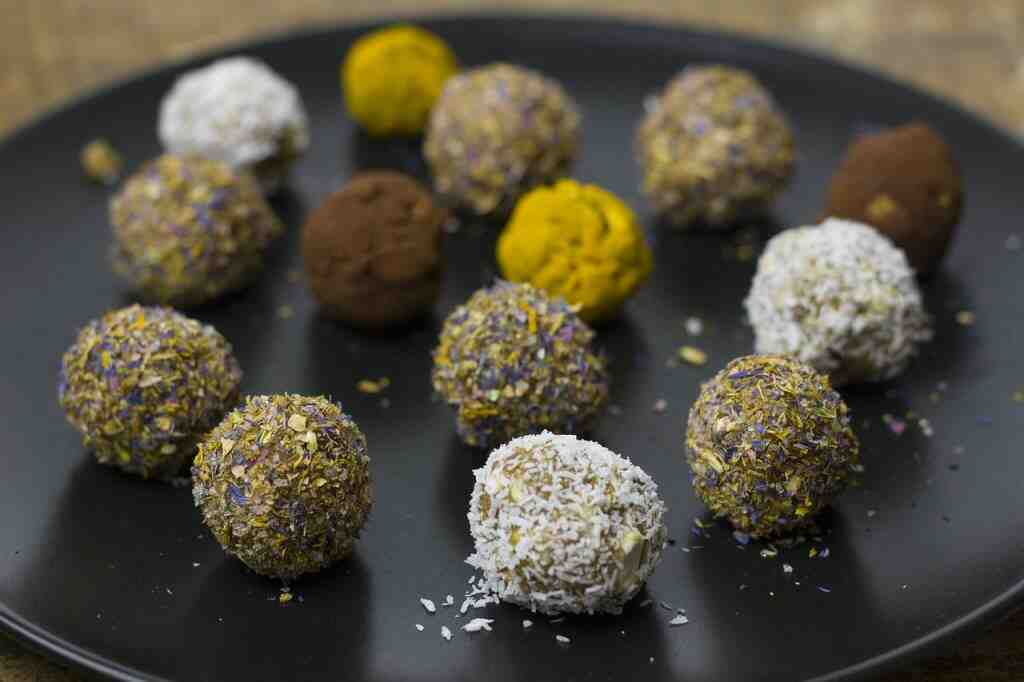 Rich vegan chocolate almond balls are a perfect way to end a holiday dinner. I love to decorate them with pistachios, coconut flakes, cacao powder, or rainbow-colored sprinkles for the little ones. These almond cacao balls can be made in advance and stored in the freezer or in the fridge for up to a week.
18 – Spicy Fruity Biscuits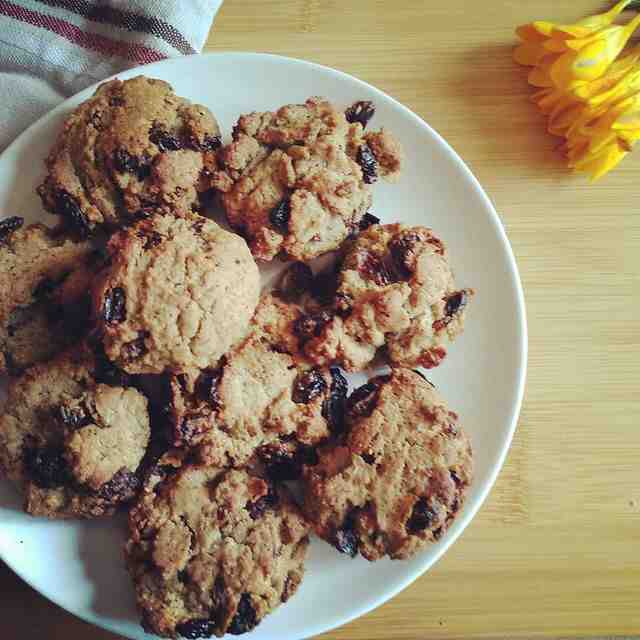 These spicy fruity biscuits are very easy to prepare. I love that you can indulge knowing that they're much healthier than store-bought biscuits. What else? They taste lovely and are sweet and spicy enough to be loved by both kids and adults alike.
19 – Blueberry Parfait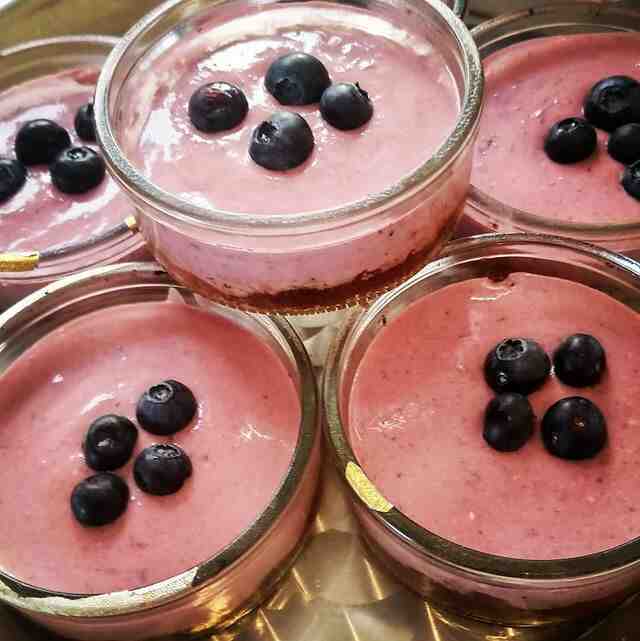 Why not try this Blueberry Parfait with fresh blueberries, no sugar, and gluten-free?
You just have to prepare these 12 beauties a couple of days before Christmas and you have some leftovers in the fridge that can be used for the morning, snacking, or just to cure grumpiness after a night out or a very busy day.
Top Tips
Always plan ahead making sure you have all the ingredients and fresh spices in hand.
Try to clean the fridge and freezer a couple of weeks before so that you make space for the menu items you want to prepare before.
Write a schedule of each of the menu items and the date and time you're going to cook it. Most of the items can be prepared and refrigerated a couple of days before but choose attentively the items that you're going to prepare before and check they're good for freezing.
Gain some time? I admit to buying some of the items if I see that I ran out of schedule. 
For the day, make another plan of the items to defrost, warm, and cook so that you can still enjoy the special day without any worries
FAQs
What do Vegans eat at Christmas?
Vegans eat all traditional holiday meals and turn them into plant-based like:
Holiday roasts using alternative meat, seitan, nuts, legumes, and tofu.
Side dishes are usually based on veggies and legumes using vegan cheese, vegetable oil, or vegan dressings
Vegan Christmas cake, pudding, and cookies are all strictly dairy-free, egg-free, and honey-free.
Alcoholic and non-alcoholic drinks that are 100% vegan.
Related Vegan Christmas Dinner Main
More vegan-friendly dinners to try!