Do you know how yummy are Nando's Macho Peas are? This homemade version is healthier, faster to get, and as tasty as the real thing!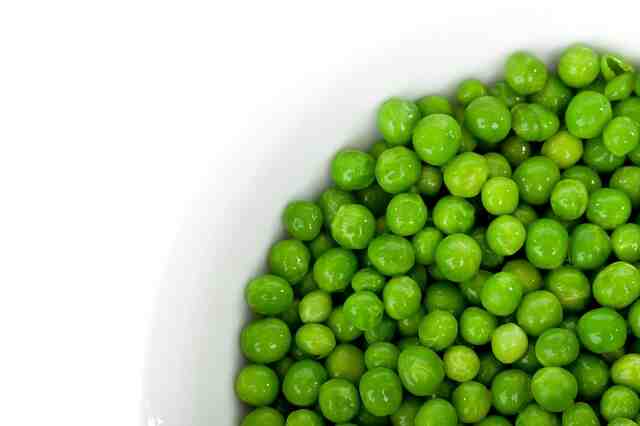 Yields: 4 portion
Prep Time: 5 mins Cook Time: 5 mins Total: 10 mins
---
What are Nandos macho peas?
Nando's Macho Peas are a popular version of minted peas served at the Nando's restaurant chain. They are a spiced up version of traditional mushy peas, with a mix of peas, parsley, mint, and chili. The dish is known for its bright green color and bold flavor, and is often served alongside Nando's signature flame-grilled peri-peri chicken.
Minted peas meaning
Minted peas are a side dish typically made by cooking green peas and then adding chopped fresh mint, butter, salt, and pepper to them. This combination of ingredients gives the peas a refreshing, herbaceous flavor that pairs well with many different types of main dishes, from roasted meats to fish and seafood. Minted peas are a classic British side dish that are commonly served with a Sunday roast, but they can also be enjoyed as a standalone dish or incorporated into salads or other recipes. The addition of mint not only adds flavor to the peas but can also provide some health benefits, as mint is known to have digestive and anti-inflammatory properties.
Why should you try this recipe?
This is a side that goes well with almost everything. That's why every-time I got a takeaway from Nando this Nando's Macho Peas never missed from my order. However, since I don't have any Nando's on my beautiful island I have come up with this copycat recipe. Does it make sense? And 10 minutes is all what it takes to prepare this AMAZING and easy dish.
In a nutshell, this recipe is:
✔️ Easy, very easy
✔️ Can be put in the fridge and reheated
✔️ Adaptable if you miss the fresh ingredients
✔️ It's vegan friendly, you can substitute with vegan butter (or olive oil)
✔️ Cheaper than take-away
Nando's Macho Peas Recipe
Nandos Macho Peas Ingredients
Peas
Unsalted butter
Chilli or chilli flakes
Parsley (fresh)
Mint Leaves (Fresh)
Salt & Pepper
How to make minted peas like Nandos?
It looks like lots of steps but it's really simple:
Cook the peas + salt in water
Chop fresh spices
Drain the peas
Add the butter to half of them and mash in a mixing bowl
Add the whole peas to the other half mashed peas
Add the fresh spices and mix together
Serve
How to serve Nando's Style Peas?
Minted peas are a versatile side dish that can be paired with many different types of dishes. Here are a few options:
Grilled lamb chops or roast lamb
Pan-seared salmon or other fish dishes
Roast chicken or turkey
Grilled or roasted vegetables, such as asparagus or zucchini
Quiche or frittata
Meat pies or pasties
Sandwiches, wraps, or pitas with roasted or grilled meat
Roast beef or pork
Couscous or other grain-based dishes
Soups or stews as a garnish.
You might like more…
Nando's offers a variety of sides to accompany their famous flame-grilled peri-peri chicken. Some of the most popular yummy sides at Nando's that I love to munch together with the peas are:
Peri-peri chips or fries – fries seasoned with Nando's signature peri-peri seasoning.
Garlic bread – toasted bread brushed with garlic butter.
Coleslaw – a classic salad made with shredded cabbage and carrots in a creamy dressing.
Spicy rice – a flavorful rice dish made with spices and vegetables.
Grilled corn on the cob – fresh corn on the cob grilled and served with butter and seasoning.
Chargrilled vegetables – a mix of grilled vegetables such as peppers, zucchini, and onions.
Side salad – a fresh salad made with mixed greens and vegetables.
Nando's also offers a range of sauces, including their signature peri-peri sauce and the red pepper dip, to add extra flavor to your meal.
Print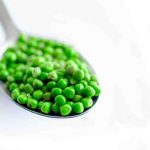 Homemade Nando's Style Peas
---
Total Time:

10 minutes

Yield:

4

people

1

x
1½ cup

frozen peas

1 tbsp

butter (or olive oil) (approx

15 grams

each)

1 tsp

mint leaves, finely chopped

1 tsp

parsley, finely chopped
Chilli flakes to taste
---
Instructions
Cook the peas according the packet instructions, adding a little salt to the water.
While the peas are cooking, finely chop the parsley & mint leaves (and fresh chilli if using)
When the peas are cooked, drain in a colander.
Add half of the peas in a mixing bowl, add the butter and mash until crushed but not mushy.
Add all the other igredients with the remaining peas and mix together.
Serve immediately.
Prep Time:

5 minutes

Cook Time:

5 minutes

Category:

Side Dish, Snack

Cuisine:

American, British, Portuguese
Keywords: butter, chilli flakes, mint, parsley, peas
Recipe Card powered by