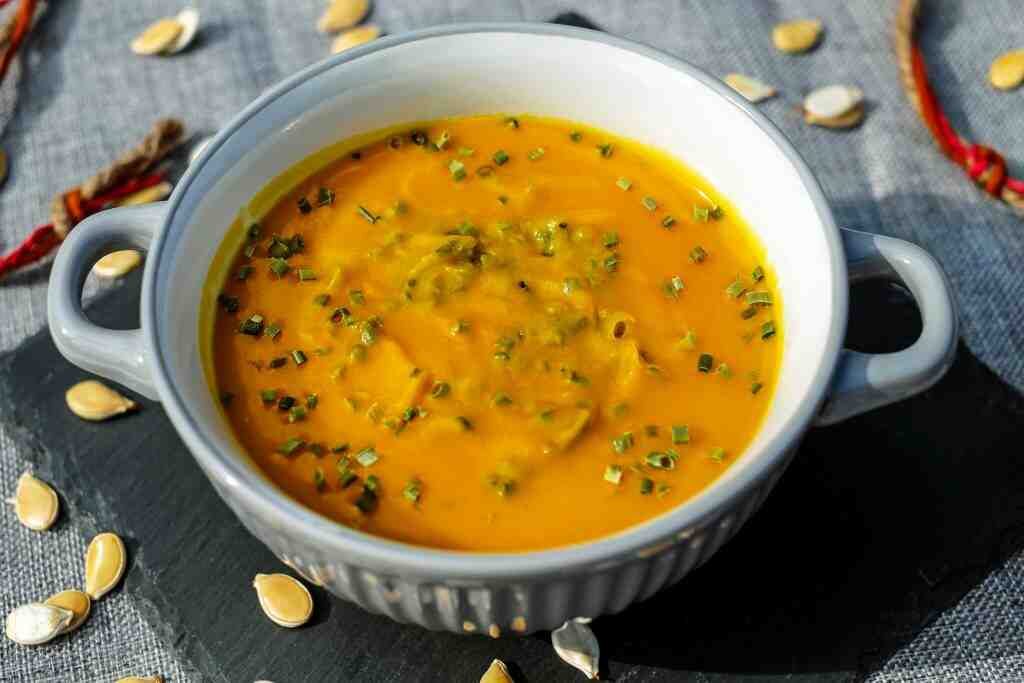 As the weather starts to turn cooler, it's nice to get cozy up with a warm and comforting recipe. These healthy soups, stews, and curries are packed with nutrition whether it's a simple chicken noodle soup or a vegetable curry. They can also help you save time by preparing a couple of servings in advance and freezing for use on busy days. Why don't you try the Red Lentil Dahl, Sweet Potato and Chickpeas Soup, Salmon Goji Berry Curry, or Butterbean Mushroom Soup hearty recipes perfect for fall?
Why do these soups, stews, and curries recipes work?
These soups & stews are great for all seasons. Soups & Stews are perfect for fall and winter while curries and chili are perfect for Spring and Summer barbeques.
They work well with most meal plans and I like our selection because of:
Nutrition. Nutritious meals with the right balance of macronutrients.
High Protein. Curries with rice are usually high in carbs but we compensate with the right balance of proteins.
Vegan Selection. Vegan curries with beans are usually very high in proteins but also high in carbs. We always give suggestions and tips on how to achieve the best balance.
Dietary Requirements. These soups, stews, and curries can be adapted using our tips to satisfy most dietary requirements.
FAQs
How do I plan my one-pot stoups, stews and curry meals?
Each recipe is good both for lunch and as a dinner and can be easily integrated into a meal plan with 4-6 meals/snacks per day. They are also ideal for batch cooking and freezing making them an essential time saver especially when you run late and need to find something healthy and filling to eat.
On busy days when I don't want to deal with preparing a different lunch and dinner every day I find it very useful to leave an extra portion in the fridge and then warm it up for lunch. This gives me an extra 30 minutes in the morning which is a lifesaver especially when school starts, the streets get busier and life gets hectic!
Never cooked before?
If you're not used to cooking start now! Learning to cook is the best thing you can do for your health. These recipes are very simple to follow with a few basic ingredients and condiments. So usually it's just a matter of putting some ingredients in a pan, frying, adding liquids and spices, leaving everything to simmer.
Another important thing is to follow the recipes using the proper quantities. Don't try to reduce any fats thinking you'll lose weight faster or be afraid to eat the right kind of fats because your doctor told you to control your cholesterol levels. Skipping the oil, adding or reducing the meat or beans, or adding bread or grains to your food is going to make the meal unbalanced.