Are you thinking about a romantic dinner and have no idea what Valentine's Day Salad to prepare?
Although we tend to propose desserts in Valentine's recipes , like this Chocolate Tortino with a melted heart, this year I wanted to propose romantic, tasty and healthier ideas especially for those who are still on a diet like me trying to lose everything gained during the Christmas festivities.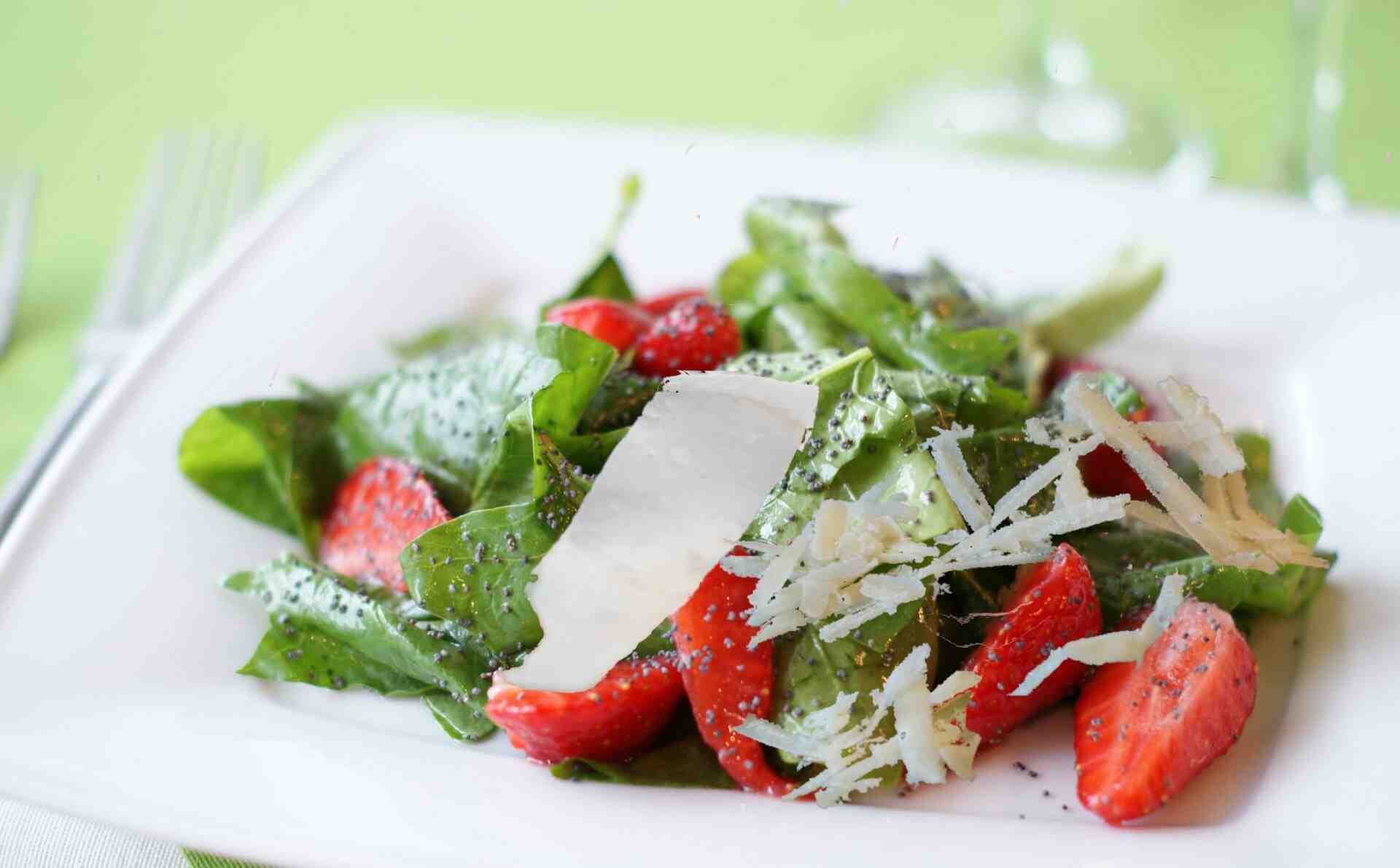 ---
How to choose a Valentine's Day Salad?
Organizing a dinner for two is much easier than it might seem but of course keep in mind your partner's tastes, allergies and preferences. When choosing the recipes, remember to think of something that can be prepared in advance, so as to organize yourself better and, of course, don't forget the salad you will present must be beautiful, romantic and inviting. Once this is done, you can dedicate yourself to the "mise en place" , which must be just as romantic.
In the selection we offer you will find different types of recipes: from the classics, such as coronation chicken salad the Caprese salad with mozzarella di bufala, basil and cherry tomatoes and the Russian potato salad. These salads can be both used as an appetizer or as a side dish. However, if you would like to have a quick and easy salad as an appetizer I suggest to consider the Hummus with Veggie Sticks or opt for a Hummus garlic free version if you want to avoid your mouth smelling like garlic.
Finally, I would like to present you my new discovery which is this Tricolore Salad using strawberries covered in a balsamic reduction and with a base of lamb's lettuce and rucola all covered in grana padano shavings. It's really easy to make (though it cannot be prepared too much in advance), it's light, delicious and most of all pleasing to eyes. The sweetness of the strawberries balances out perfectly with the balsamic vinegar stimulating your taste buds and your appetite!
Valentine's Day Salad Recipes