Prep Time: 15 mins Cook Time: 30 mins Total: 45 mins Yields: 8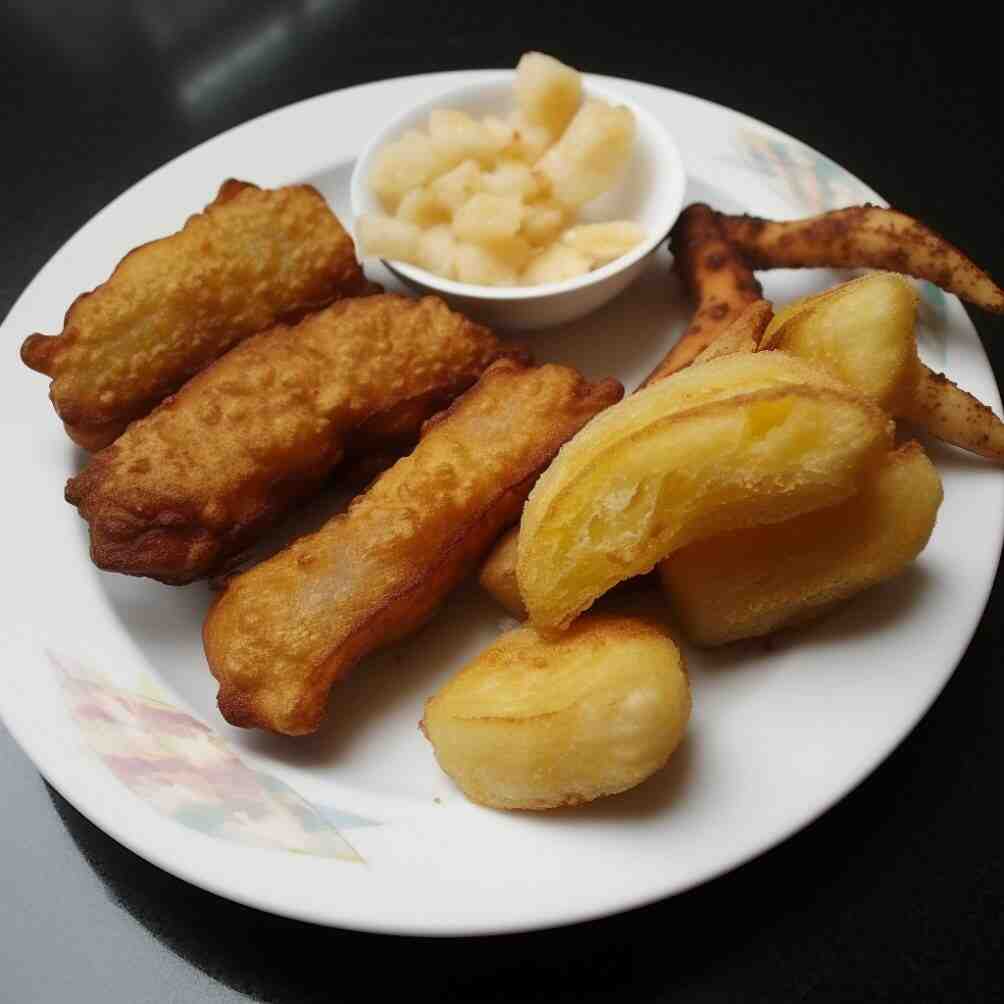 Chuối Chiên, also known as Vietnamese Fried Banana. This crispy and sweet creation is a cherished dessert in Vietnamese culture, showcasing the perfect fusion of textures and a harmonious blend of flavors. Get ready to dive into a world where ripe bananas are transformed into golden, crispy delights that'll have you coming back for seconds.
---
You might like more…
MORE BANANA RECIPES:
MORE FRITTER RECIPES
Print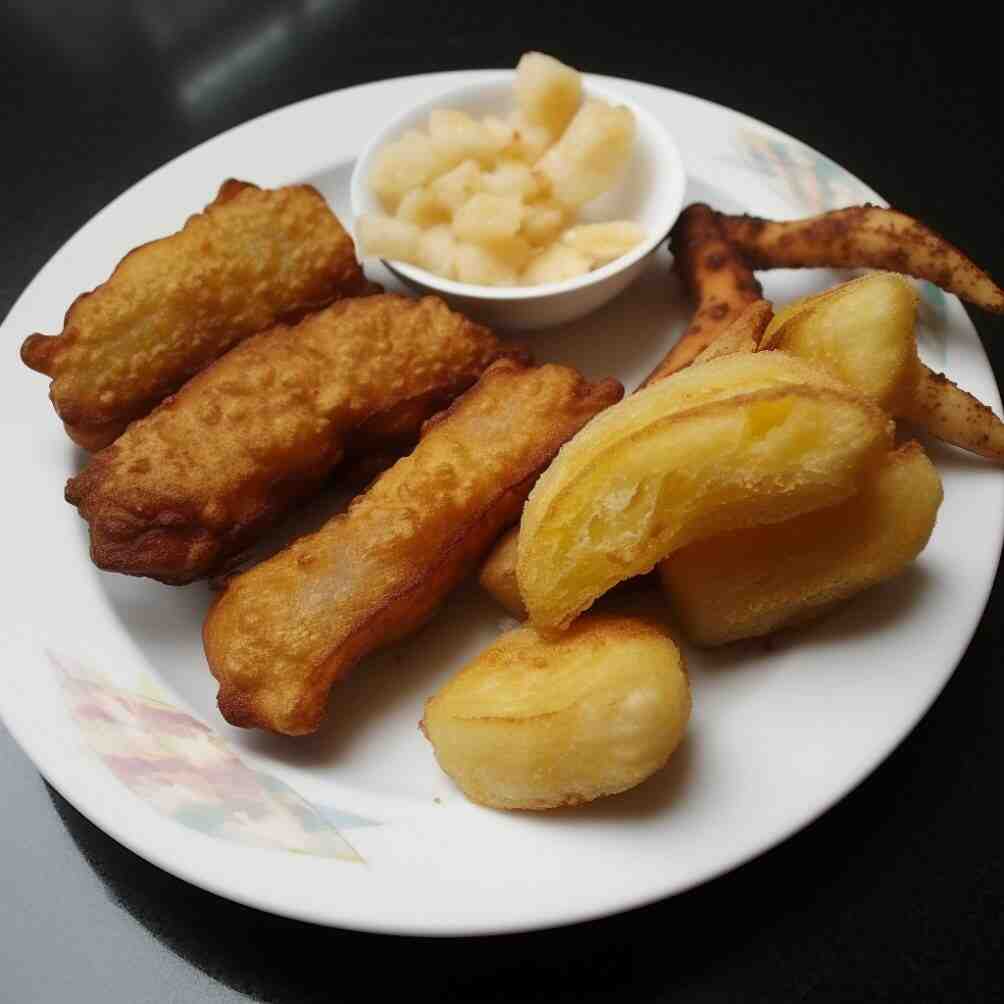 Vietnamese Fried Bananas (Chuối Chiên)
---
For the batter:
1 cup (150g) rice flour
3 tablespoons all-purpose flour
2 tablespoons sugar
a pinch of salt
1/4 teaspoon turmeric powder (optional)
1 cup (240 ml) water
For the fried Banana Cake
8 bananas, sliced vertically, and flattened in a plastic bag.
1 sweet potato sliced large and thin, soaked in salt
1 piece coconut, thinly sliced
cooking oil, for frying
---
Instructions
For the batter
Mix flour, sugar, water, and turmeric powder in a bowl and stir well. Let the dough rest for 15 minutes
For the fried banana cake
Heat the oil until the wand is bubbly. Lower the heat to medium and start frying.
Dip the sweet potato, banana, and coconut in the batter. About to line up the shovel and gently push it into the frying pan.
Fry until the sweet potato and bonano fritters are golden brown on both sides.
Take it out and drain the oil.
Dip the bananas in the batter and drop gently in the frying pan until they are slightly yellow,
Take them out and dip them in the fried dough for a second time and then back to the frying pan. Doing so makes the outer layer very crispy and crispy for a long time.
Serve alone or sprinkled with powdered sugar, eaten with 1 ice cream, or dipped in coconut milk.
Notes
Soak the sweet potato in salt water to prevent darkening
Prep Time:

15 minutes

Cook Time:

30 minutes
Recipe Card powered by