Prep Time: 10 mins Cook Time: 30 mins Total: mins Yields: 12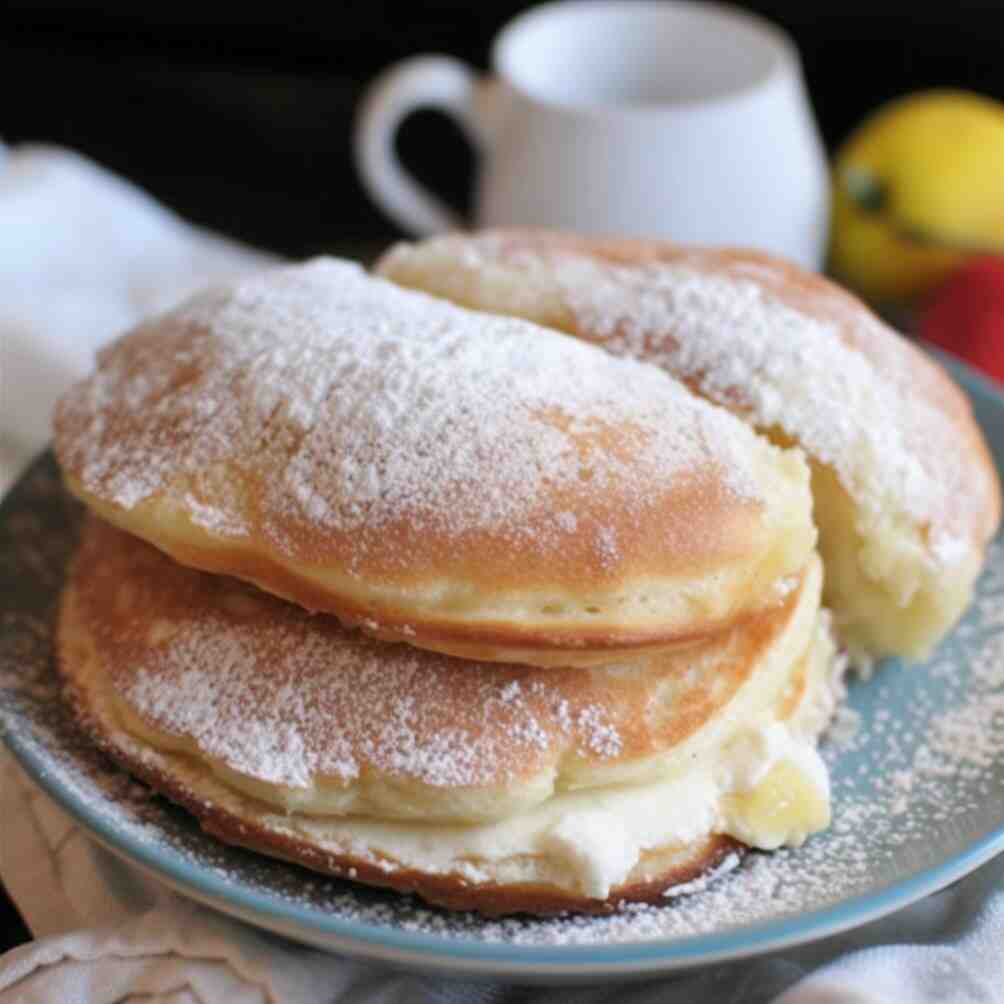 a delightful treat that combines the timeless appeal of fluffy pancakes with the luscious essence of ripe bananas. Picture this: layers of golden-brown pancakes embracing a velvety banana-infused filling, all crowned with a delicate dusting of powdered sugar.
---
You might like more…
MORE BANANA RECIPES:
Print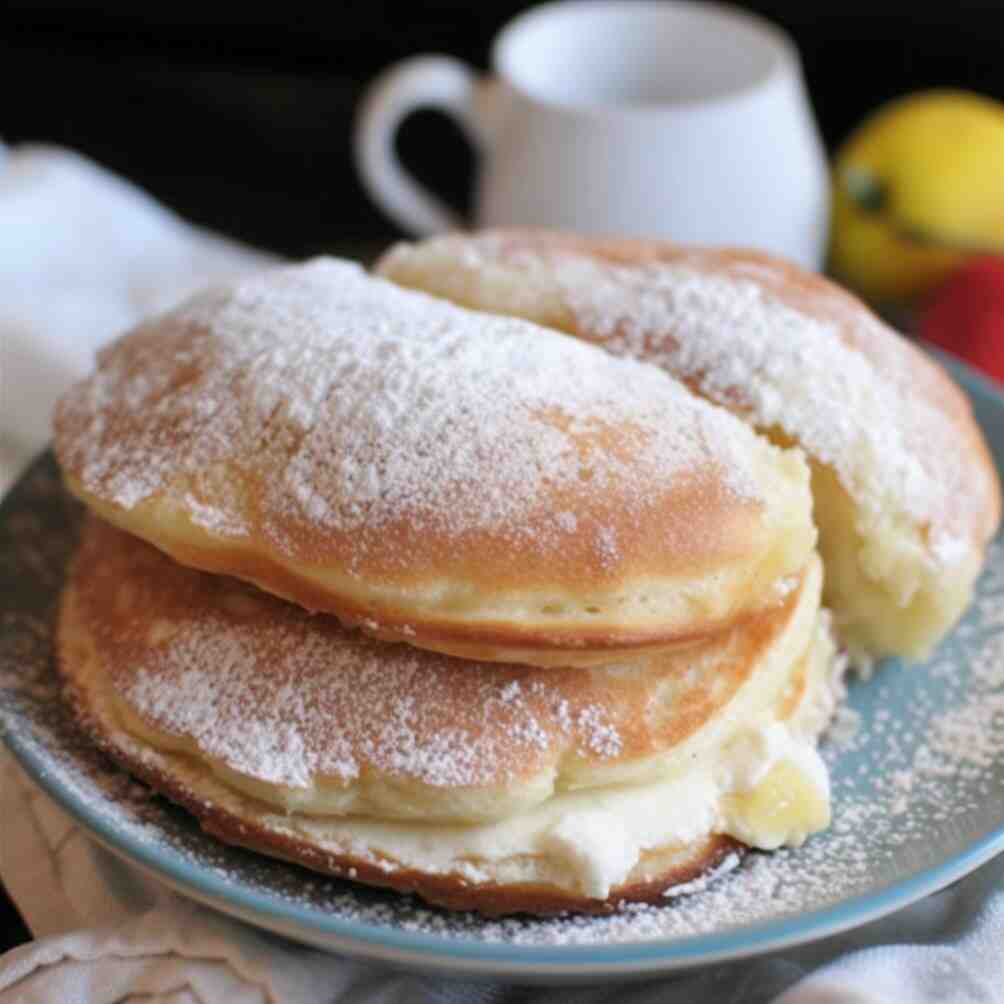 Banana Flip
---
For the banana flip pancakes
2

c

ups

flour

2

t

ablespoons

sugar

1

t

ablespoon

baking powder

1/2

teaspoon

baking soda

1/2

teaspoon

salt

1 3/4

c

up

milk

2

eggs

1

t

ablespoon

butter

,

melted

1

teaspoon

vanilla extract
For the Filling
1 1/2

cups

granulated sugar

1/4

cup

all-purpose flour

3/4

cup

butter, room temperature

3/4

cup

butter-flavored shortening

3/4

cup

milk

2 teaspoon

banana extract
powdered sugar, optional
---
Instructions
For the pancake
 Stir together cake mix and dry pudding mix.
Gradually add the wet ingredients to the dry ingredients, stirring until just combined. It's okay if there are a few lumps; overmixing can make the pancakes tough.
Preheat a non-stick skillet or griddle over medium heat. If needed, lightly grease the surface with butter or cooking spray.
Pour about 1/2 cup of the pancake batter onto the skillet for each pancake. Use the back of a spoon to spread the batter into a circular shape if necessary.
Cook the pancakes until you see bubbles forming on the surface and the edges look set, about 2-3 minutes.
Carefully flip the pancakes and cook for an additional 1-2 minutes on the other side, or until golden brown and cooked through.
Once cooked, transfer the pancakes to a plate and keep them warm. You can cover them with a kitchen towel.
For the filling:
In a medium bowl, sift together sugar and flour, then set aside.
Cream the butter and shortening together until thoroughly combined, then add the sugar mixture.
Using an electric mixer, beat in the milk and banana extract until you achieve a smooth consistency.
Once the cake has cooled, carefully invert one layer onto a serving tray or a sturdy piece of cardboard.
For assembly:
Spread the prepared filling evenly over each pancake, then carefully flip them over. Alternatively, you can spread the filling on one pancake, top it with another, and then cut the stack into two portions.
Finish by garnishing with a dusting of powdered sugar.
Place the assembled pancakes in the refrigerator and allow them to chill until you're ready to serve. This will help the filling set and enhance the flavors.
Prep Time:

10 minutes

Cook Time:

30 minutes

Category:

Bread/Dessert

Method:

Frying

Cuisine:

American
Recipe Card powered by