How to substitute milk in pancakes?
Whether you need to replace it for health reasons, or to try a new taste, here are our best alternatives.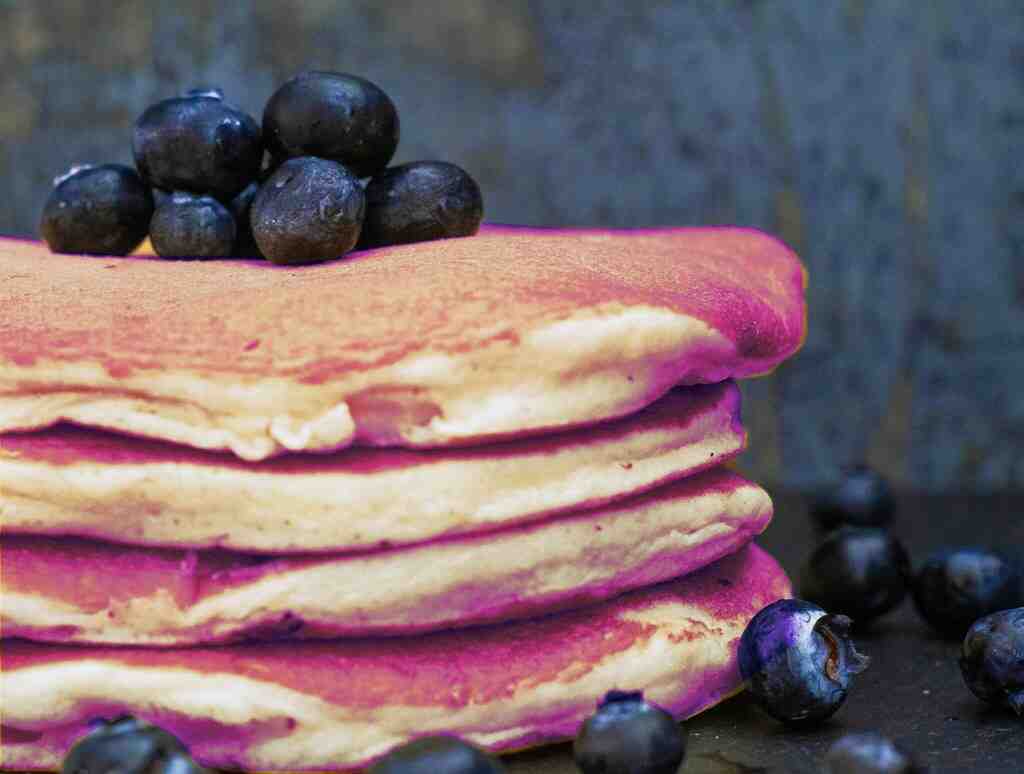 ---
JUMP TO PANCAKE RECIPE WITHOUT MILK >>
5 MILK SUBSTITUTES FOR PANCAKES
---
WHY USE MILK FOR PANCAKES?
Classic pancakes are made using milk, though we're seeing more people opting for buttermilk which gives a more moist, thick, and fluffy result.
The reason we add milk to the pancakes is not just for flavor but to dissolve the dry ingredients. This is why many people think that any liquid will do the trick. However, many believe that the fat in the milk makes the pancakes moist and tender, and adding plain water won't give the same results.
Whole milk, reduced-fat and 0% fat milk can be used to make pancakes. If dairy doesn't work well with you then opt for a plant-based milk such as almond, coconut, oat or rice milk. Orange juice, lemon juice, apple sauce and pineapple sauce also work well.
5 BEST SUBSTITUTES FOR MILK IN PANCAKES
1. WATER
---
The dessert will certainly be lighter (perfect for diets) and less rich, but it will be fine if you add an aroma such as vanilla, citrus peel, dried or fresh fruit, cacao powder, or cinnamon. The replacement ratio will be 1: 1. Usually water is an excellent choice to replace milk in donuts.
| | |
| --- | --- |
| PROS | CONS |
| Less fat, less calories – good choice for dieters | Less rich in taste requiring other aromas |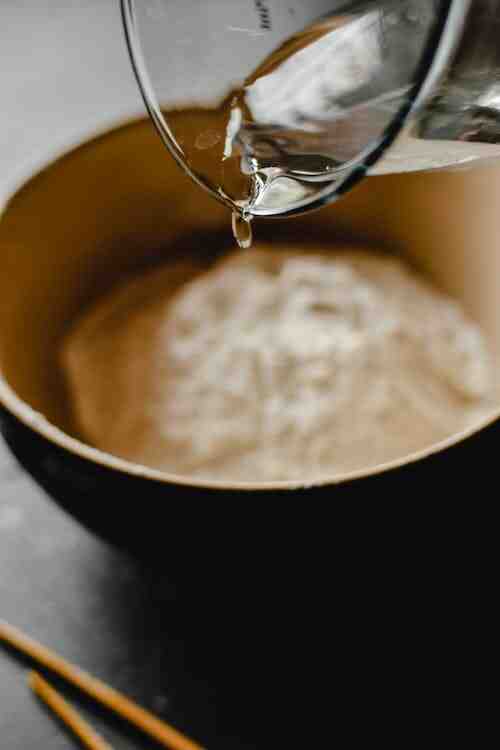 2. FRUIT JUICE
---
Green light to your favorite flavor (orange, lemon, apple, pineapple, etc.). Use a 1: 1 ratio even if you want to try apple sauce. 
| | |
| --- | --- |
| PROS | CONS |
| Very tasty pancakes if you like to try fruity aromas. | Pancakes might be too sweet if you don't reduce the sugar. |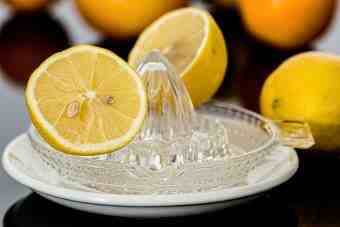 3. VEGETABLE MILK
---
Vegetable milk has been a win for vegans, or people who are lactose-intollerant or allergic to dairy. Whatever your reason, the success is guaranteed. However, be careful as some milks have a marked flavor. Some of them lend themselves better with some other ingredients. Let us mention a few plant based milks.
SOY MILK
Soy milk is a healthier alternative to whole milk. It is the least caloric and also is rich in protein, vitamins and minerals.
This milk is always in my pantry as I find it's the most versatile of milks. Unless your really hate the taste or you're allergic to soy than I would put this infront of the list. If you find it tasteless I suggest to add vanilla to the pancakes. Keep the ratio 1: 1.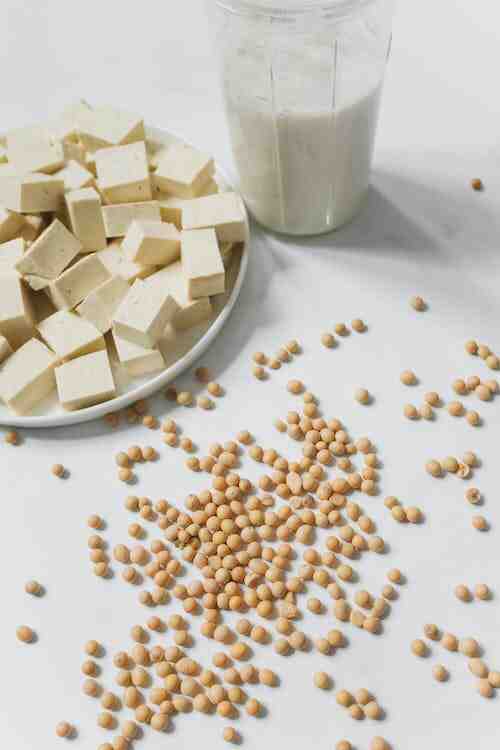 COCONUT MILK
Coconut milk is one of the best regular milk substitutes for pancakes, and baking in general. Besides being healthier and less caloric than cow's milk, coconut milk is also tastier and creamier.
Just consider that coconut milk is a little more aromatic than cow's milk but otherwise can be used in the same proportions 1: 1 in your pancake recipes.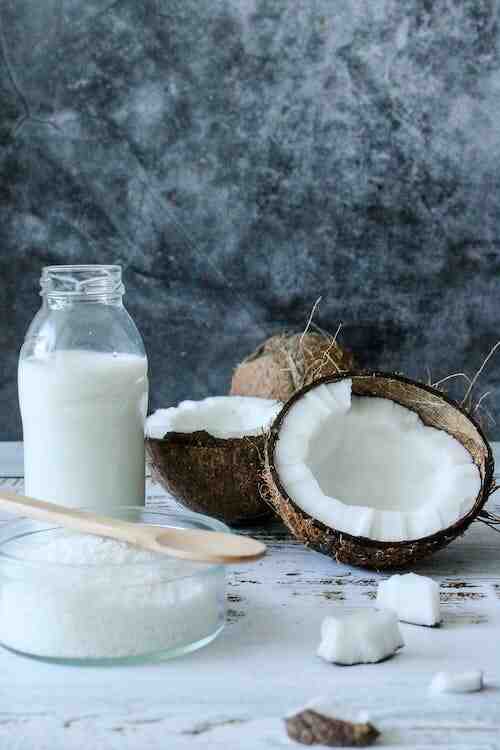 HAZELNUT MILK
The hazelnut milk lends itself best to pancakes with chocolate, cinnamon and carrots. The recommended ratio is 1: 1.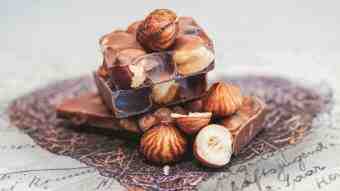 ALMOND MILK
Almond milk is also a great replacement for milk and is one of the most used milk substitutes for cooking and baking. It's also widely used with coffee. I find that it's taste won't interfere with any type of pancake recipe.
Also, almond milk is a good source of calcium. You can use almond milk in the same proportions as regular milk in your pancake recipes keeping the ratio 1: 1.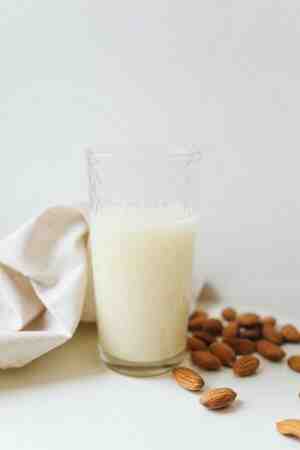 OAT MILK
Oat milk is also a perfect milk substitute also rich in fiber and contains calcium. In addition to pancakes, oat milk can also be used for vegan desserts or baked goods.
I find it a little sweet and so you might want to adjust the sugar in the pancakes. Nevertheless, I suggest to keep the ratio to 1: 1.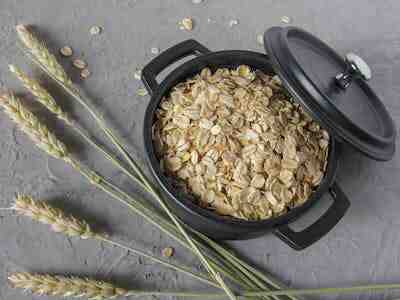 CASHEW MILK
If you don't have any other milk in your pantry you can also use cashew milk. It can be used in the same proportions as regular milk in pancake recipes.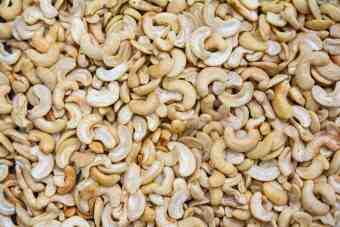 RICE MILK
Rice milk is another interesting plant milk that can replace regular milk. In most Asian and Middle Eastern dishes, rice milk is widely used for sweet drinks and desserts.
Today, it has also gained international recognition for its high nutrient content and the fact that it contains fewer calories than cow's milk. You can use it in the same proportions as regular milk in pancake recipes.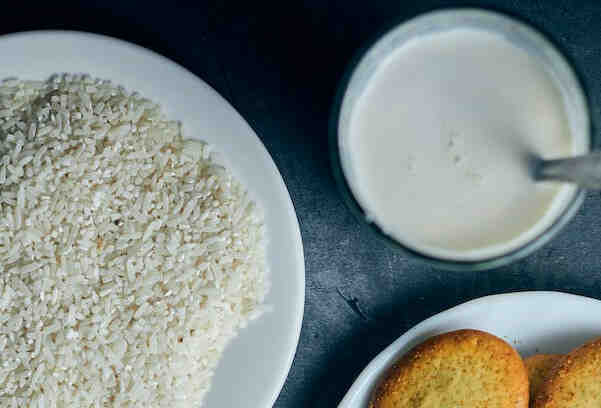 4. YOGURT
---
You can use plant-based like soy or rice or non-plant-based yogurts. The proportions will be different this time (for 100 ml of milk you will need 125 g of yogurt). Yogurt alters a little the consistency and would suggest to try other alternatives.
| | |
| --- | --- |
| PROS | CONS |
| Easy to find | Alters the texture |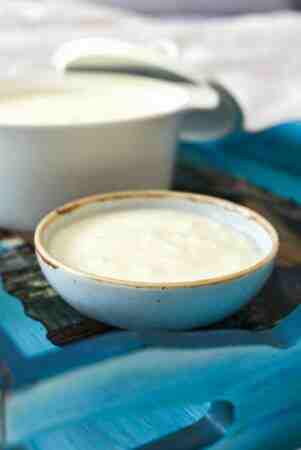 5. CREAM
---
Usually cream (normal or vegetable) is better used for full-bodied desserts, use cream (normal or vegetable) in a 1: 1 ratio, absolutely not whipped but liquid. The soy one is excellent.
| | |
| --- | --- |
| PROS | CONS |
| Easy to find | Usually usef for full-bodied desserts |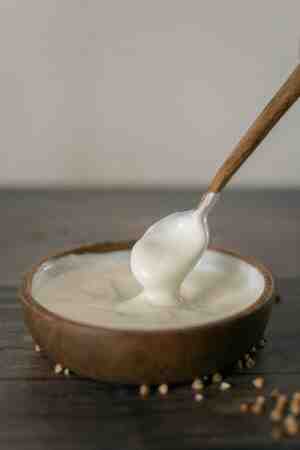 Pancakes without milk recipe
These dairy-free pancakes without milk and butter are the light and equally delicious variant of the traditional US diner style pancakes. Perfect for those who are lactose intolerant , they are prepared by replacing milk with water. Quick and easy, they are perfect to be enjoyed at breakfast or as a snack garnished with fresh seasonal fruit, maple syrup or honey.
You might also like …
Print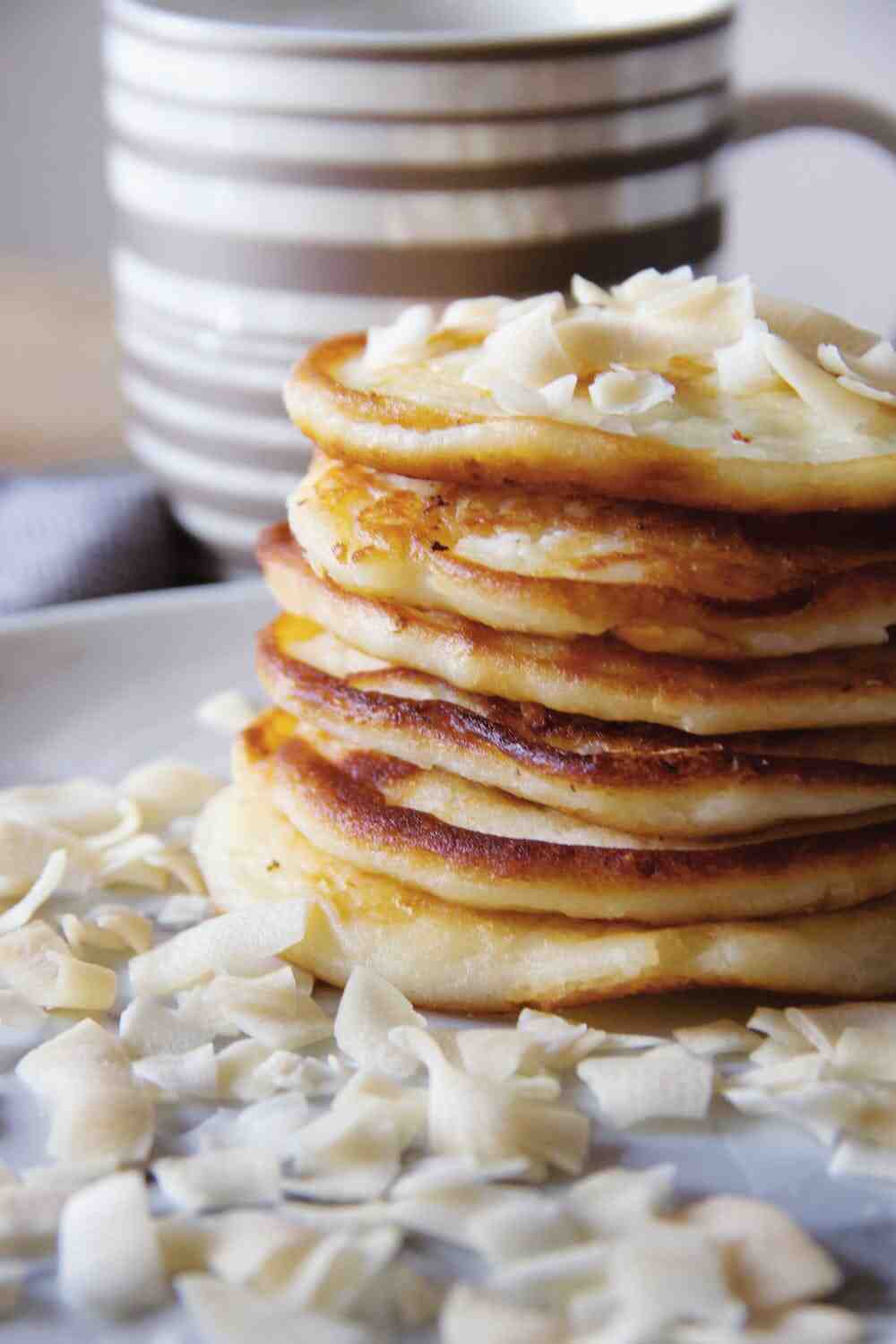 Pancakes without milk
---
Total Time:

10 minutes

Yield:

4

people

1

x
1 cup

flour 00

½ cup

sugar

1

sachet baking powder

1¼ cup

water

2 tbsp

seed oil
salt to serve
---
Instructions
Collect the sifted flour, baking powder and sugar in a bowl and mix well
until the ingredients are well blended. On the side, pour the water and 1 tablespoon of oil into a graduated glass and beat with a fork
.Add the mixture of water and oil to the previously prepared mixture and mix with a whisk until you obtain a smooth and homogeneous batter
Pour a drizzle of oil into a pan and warm it.
When the pan is hot, pour a ladle of dough and let it cook on a low flame.
As soon as one side is golden, flip the pancake with a spatula and continue cooking on the other side as well.
Remove and repeat the operation until all the dough is used up.
Stack the pancakes on top of each other in a serving dish, garnish as desired and serve.
Prep Time:

10 minutes

Category:

Breakfast

Cuisine:

American
Keywords: dairy free, dairy free pancake, pancake without milk
Recipe Card powered by
1. UBE MOCHI PANCAKES
---
These ube mochi pancakes are really were a wonderful discovery! To make you need a base of sweet rice flour (mochi), with the sweet, flavor of ube. The result is really fluffy and chewy pancakes.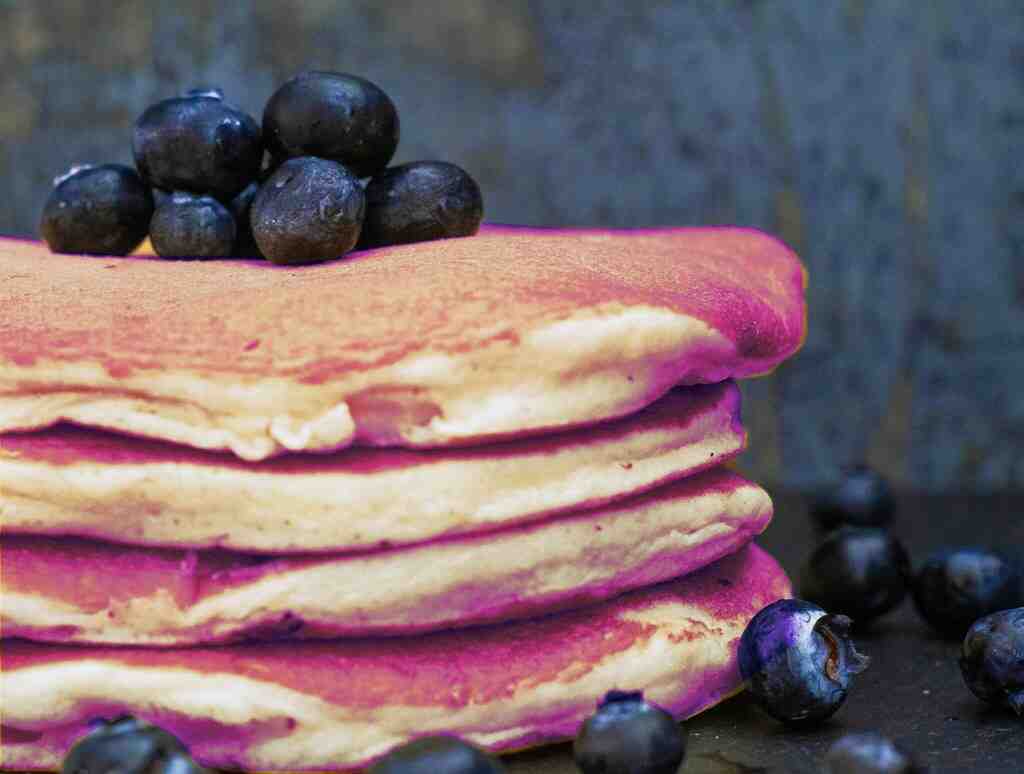 2. BANANA OATMEAL PANCAKES
---
Banana Pancakes with Oat Flour And Eggs is a recipe for a delicious breakfast. The result is simply exquisite. They are really trivial to prepare and are also a great way to use bananas that are too ripe to eat.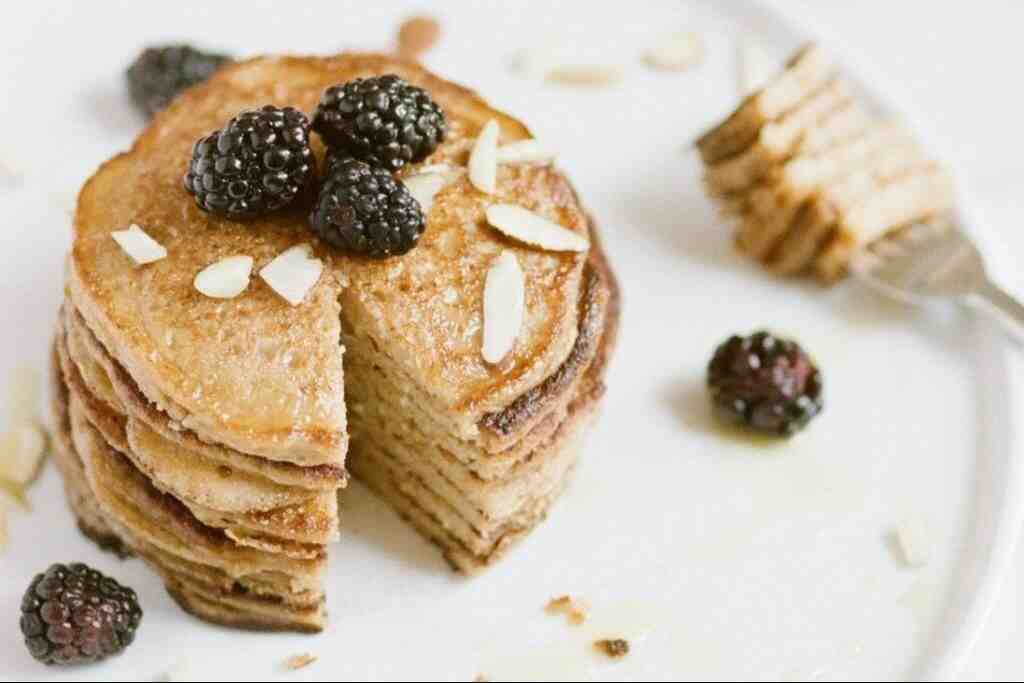 You might like more…