Prep Time: 10 mins Cook Time: 30 mins Total: 40 mins Yields: 6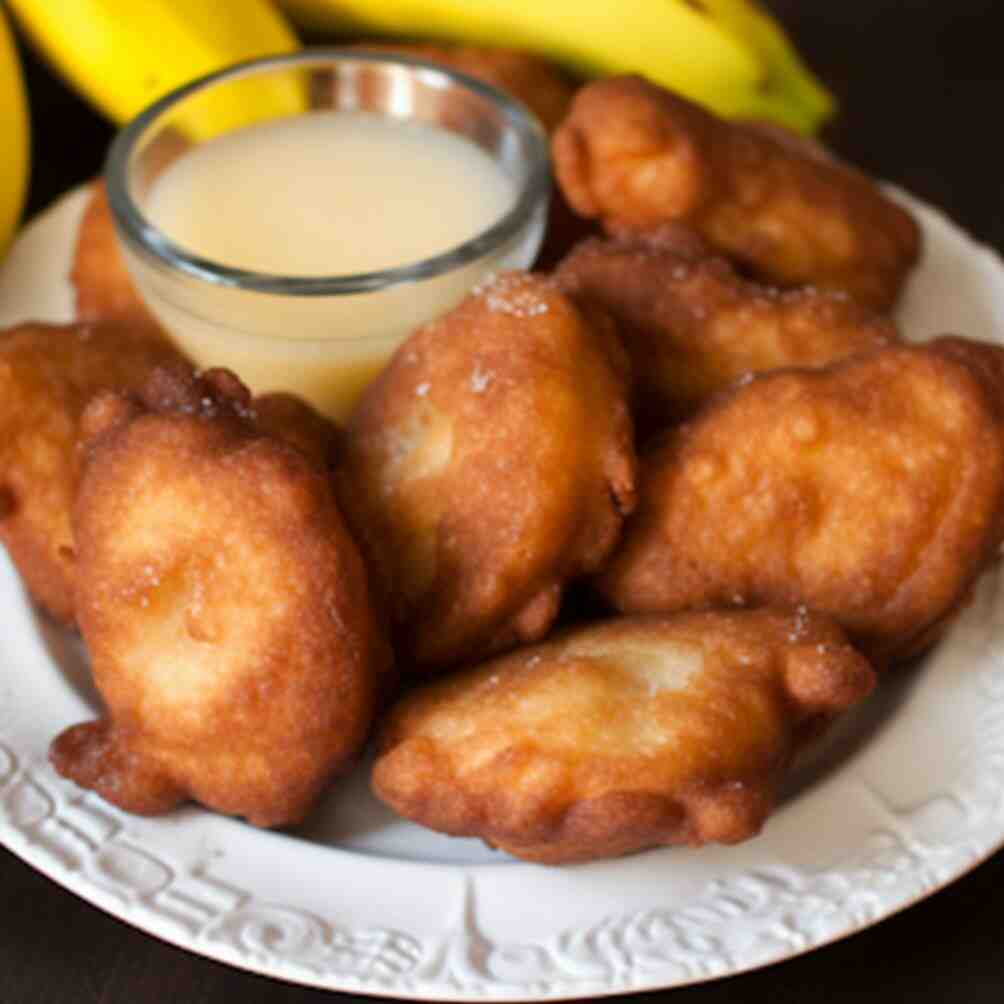 These golden, crispy fritters infuse the natural sweetness of ripe bananas with a touch of brandy, resulting in comforting and indulgent flavors
---
What are Brandied Bananas?
Brandy bananas, a dessert originating from Sri Lanka and beloved in the Caribbean, have now gained popularity in Europe as well. This exotic dessert offers a hassle-free and rapid preparation, making it a perfect treat for summer evenings or any occasion. Brandy bananas are particularly appealing to those who cherish healthy and wholesome desserts, as they are made with natural ingredients.
Despite requiring only a few items, these ingredients play a crucial role in the recipe. The natural sweetness of the bananas beautifully combines with the rich flavors of the spices and the aromatic liqueur. Whether it's a romantic dinner or a gathering with friends, indulging in brandy bananas is a delightful way to conclude the occasion.
You might like more…
MORE BANANA RECIPES:
MORE FRITTER RECIPES:
Print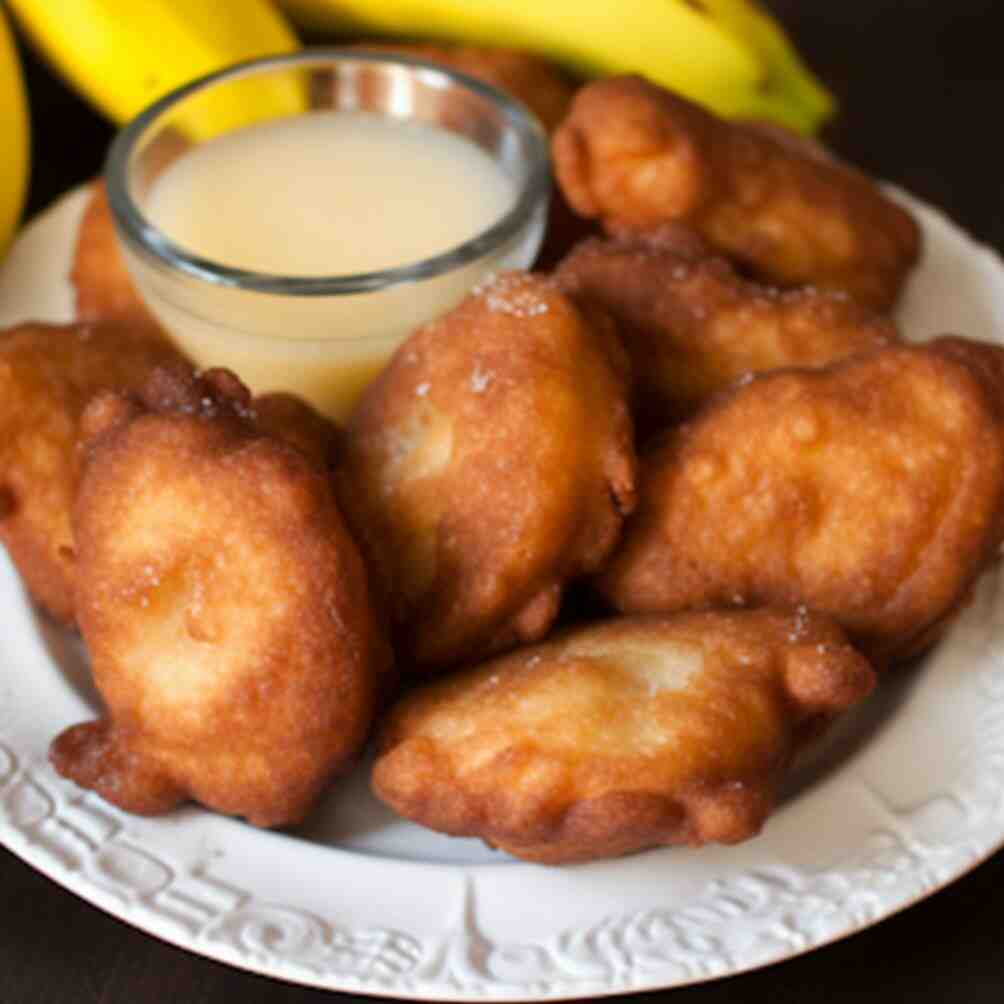 Brandied Banana Fritters
---
BANANA FRITTERS
1

cup sifted flour

2

teaspoons baking powder

1

teaspoon salt

1/4

cup sugar

1

egg, beaten

1/3

cup milk

2

tablespoons shortening, melted

2

–

3

bananas

oil (for deep frying)
BRANDY SAUCE
1/2

cup sugar

2

tablespoons cornstarch

1/4

teaspoon salt

2

cups boiling water

4

tablespoons butter

2

tablespoons brandy

1/4

teaspoon ground nutmeg
---
Instructions
Combine flour, baking powder, salt, and sugar by sifting them together.
Mix the egg, milk, and melted shortening in a separate bowl.
Add the liquid mixture to the dry ingredients and stir until a smooth batter forms.  Despite being a stiff batter, the fritters will retain a refreshingly crisp texture even after cooking.
Slice each banana into 3 chunks, lightly dust them with flour, and coat them with the fritter batter.
Fry the coated bananas in hot deep oil (375 F) until they turn golden brown, ensuring to flip them regularly.
Drain the fritters on paper towels.
For the Brandy Sauce
Take a saucepan and add sugar, cornstarch, and salt.
Pour in boiling water gradually while stirring constantly.
Simmer the mixture over low heat for approximately 5 minutes, or until it becomes clear and thickened.
Remove the saucepan from heat and stir in butter, brandy, and nutmeg.
Serve the warm Brandy Sauce over the banana fritters."
Prep Time:

10 minutes

Cook Time:

30 minutes

Category:

Dessert

Method:

Frying
Recipe Card powered by