Prep Time: 10 mins Cook Time: 5 mins
Total Time: Yields: 1-2 jars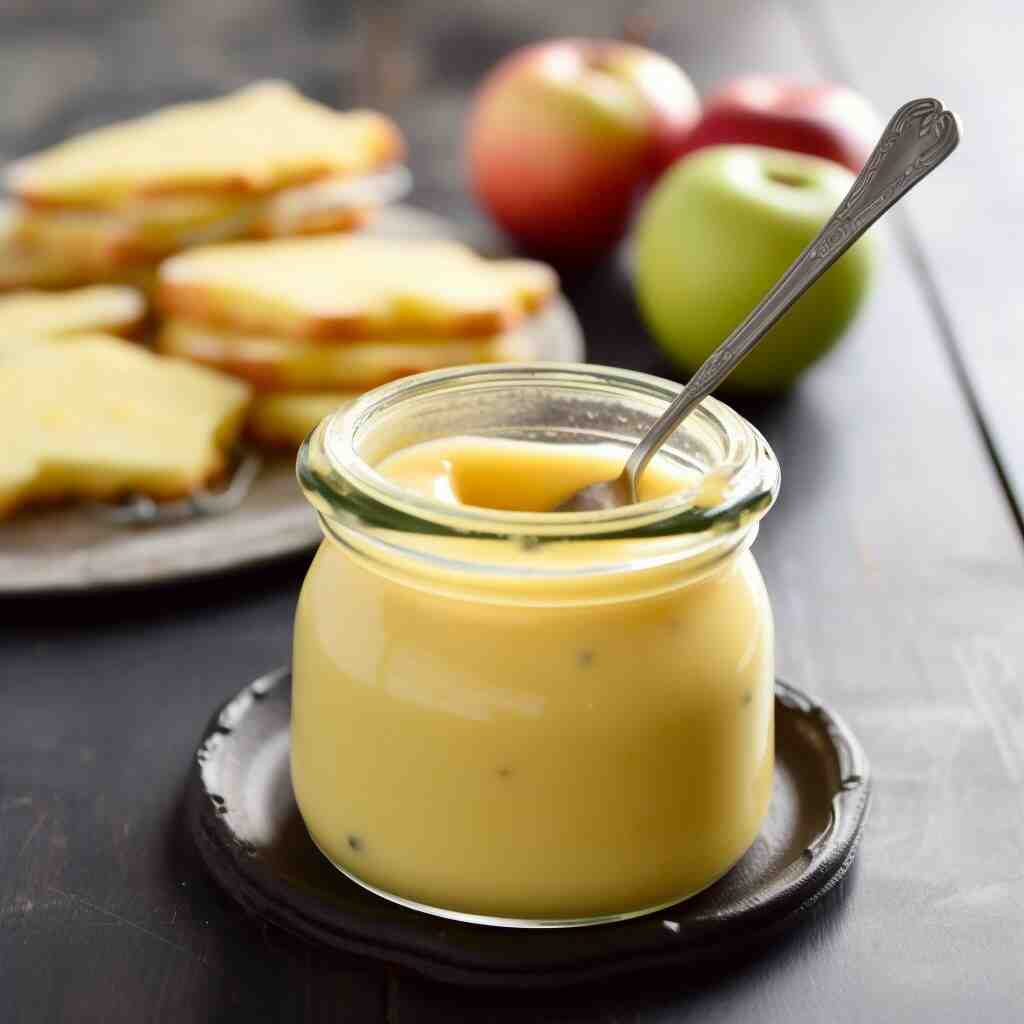 The Apple Curd is a real treat, a perfect blend of the fresh flavor of apples and the creaminess of curd. It's an incredibly versatile preparation that can be used in various recipes, from cakes to croissants. So, get ready to discover its unique taste and how easy it is to make!
---
What is the Apple Curd?
Apple Curd is a delicious cream made from apples, butter, egg yolks, and sugar. Its texture is velvety, and its flavor is an explosion of sweetness and freshness, thanks to the lemon juice. It's a delightful alternative to traditional lemon curd and can be used in many recipes to add a fruity and creamy note.
Why you'll love it
There are several reasons to love Apple Curd:
Taste. Combining sweet apples and lemon juice creates a perfect balance of sweetness and acidity, making this cream irresistible.
Versatility. You can spread it on toast, fill pastries, or even use it as a filling for freshly baked croissants.
Simplicity. Just cook the apples, mix them with the other ingredients, and you'll have a silky cream ready to enjoy.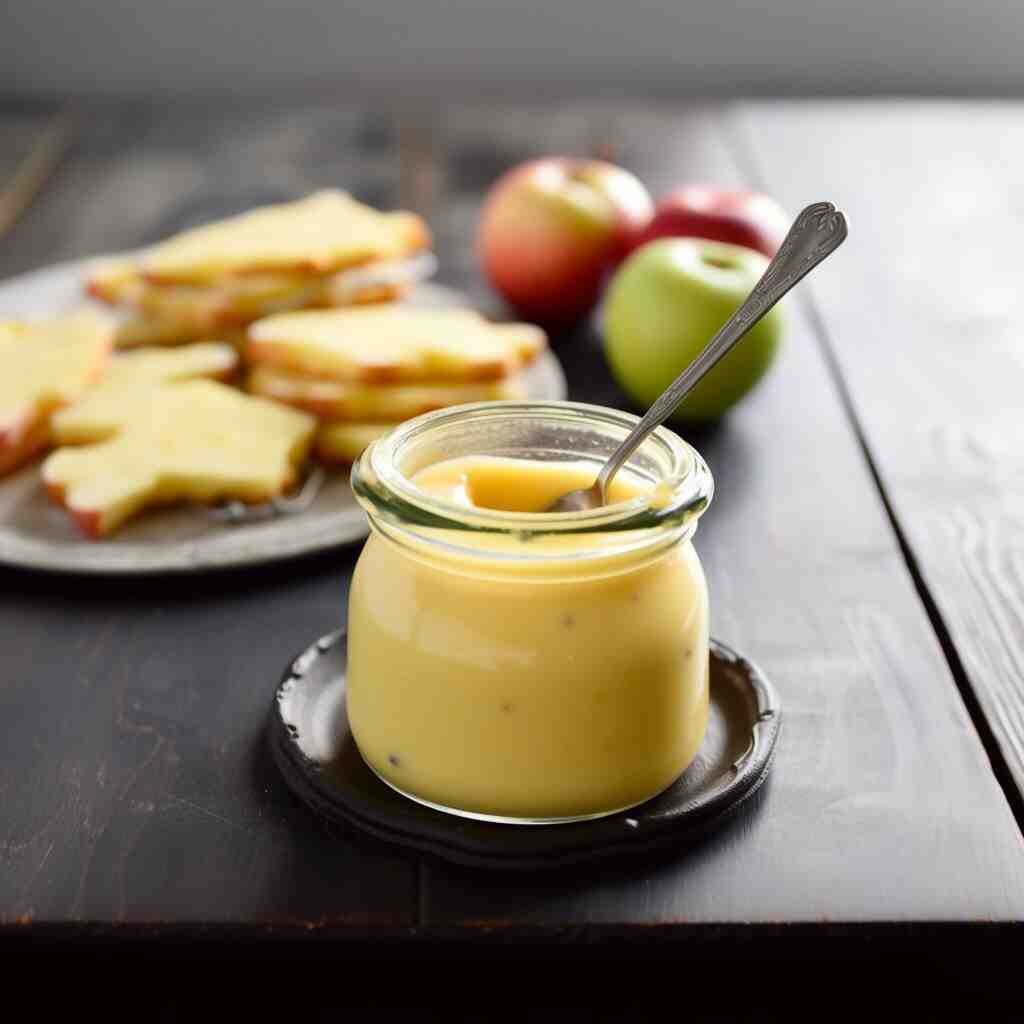 Recipe
Ingredients
Apples – 6 apples
Lemons – 2 lemons
Butter – 125g of unsalted butter
Egg yolks – 3 egg yolks
Sugar – 100g of sugar
Instructions
For preparing the apples :
Peel & Cut. Peel the apples, cut them into quarters, remove the seeds and their housing, and cook the apples with very little water.
Mash. As soon as they are soft, mash them with a fork.
For preparing the apple curd:
Mix ingredients. Add the lemon juice, the butter cut into small pieces, and the sugar to the applesauce.
Boil. Bring very slowly to a boil.
Eggs. Remove from the heat, add the egg yolks, mixing very well.
Store. Put this cream in jars, it will keep for a few weeks in the refrigerator, and you can use it to fill pies or to spread on toast.
Tips
Use sweet and ripe apples for better flavor.
Make sure to stir continuously during preparation to prevent the mixture from sticking to the pan.
Store the Apple Curd in an airtight jar in the refrigerator to keep it fresh longer.
Variations
You can experiment by adding cinnamon or nutmeg for a wintery touch.
Try mixing Apple Curd with yogurt for a lighter and healthier breakfast.
How to serve the apple curd?
Apple Curd can be spread on toast or freshly baked croissants.
It can be used as a filling for desserts, cakes, or cupcakes
Or enjoyed by the spoonful straight from the jar.
Experiment and find your preferred way to serve it!
You might like more…
MORE JAM & CURD RECIPES: