Prep Time: 40 mins Chill Time: 4 hours Cook Time: 6 mins Total: 4 hrs 46 mins Yields: 10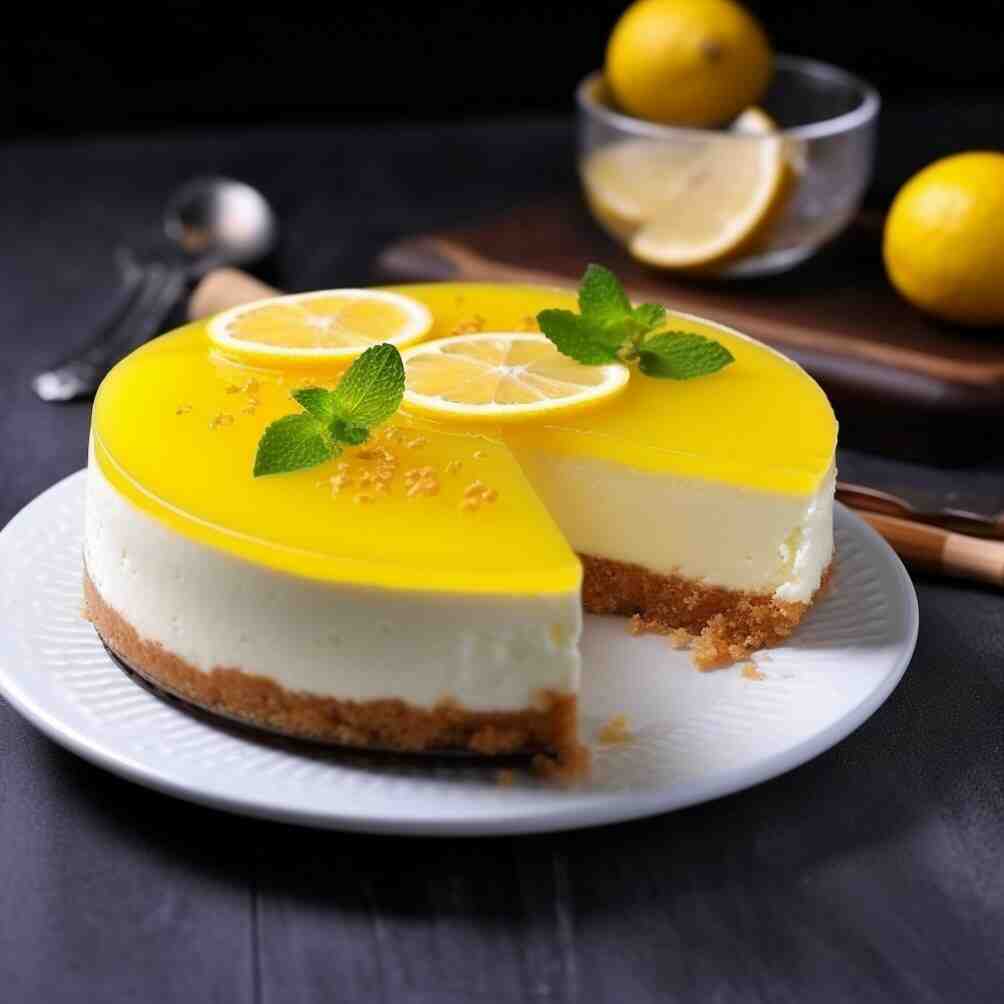 This delectable limoncello cheesecake serves as a delightful dessert for any time of the year, yet it truly shines as a summer sensation. Why, you might ask? While it might be heartier than an Affogato al Caffe after a lavish lunch, it's simultaneously lighter than the iconic New York cheesecake. The lemoncello cheesecake perfectly suits gently sunny April afternoons or the sweltering days of summer, boasting a crunchy biscuit base and a velvety cream cheese infused with lemon essence. Adding a touch of "glam," the vibrant yellow top layer, enhanced with a pinch of turmeric, steals the spotlight – all eyes on the cheesecake! And with a balanced sweetness, this dessert is sure to captivate even the most discerning taste buds
---
You might like more…
MORE LIQUOR DESSERTS:
MORE CREAM CHEESE DESSERTS:
Print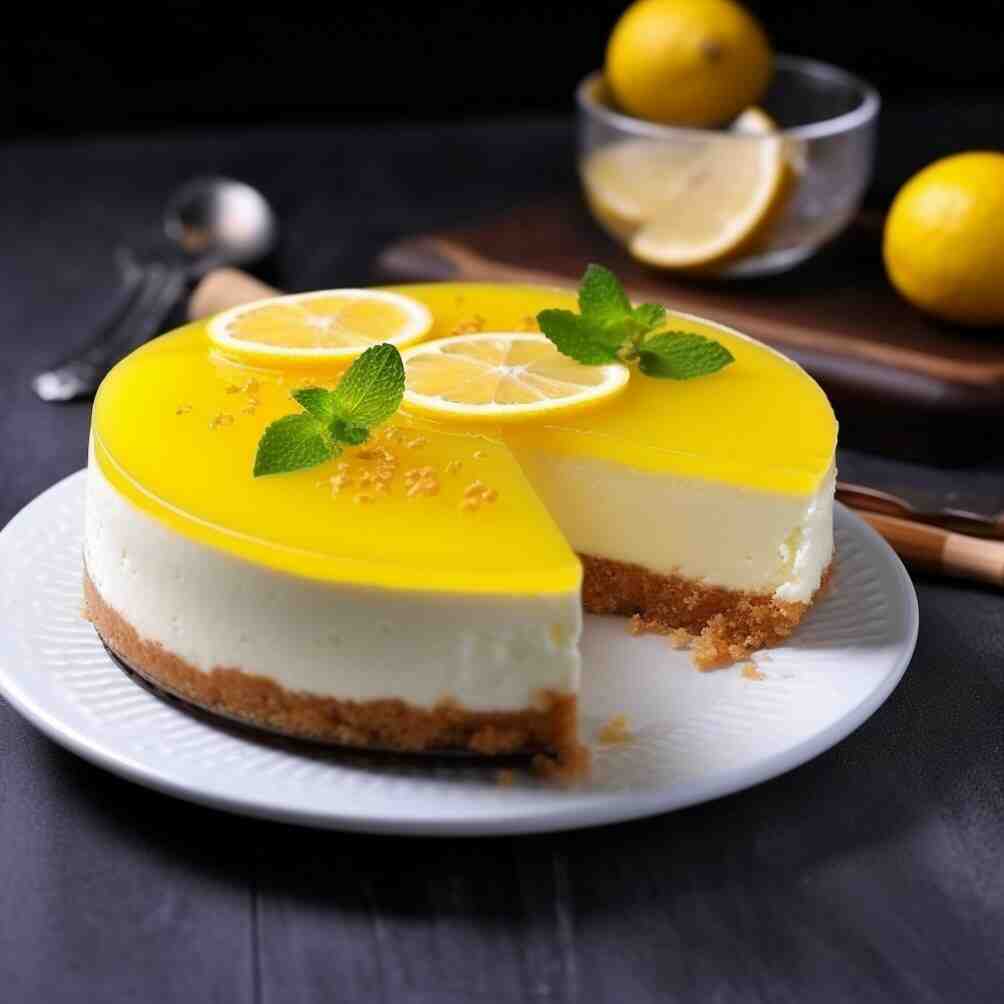 Limoncello Cheesecake
---
200

g

Digestive biscuits

100

g

Butter
For the filling
500

g

cow's milk ricotta

250

g

spreadable cheese

100

g

lemon juice

150

g

icing sugar
Zest of

2

lemons

100

g

fresh cream (liquid)

10g

sheet gelatine
For the glaze
1/2

cup

limoncello (or 1/4 cup lemon juice + 1/4 cup water)

2 tablespoons

cornstarch

1/4

cup

water

80

g

sugar

1/4 tsp

turmeric powder
For garnish
---
Instructions
For the cheesecake base
Line a 20 cm springform pan with parchment paper at the bottom.
Pour the biscuits into a blender and blend until they transform into crumbs.
Transfer these crumbs into a bowl and add the melted butter
Mix everything with a spoon until a consistent mixture forms.
Take the biscuit mixture and gently press on the pan to create the cheesecake base.
Chill the base for 30 minutes until it solidifies.
For the cream cheese filling
Soak the gelatin in cold water for approximately 10 minutes.
Squeeze the lemons and strain the juice.
Whisk the ricotta and cream cheese together in a bowl.
Add the grated lemon zest, continue blending, and introduce the icing sugar and lemon juice, maintaining the mixing process.
Heat the cream in a saucepan, turning off the heat just before boiling.
Squeeze the gelatin and, with the heat off, incorporate it into the hot cream.
Stir briskly until everything is dissolved.
Allow the mixture to cool before gradually pouring it into the cheese blend, continuously stirring for thorough integration.
Pour this cheesecake filling mix onto the cheesecake base, using a spatula to level the surface.
Place the pan in the refrigerator for a minimum of 2 hours to set.
For the glaze
Combine water and sugar in a saucepan, along with strained limoncello and cornstarch.
Stir with a whisk and bring the mixture to a boil.
Turn off the heat once it reaches a boil and add turmeric to dissolve.
Let the glaze cool, and then pour it over the cheesecake, returning it to the refrigerator for an additional 2 hours to firm up.
For decoration
For decoration, thinly slice the lemon.
Remove the cake from the pan and adorn it with lemon slices and mint leaves.
Prep Time:

40 minutes

Chill Time:

4 hours

Cook Time:

6 minutes

Category:

Dessert

Method:

Chilling

Cuisine:

Italian
Recipe Card powered by