Buckwheat tortillas are a very healthy snack that is also naturally gluten-free, grain-free, and vegan. They're easy to make and taste really good especially if you're a fan of buckwheat pasta and soba noodles. These wraps can be used as a burrito, as simple flatbread or simply to replace bread in meals.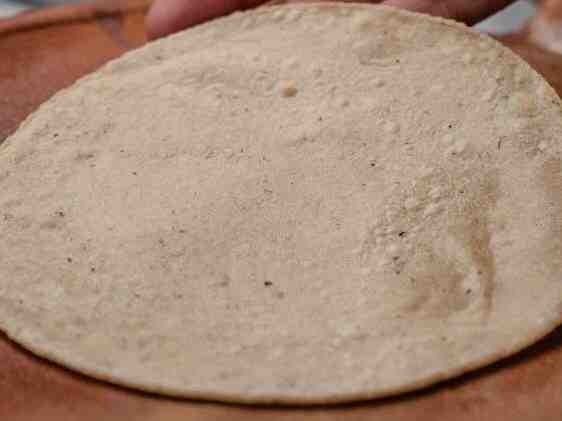 Yields: 4-6 portions
Prep Time: 10 mins Cook Time: 20 mins Total: 30m
---
Ingredients
3/4 cup buckwheat flour
3/4 cup water
1 tsp olive oil
1/4 tsp salt
3 tbsp vegetable oil (to grease the pan)
pinch of spice (paprika/cumin/turmeric)
How to make Buckwheat Tortillas?
Combine in a bowl the flour, salt, and spices.
Add the oil and water mixing with a whisk gradually until you get a liquidy dough or batter.
Heat a non-stick pan, greasing it lightly with vegetable oil.
Pour the batter and cook for 2-3 minutes with the lid on until the edges start lifting.
Turn the tortilla with a spatula and cook the other side.
Use any topping of your choice.
Enjoy.
If you love this recipe…
---
---