Where to find a vegetable-focused Summer feast, colorful breakfast bowls, jerk salmon, and more.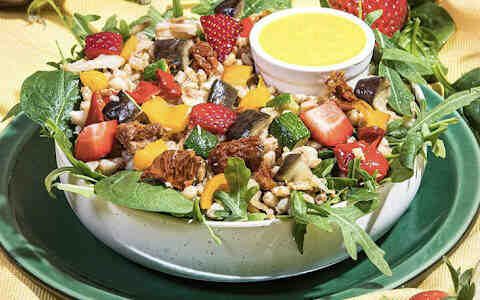 ---
Restaurants on this map are listed geographically.
After a couple of year of consuming comfort foods during lockdowns and getting take aways and deliveries, it's time to start consumier good quality food. Many restaurants on the island have already been offering a healthier menu for a while. This means that they have already been testing and modifying their dishes to satisfy different clients who don't want to give up eating tasty food while eating healthier. Now, in Malta we can also say that eating cleaner, healthier foods doesn't mean a lack of flavor!
This summer I suggest you try these 10 sit-down restaurants with delicious and healthy food presented from north to south.
1. Agliolio
---
Goldens Sands Bay, Mellieha
MLH 5510 Malta
Overlooking the beach at golden bay, Agliolio boasts a unique setting and a varied menu with appetizing pasta dishes and healthy salads. Many locals come specifically to eat the Chicken Shish with Baba Ganoush, Jerk Salmon, or Lentil & Sweet Potato Cakes that are part of the Six Pack Revolution diet plan. Apart from being delicious, these meals are packed with nutrients and a perfect balance of macros for those who want a 6 pack!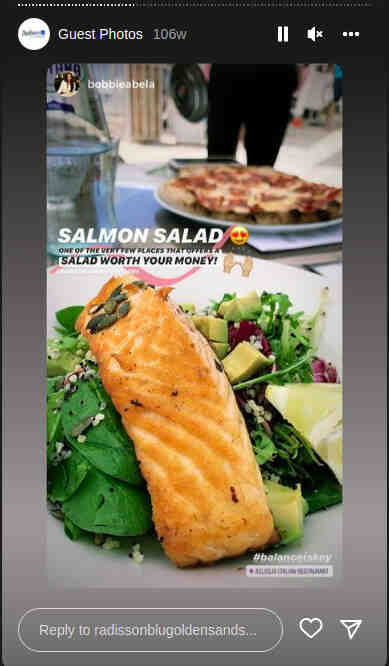 2. Amami
---
Marfa Road, Il-Mellieħa, Malta
MLH 5510 Malta
The food is spectacular, lots of healthy options, great service, and the ambiance is romantic and relaxing overlooking the sea. As a starter, I recommend choosing between whitefish mango tartare, the spicy tuna tartare, or the crazy salmon poke bowl.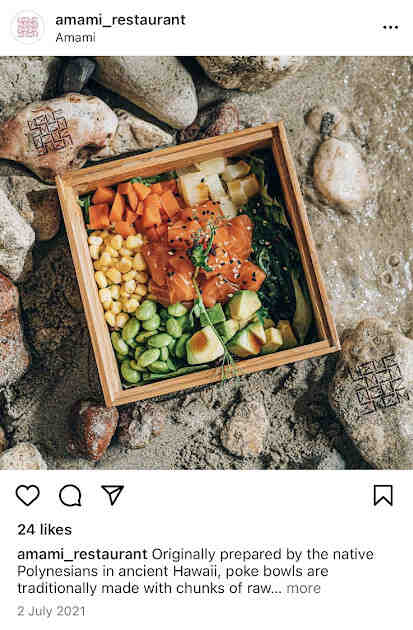 As a healthy main course, I love to indulge in succulent sea bass, black cod, or monkfish. Other tasty options that I recommend from their signature dishes are the duck in orange miso sauce and USDA beef blade with honey and sesame glaze!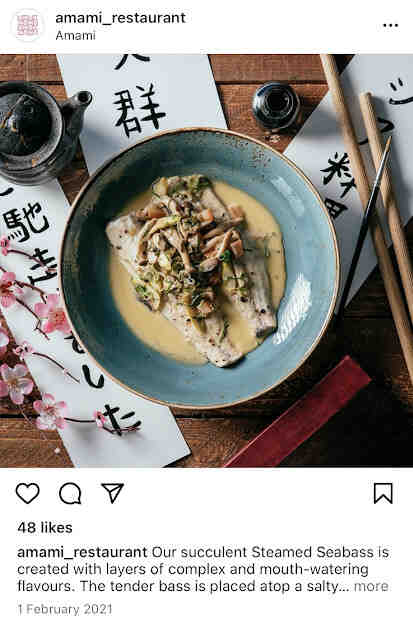 3. JAVA Breakfast & Brunch
---
No. 1 Pjazza Vittorja, Naxxar,
NXR1705 Malta
There's a lovely vibe in this hip brunch cafe. Amazing coffee and lattes – try the beetroot latte or the golden latte to start your day. The smoothie bowls are very refreshing with my choice being without a doubt the mango bowl.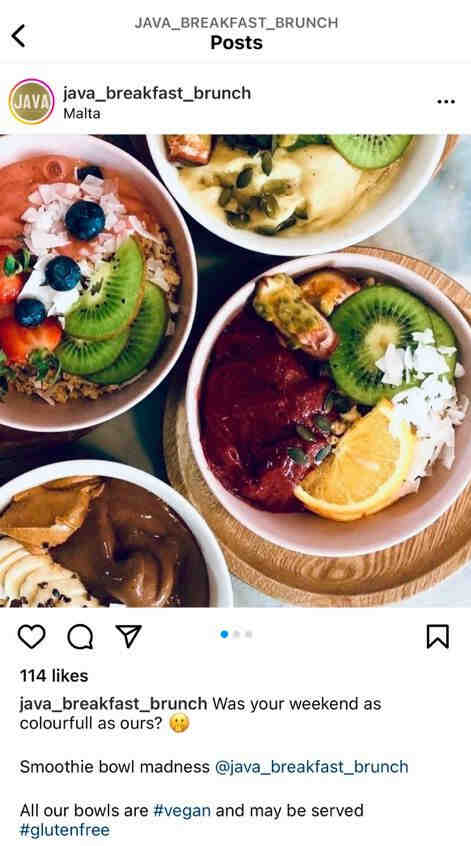 I also love the salmon and the veggie bagels, the loaded banana bread for an earlier brunch, and the shakshuka if I go for lunch. They have such an interesting menu that I suggest that you go with a group of friends to order many things and eat a little bit of everything!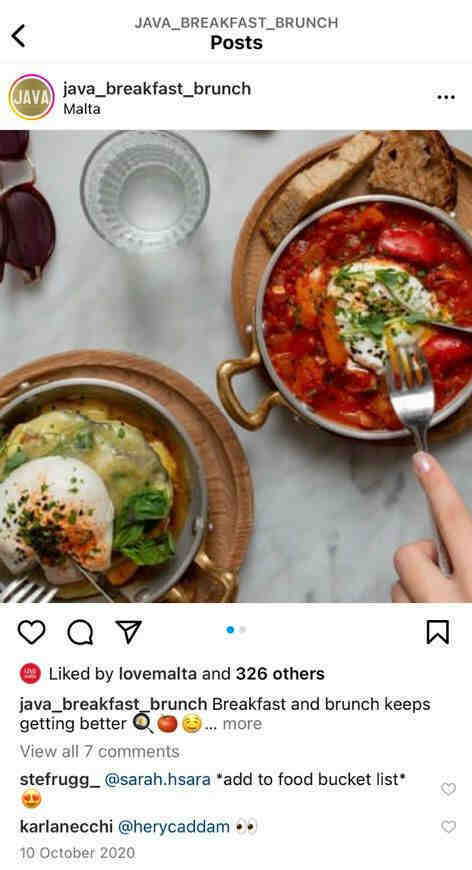 4. Eeetwell
---
230 Works, Eucharistic Congress Road, Mosta
MST 9039 Malta
They have just created a perfect breakfast to invigorate you in the hot sunny weather – The Super Green can make an amazing nutritious snack for any hour of the day. This mix of kale, baby spinach, avocado, berries, bananas, pineapple, and oat milk are surely going to relax your taste buds.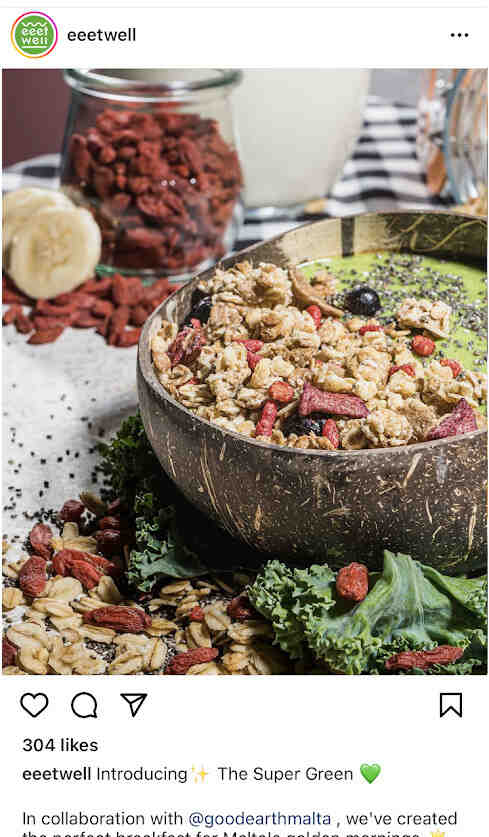 Another winner is the Pacific Salad simply described as "Vacation in a bowl". They boast of never compromising freshness cause the secret of the bowl lies in the fresh sweet strawberries that are mixed with the cod, veggies and barley. This is another signature dish that really has captured my attention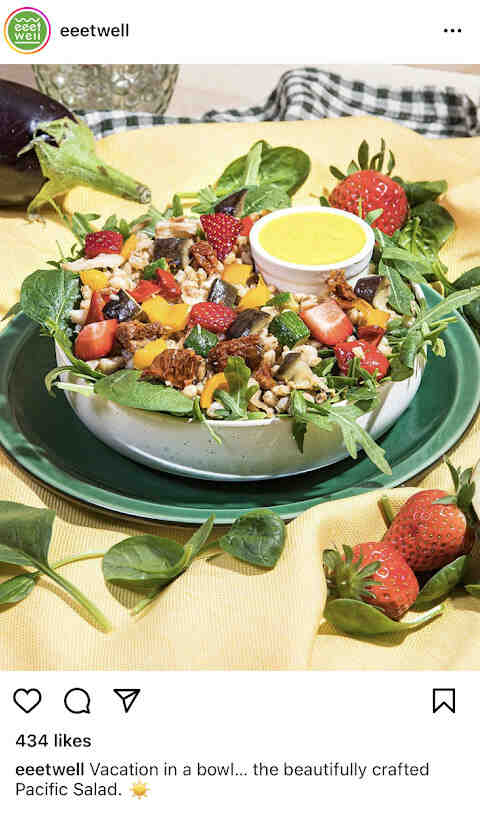 Apart from Mosta Eeetwell are spread all around the island – St Julians, Sliema, The Point, Gzira, Msida, Valletta, San Gwann, Marsaskala, Santa Venera, Ghajnsielem and Birzebbugia.
5. Oakberry Açaí Bowls
---
37 Triq il-Wilga, San Ġiljan
STJ 3112 Malta
OAKBERRY Açaí is my favorite food on the go place with the new healthy fast food concept. If you're looking at vegan, gluten0free, lactose-free, nutritious, delicious, refreshing, and healthy then OAKBERRY Açaí it is!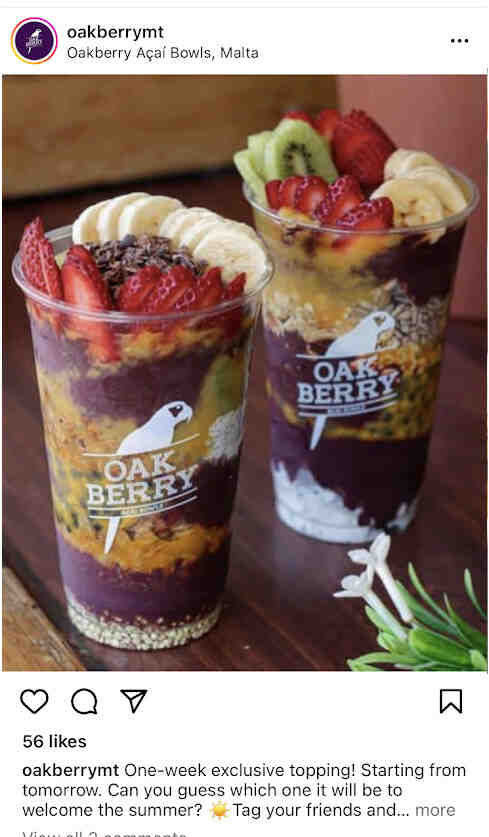 6. Po-K Hawaiian Pokē
---
Plaza Shopping Centre Level 0 Triq Bisazza Tas-Sliema
SLM, 1640, Malta
Bursting with colors and flavors, the Mahalo poke bowl with salmon is surely going to satisfy your poke cravings. Add a side of seaweed salad or edamame beans if you're really hungry and if you want some cheat sides then I suggest adding the sweet potato fries or fried tempura to your meal.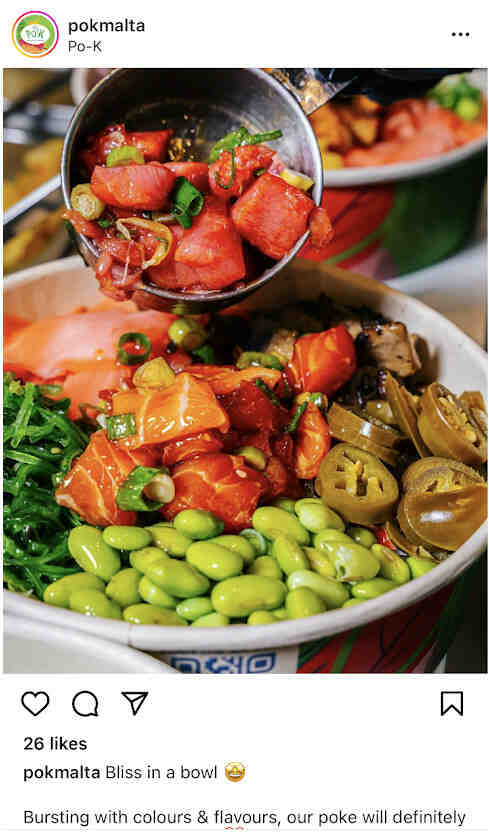 7. Balance Bowl
---
182 Triq Ix-Xatt, Gzira
GZR 1024 Malta
This is a vegan place but it's a place that nonvegetarians and nonvegans really love. The food tastes amazing as they always come up with interesting food combinations that taste incredible.
Despite all the great choices I always order the Avo Thai Twist accompanied with the Raw Zoodles. As for sides I find the Raw Asian Slaw-Pineapple Infused and the Classy Hummus extremely appetizing.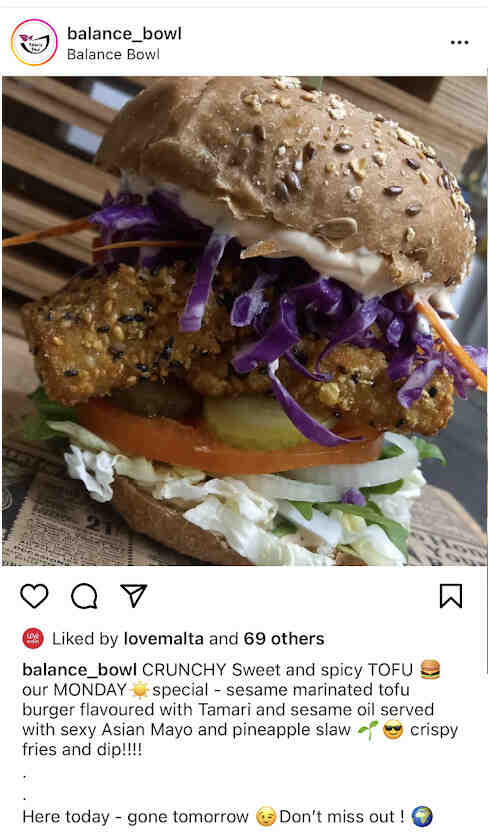 8. Pastrocchio
---
Triq l-Imdina, Zone 4, Central Business District, Birkirkara
CBD 4010 Malta
This restaurant has a wide variety of food and desserts mixing healthy salads with pizza and piadina. I find that the selection of menu items is ideal if you're going to eat with a group of people who want different foods and not only healthy options.
At Pastrocchio I love to share the trio of bruschetta, followed then by an Impepata di Cozze or the D Salad with falafels and quinoa. The Chunky Beef Chimichurri Salad is another great option if I want a meaty salad but don't feel like eating the most sought of Chicken Ceaser.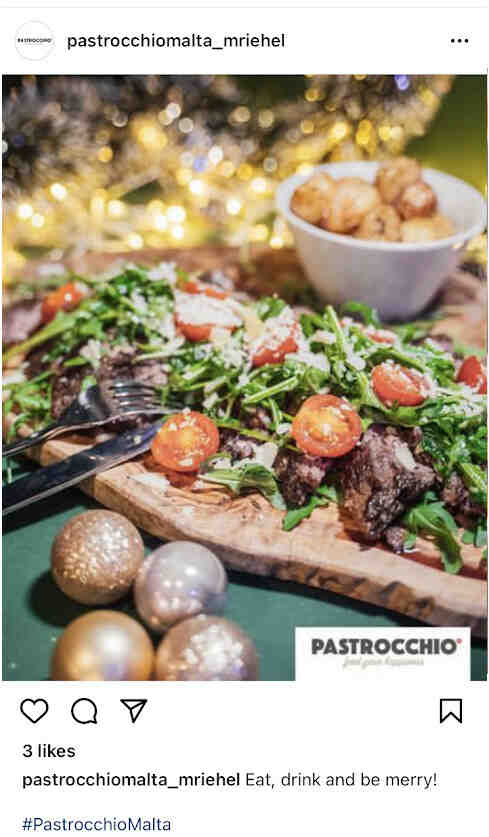 9. Dr Juice MIA Food Court
---
Malta International Airport (MLA), Luqa, LQA 4000, Malta
LQA 4000 Malta
The healthy choices here are plenty but honestly, I find that the Bao Buns are really a delicious treat at Dr Juice. I love to eat the Bao Buns together with a side of Power Rice – simply delicious. My other favorite dishes are the Pad Thai and the Tahini Falafel Salad which I take on rotation. Unfortunately, if you want a smoothie or a juice you have to up a floor and order a Berry Nice or a Protein Charge nutritious smoothie excellent for hot sunny days.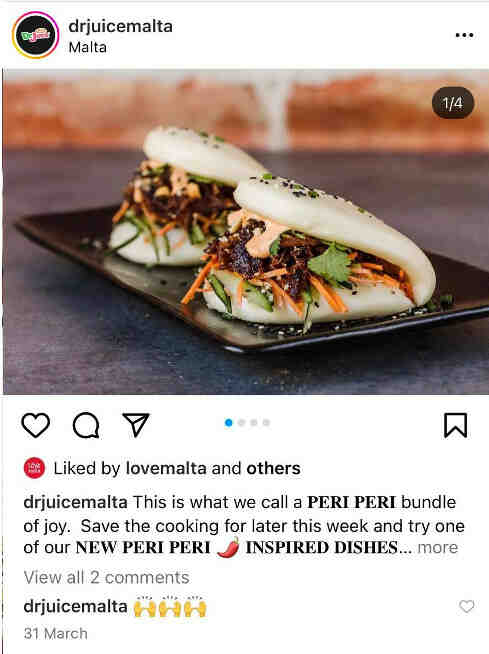 10. Banh Mi MIA Food Court
---
Malta International Airport (MLA), Luqa, LQA 4000, Malta
LQA 4000 Malta
The Healthy Corner has wonderful choices starting with the Chicken Summer Rolls Set and the Chicken Noodle Bowl. Then if you really want to taste the most delicious baguette ever give a try the Banh Mi, Vietnamese Baguette with fried chicken. No wonder it is so popular.