Picture sinking your fork into a slice of this moist, fragrant cake that exudes the warm, comforting aromas of baked apples and the subtle sweetness of coconut. The Mary Berry Gluten-Free Apple and Coconut Cake isn't just a dessert; it's a celebration of flavors and textures. It's the kind of cake that can be enjoyed on any occasion, whether it's a casual gathering with friends or a special family dinner. It's a treat that embraces both simplicity and sophistication, satisfying your cravings for something indulgent yet nourishing.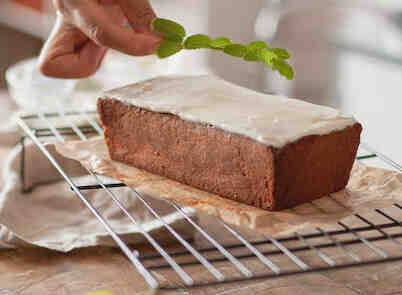 Yields: 8-10 portion
Prep Time: 25 mins Cook Time: 45 mins Total: 1 hour 10 mins
---
What is this Apple and Coconut Cake?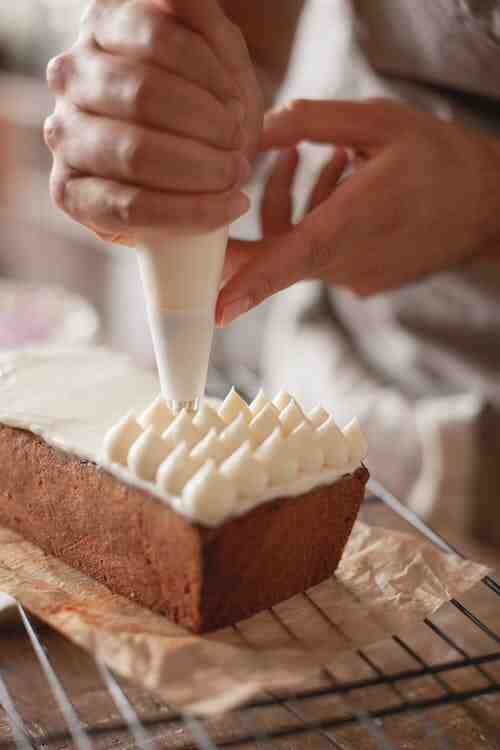 Are you looking for a heavenly dessert that caters to your dietary needs without compromising on taste? Look no further than the Gluten-Free Apple and Coconut Cake by Mary Berry! This mouthwatering creation is a delightful blend of two beloved ingredients: juicy apples and tropical coconut, all while being completely gluten-free.
What sets this recipe apart is its commitment to being gluten-free, making it suitable for those with gluten sensitivities or dietary restrictions. By substituting traditional wheat flour with a combination of gluten-free flours like almond and rice flour, this cake ensures that everyone can enjoy its delectable flavors without any compromise.
Let's talk about the star of the show: the apples. Imagine biting into tender apple slices that have been gently baked to release their natural sweetness, lending a delightful burst of flavor in every bite. They provide a moist texture, complementing the delicate crumb of the cake perfectly.
And then there's the coconut. Its exotic essence adds a tropical twist, infusing the cake with a subtle nuttiness and a hint of paradise. It creates a harmonious balance with the apples, elevating the overall taste to new heights.
The Gluten-Free Apple and Coconut Cake isn't just a dessert; it's a celebration of flavors and textures. It's the kind of cake that can be enjoyed on any occasion, whether it's a casual gathering with friends or a special family dinner. Its simplicity allows the natural goodness of the ingredients to shine through, making it an instant crowd-pleaser
Why this recipe works?
This recipe works great for:
Afternoon Tea: Apple and coconut cake pairs wonderfully with a cup of tea or coffee, making it an ideal choice for afternoon tea.
Brunch or Breakfast: This cake can be a delightful addition to a brunch spread or a special breakfast treat.
Dessert at Gatherings: Its combination of flavors appeals to a wide range of palates, making it suitable for different occasions such as birthdays, potlucks, or family dinners.
Seasonal Celebrations: Depending on the ingredients used, apple and coconut cake can be adapted to different seasons. For example, incorporating seasonal apples or adding spices like cinnamon and nutmeg can make it a delightful treat for autumn and winter celebrations.
Ultimately, the best time to enjoy apple and coconut cake is whenever you desire a delectable and comforting dessert. Its versatile nature allows it to be enjoyed at various times and occasions, and its flavors are sure to satisfy your taste buds.
Print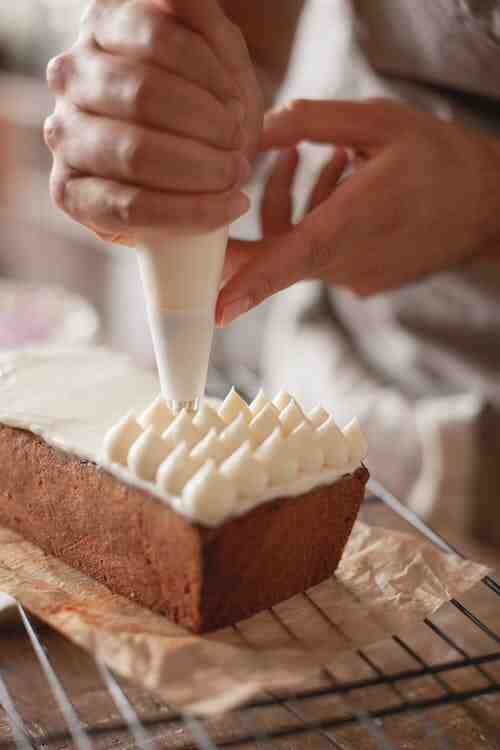 Mary Berry Gluten Free Apple and Coconut Cake
---
FOR THE COCONUT CAKE
2

apples (peeled, cored and finely diced)

1 tablespoon

lemon zest, finely grated ((or lemon zest from

1

lemon))

3 tablespoons

lemon juice ((or juice from

1/2

lemon))

8

ounces

(225 g) caster sugar

8

ounces

(225 g) butter, softened, plus extra for greasing

7

ounces

(200 g) ground almonds

6

large eggs

1/2 teaspoon

vanilla extract

1 teaspoon

gluten-free baking powder

3 tablespoons

desiccated coconut
FOR THE COCONUT ICING
3 tablespoons

full-fat coconut milk

4

oz

(100 g) butter, softened

7

oz

(200 g) icing sugar, sifted
---
Instructions
FOR THE CAKE
Use a 23cm (9″) round or 9" x 13", loose-bottomed cake tin with deep sides.
Preheat the oven to 180°C and grease the tin with butter or line with baking paper.
In a saucepan, put the diced apples in a saucepan, adding the lemon zest and juice stirring regularly over a medium heat for 15-20 minutes or until soft. Set aside to cool.
In another bowl, mix the sugar and butter together with the almonds, eggs, vanilla extract and baking powder. You can beat everything together using an electric whisker.
Add the apple mixture plus 2 tablespoons of the desiccated coconut.
Spoon the mixture into the baking tin, and bake in the oven for about 45 minutes or until the sides are golden and the centre is firm.
Take out rom the oven and set aside to cool. Then remove from the baking tin.
FOR THE ICING
Mix the butter and sifted icing sugar in a bowl adding the coconut milk a tablespoon at a time.
If the icing doesn't look smooth enough add another tablespoon of sifted icing sugar.
Spread the icing over the top of the coconut cake.
Optionally sprinkle the top with the remaining dessicated coconut.
Cut into 8-10 wedges and serve.
Notes
Diced apples should be small otherwise they will sink to the cake's bottom
I prefer slightly thick coconut cream with the consistency of single cream
Prep Time:

25 minutes

Cook Time:

45 minutes

Category:

Breakfast, Dessert

Cuisine:

British
Nutrition
Calories:

606.87 calories

Sugar:

46.43 grams

Sodium:

96.72 milligrams

Fat:

41.68 grams

Saturated Fat:

19.57 grams

Unsaturated Fat:

10.37 grams

Trans Fat:

0.01 grams

Carbohydrates:

52.32 grams

Fiber:

2.75 grams

Protein:

8.34 grams

Cholesterol:

181.48 milligrams
Keywords: apples, coconut, gluten free
Recipe Card powered by