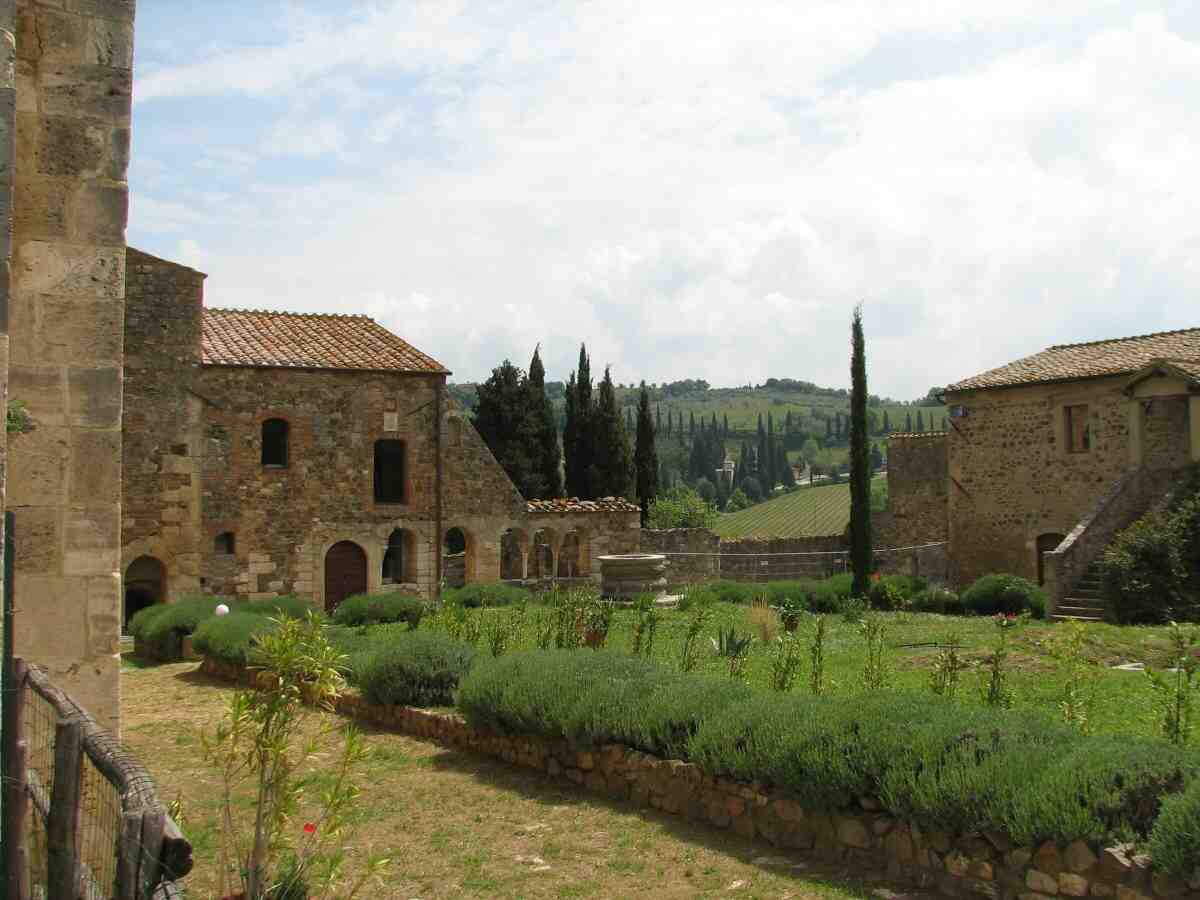 Here is a guide, perfect if you want to explore Tuscany in a week. I have made countless trips to Tuscany before deciding to live in the Chianti region for a couple of years. You'll love this as the most classic of tourists, as a wine lover, as an artist, a lover, and one who loves places out of the beaten track.
Explore the Capital of Tuscany – Florence (Days 1 & 2)
I suggest that you start your holiday with Florence no matter if you arrive late at night. As you imagine, you really don't need a car while in the city. Actually, there are many tourist traps for foreigners visiting with a car and even driving to a car park at the center might cost you a fine. If I ever need to drive in the city I try to find parking near the Rifredi train station. The trick is then to catch a train from there to the main station Santa Maria Novella which is in the very center of Florence.
Florence, a Renaissance jewel, is a city everyone wants to visit once in his lifetime. Its historic center is quite small and sometimes gets overcrowded by tourists. However, don't get discouraged by the crowds.
Useful Tips
Traveling
You only need to walk on foot. I will tell you how to get the most of the city in one day though I recommend spending at least 2-3 days in Florence.
Where to Stay
Book accommodation for 2 nights in Florence
Where to Eat
The choice is plenty!
Recently, there is a Hard Rock Cafe open if you prefer American Cuisine.
If you would like to try out a typical Florentine lunch you can visit a small restaurant called "Trippaio" by the locals and taste the Trippa or Lampredotto.
Additionally, near the train station of Santa Maria Novella, there are many restaurants, many also offering the Bistecca alla Fiorentina.
Day 1: Renaissance Art and Shopping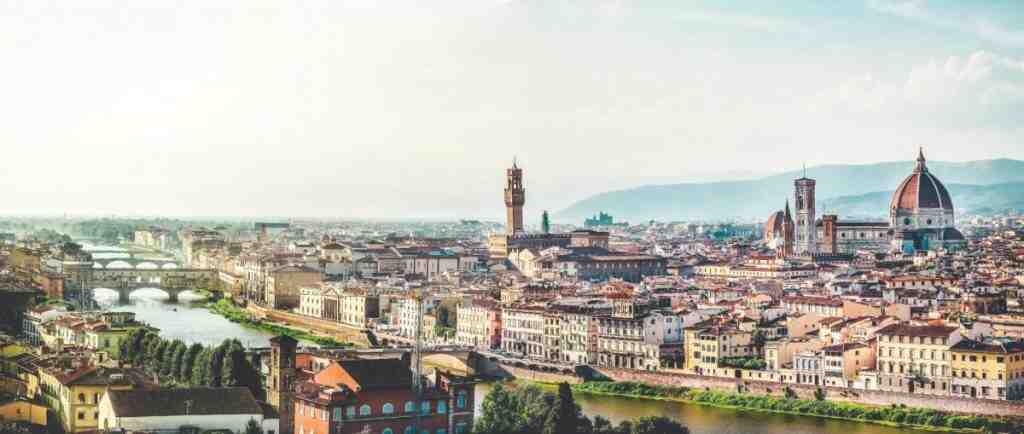 Duomo and Brunelleschi's dome
Michelangelo's David at Arte dell'Accademia. On your way, you can pass by the San Lorenzo market near the Piazza del Mercato Centrale
Renaissance art in the Uffizi. I suggest you buy tickets online to avoid long queues or otherwise, you can always enjoy a delicious gelato to beat the boredom of queuing.
Stylish shops including a visit to Ponte Vecchio admiring the view of the city on top of the Arno river.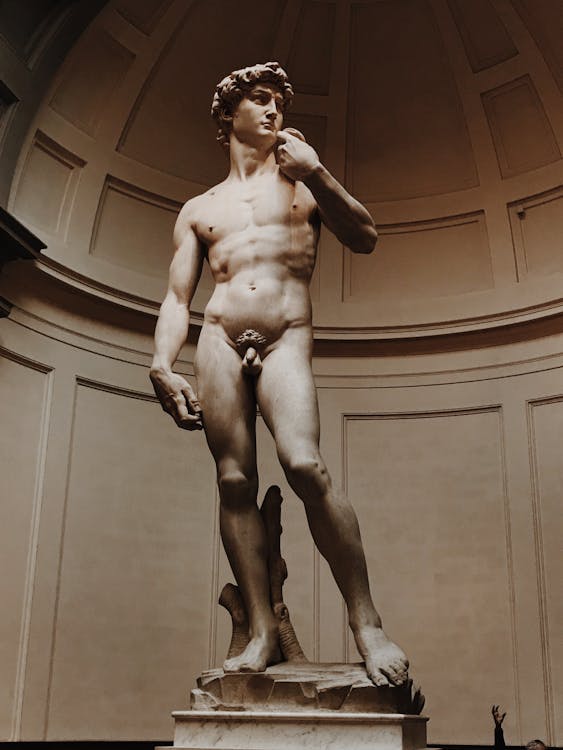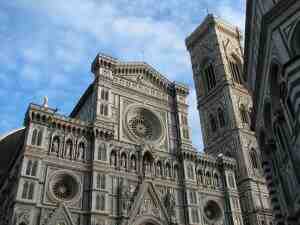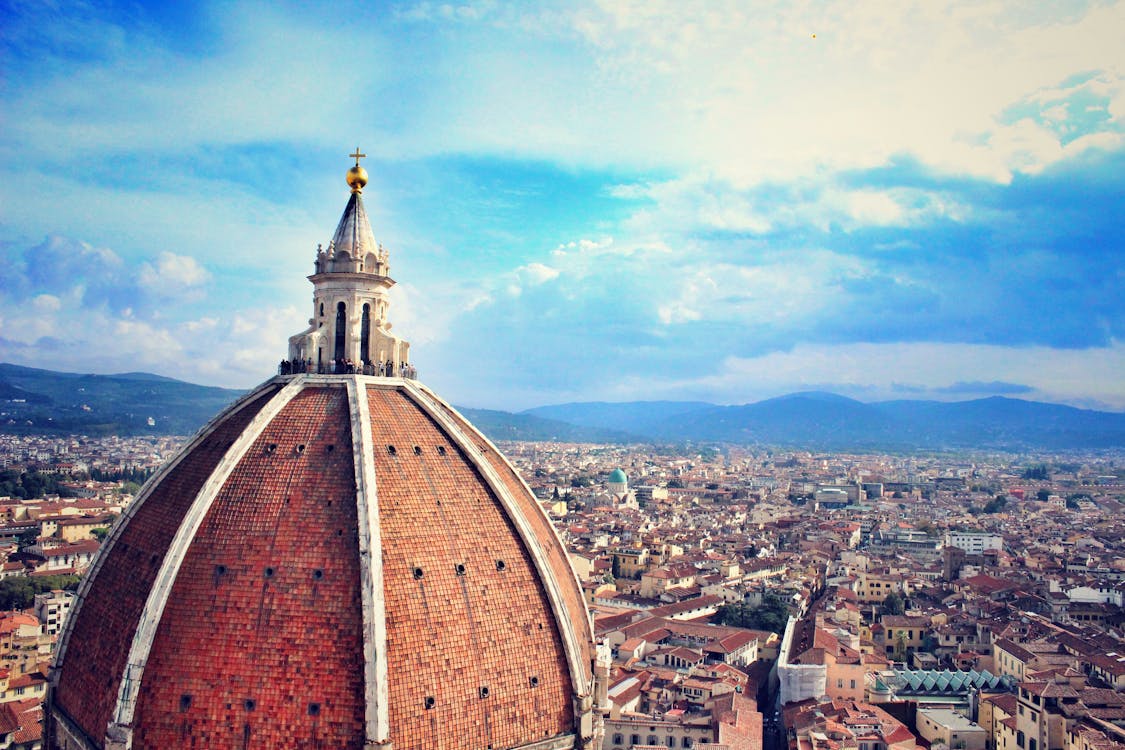 Day 2: Family Relaxing Day
Palazzo Pitti
Boboli Gardens
Antinori Wine Tasting
Explore Eastern Tuscany (Days 3-5)
Useful Tips
Traveling
In order to explore eastern Tuscany, I always suggest renting a car. Alternatively, you have to plan accurately according to trains and bus schedules and find accommodations accordingly.
Where to Stay
I suggest booking accommodation in Agriturismo for 3 nights at one of these places:
Montepulciano,
Poggibonsi,
Colle / Casole Val D'Elsa such as Antica Fonte,
San Gimignano
Arezzo
Where to Eat/Drink
Every city or town you visit has plenty of choices.
Dining:
Breakfast, Snacks, Aperitivo, and Pizza
Local Products
Chianti Classico DOP
Vernaccia di San Gimignano
Vin Nobile di Montepulciano
Rosso di Montepulciano
Badia a Passignano
Tignanello
Santa Cristina
Day 3: Arezzo and the Valdichiana
The region of Arezzo in Eastern Tuscany is appealing to the visitors looking for culture, art, and architecture. The ancient city of Arezzo and the popular hilltop town of Cortona will charm you with the steep narrow streets, allies, and ancient houses. Visitors will also be enchanted by the views and restaurants offered by these two different cities. For those who want to submerge in nature
Arezzo
Arezzo is an Etruscan city and the capital of the Provence with its name. It's about an hour south of Florence. Unfortunately, Arezzo is not included in many Tuscan itineraries that is a pity for both the tourists and the city itself.
The historic center of Arezzo boasts of many important sites including a Roman amphitheater!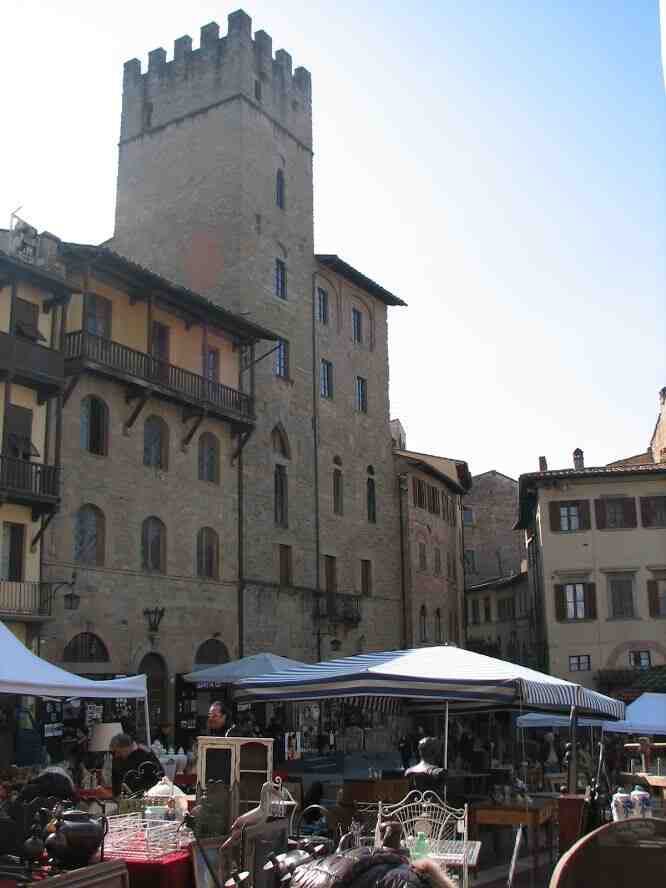 The "Duomo" or Cathedral of San Donato is found next to a huge garden overlooking the valley, a breath of fresh air in the very center. This is very untypical of a city, but new historic findings say that underneath this garden the old Etruscan city of Arezzo was buried during the Napolean phase. The only remnant part of this "buried city" is the newly restored Medicean Fortress.
From the Early Renaissance, we get an incredible fresco of Piero della Francesca depicting the Legend of the True Cross in the Church of San Francesco.
Another important piece of art is the wooden crucifix by Cimabue at the Church of San Domenico.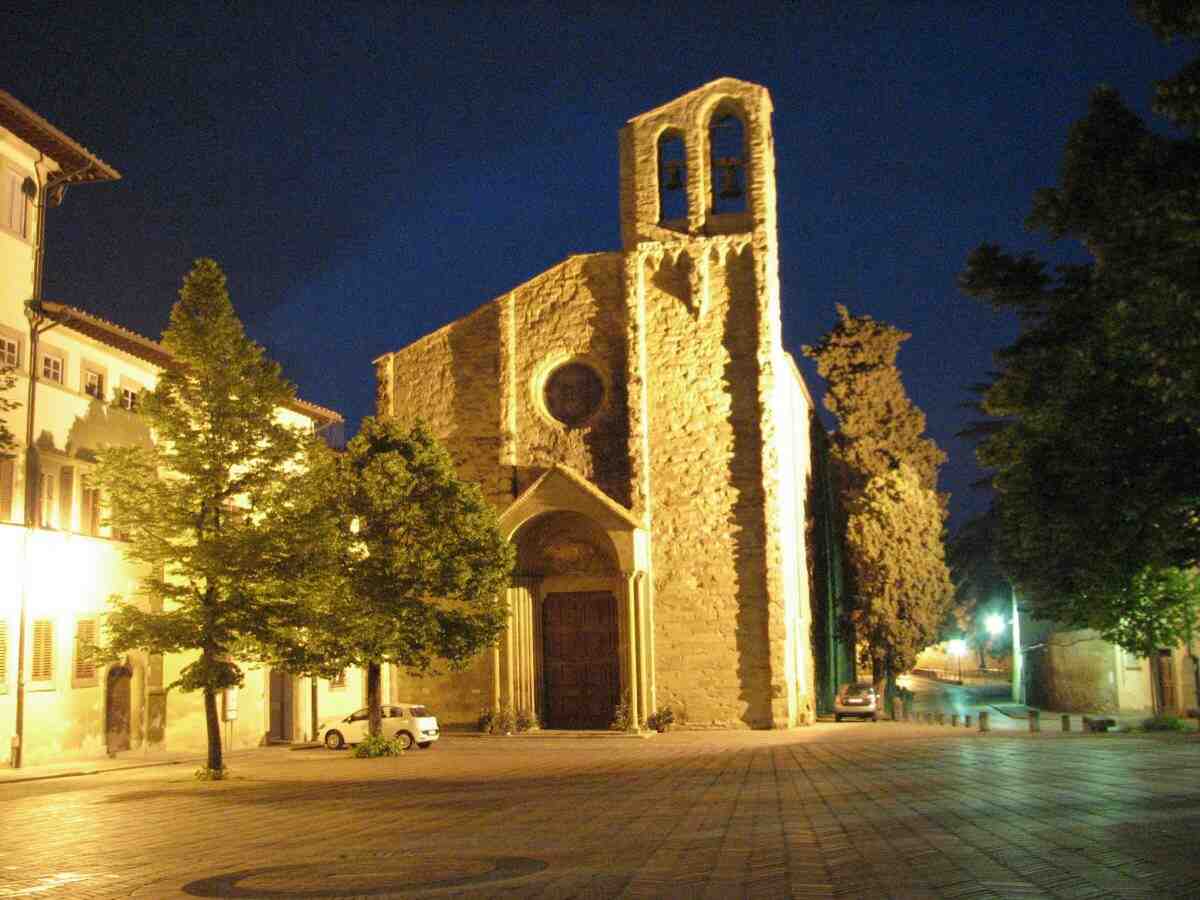 Finally, one cannot miss the incredible Piazza grande where they host a jousting match twice a year. This square is surrounded by very nice restaurants and also boasts one of the biggest antique markets held at the beginning of each month.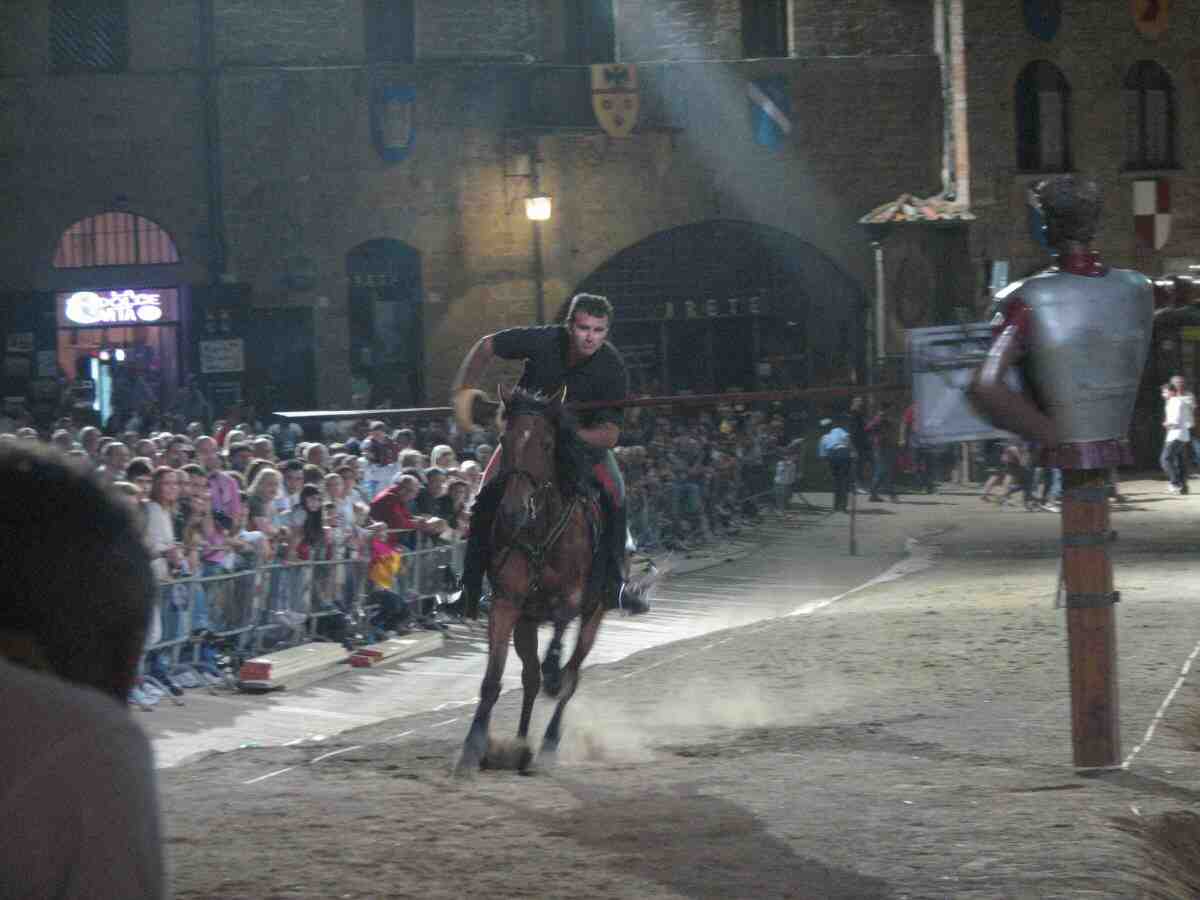 Cortona
Cortona is a medieval town in the Val di Chiana or Chiana Valley. This alluvial valley is worldwide known for its traditional local products including the Chianina cattle breed used in the "Bistecca Fiorentina", Aglione della Valdichiana DOP, Vinsanto Valdicchiana DOC, and Grechetto Valdichiana DOC.
Cortona is just 30 mins away from Arezzo and around 40 mins from Siena making it also a perfect home base for a holiday in South Tuscany. The small historic center is found on a hilltop which is accessible by an escalator that you find in a public car park. Otherwise, one can opt to walk it up a steep hill or climb the stairs.
This town is popular with many tourists especially since Francis Mayers' Under the Tuscan Sun was released. The two main squares Piazza della Repubblica and Piazza Signorelli, framed by medieval buildings and shops, are very busy especially in Summer months with American tourists.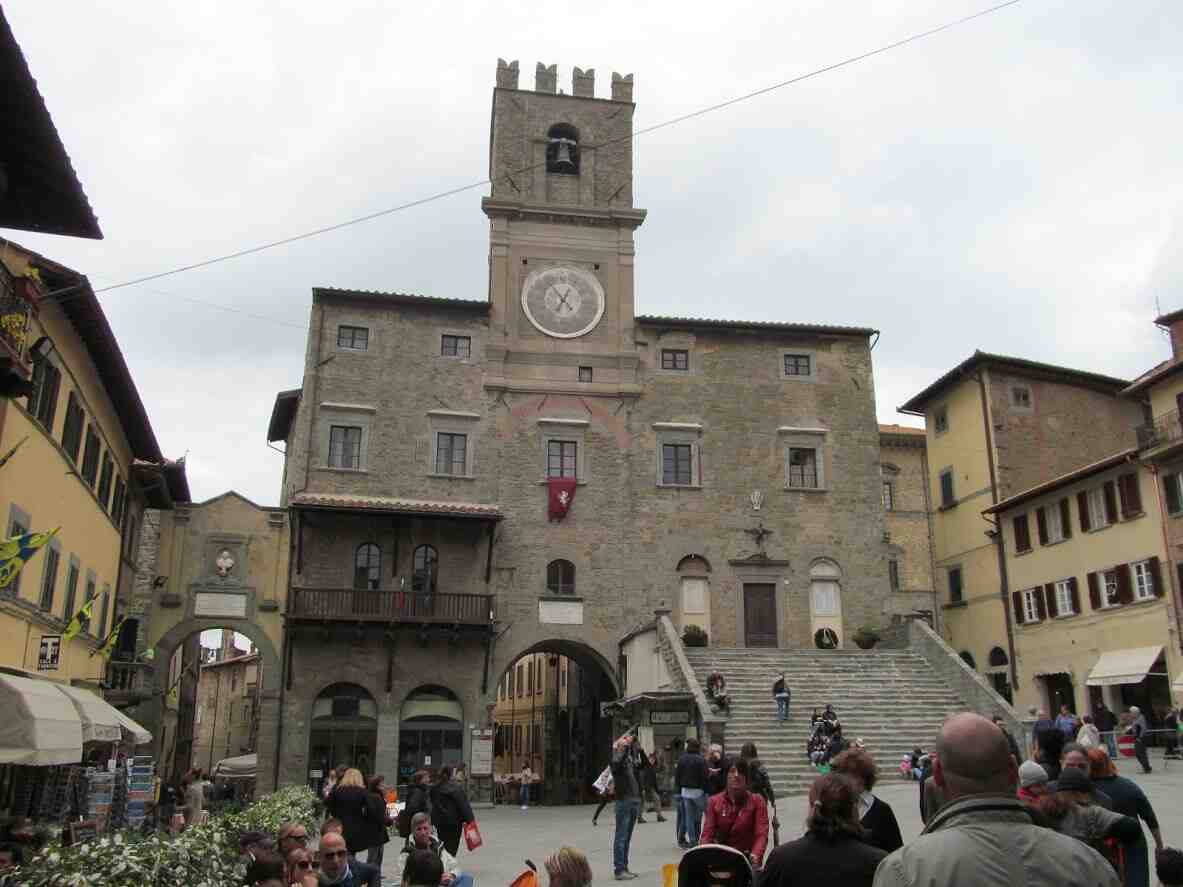 In Piazza della Repubblica it's nice to stop admire the impressive stairs and the big clock tower maybe while sipping some wine.
Other important sites are the Museo dell'Accademia Etrusca, the church of Santa Maria Nuova built by Giorgio Vasari.
Finally, I always make a stop at Piazza Garibaldi to admire Lake Trasimeno which is at the border with the region Umbria.
Montepulciano
Montepulciano is another medieval town between Cortona and Siena. It's worldwide renown for its wines Vin Nobile di Montepulciano and Rosso di Montepulciano.
Often, I would visit the center even for a couple of hours and wander around the shops tasting and buying their wine and cheeses.
Occasionally, I would also pay a visit to Pienza, another lovely town where you can admire a magical sunset overlooking the Val d'Orcia
In this case, I really suggest following your heart. If you are hungry or feel like stopping in a bar admiring the view, then do not hesitate. What matters most is your experience and not how many towns you visit in one day!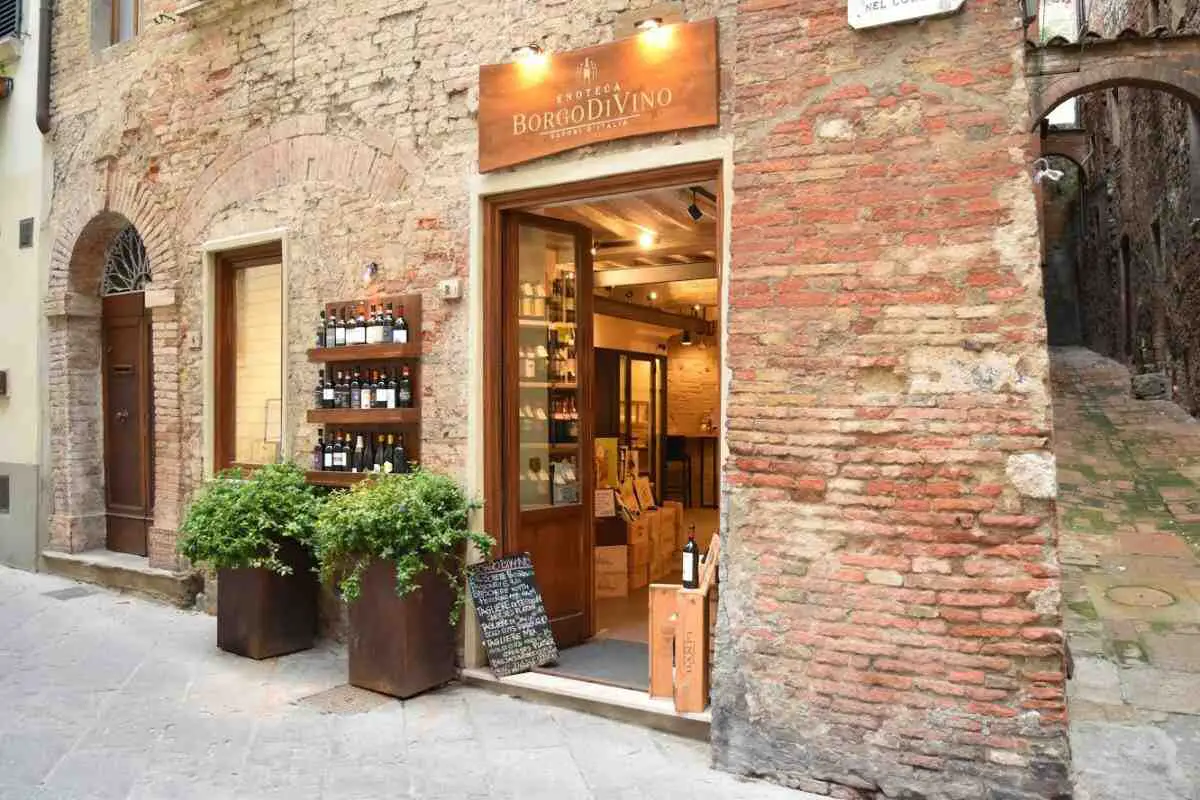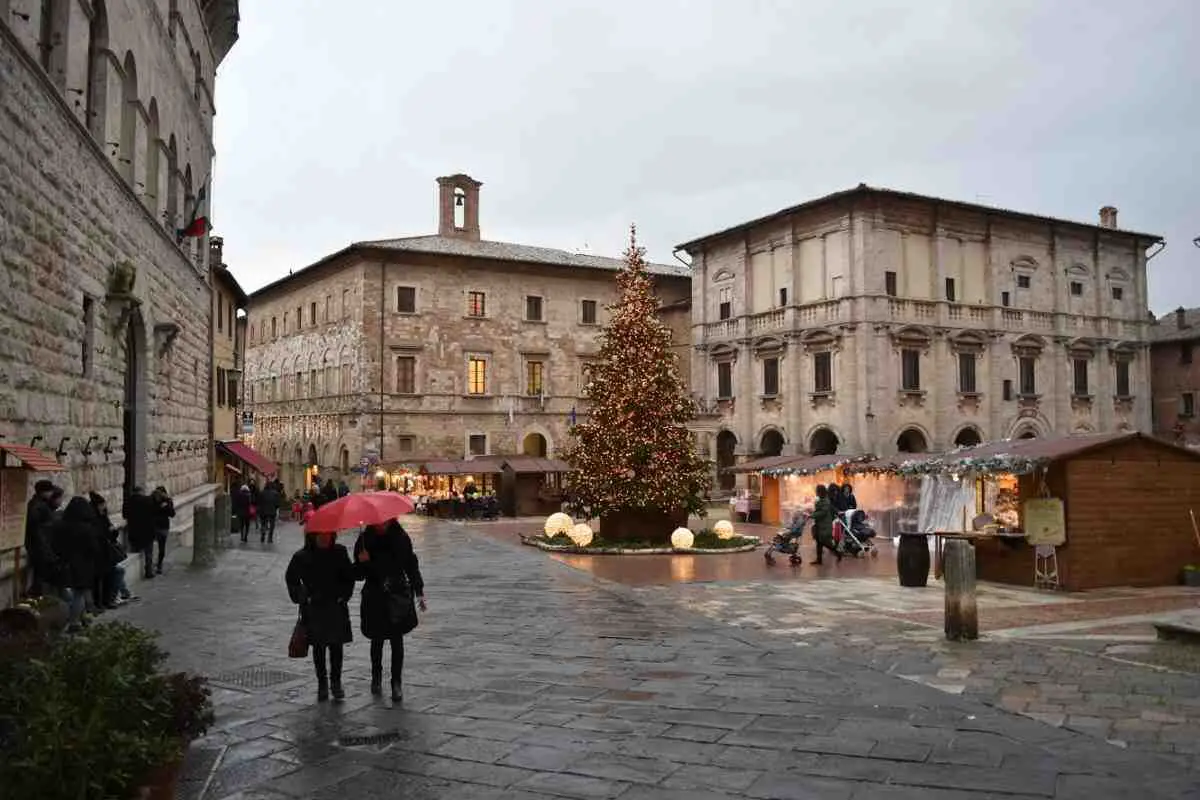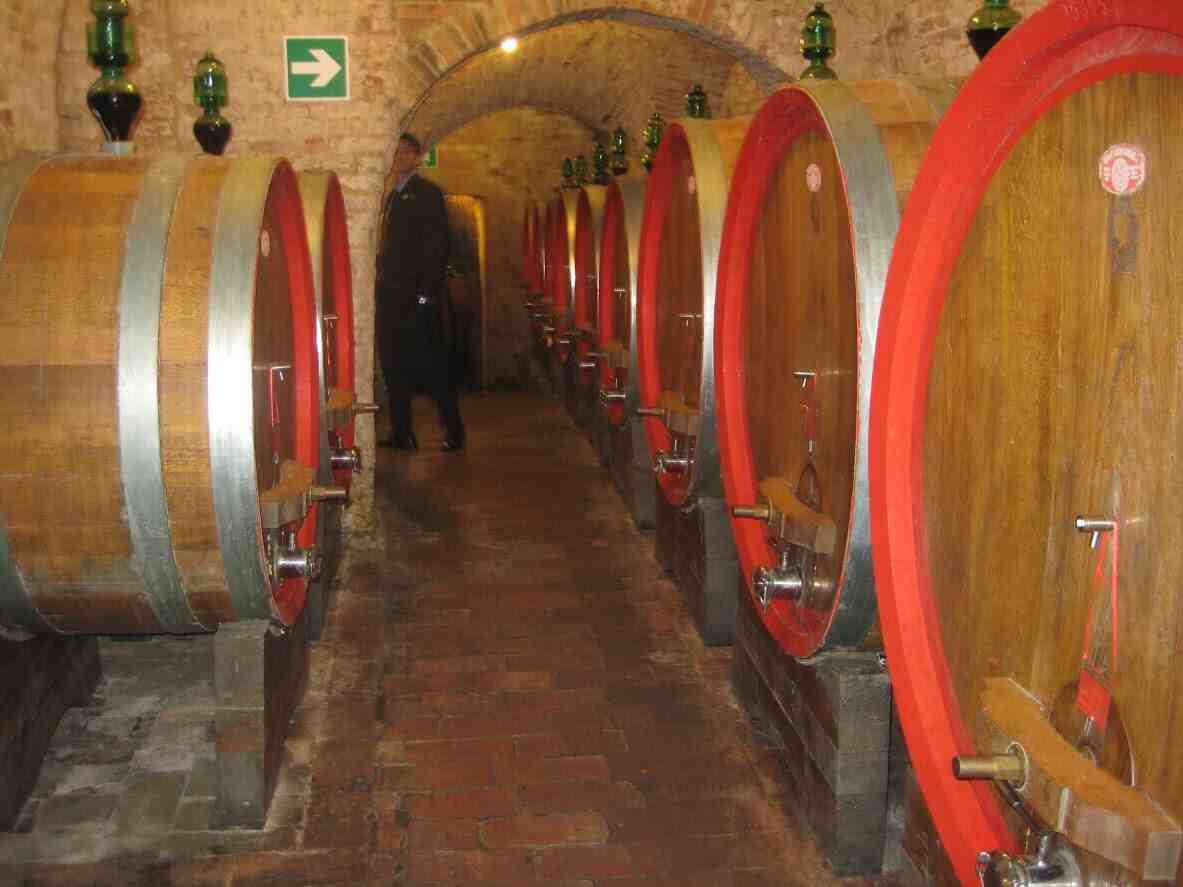 Day 4: Siena and around
Siena
I suggest starting the morning in the medieval city of Siena and then decide whether to spend here a whole day or else visit the Borgi at Monteriggioni and/or Colle Val D'Elsa. People have different tastes and sometimes you feel more like shopping than visiting museums, or perhaps you prefer to visit smaller towns rather than staying all day in the city.
Firstly, I would start the day by visiting the Piazza del Campo famous for the historical horse race named the Palio di Siena occurring on 2nd July and 16th August each year.
The Palazzo Comunale and Torre del Mangia, offer a spectacular view of the city square. Then move ahead to the romantic-gothic Italian style cathedral or Duomo. Subsequently, you can visit the Battistero, the Crypt, and Museo dell'Opera.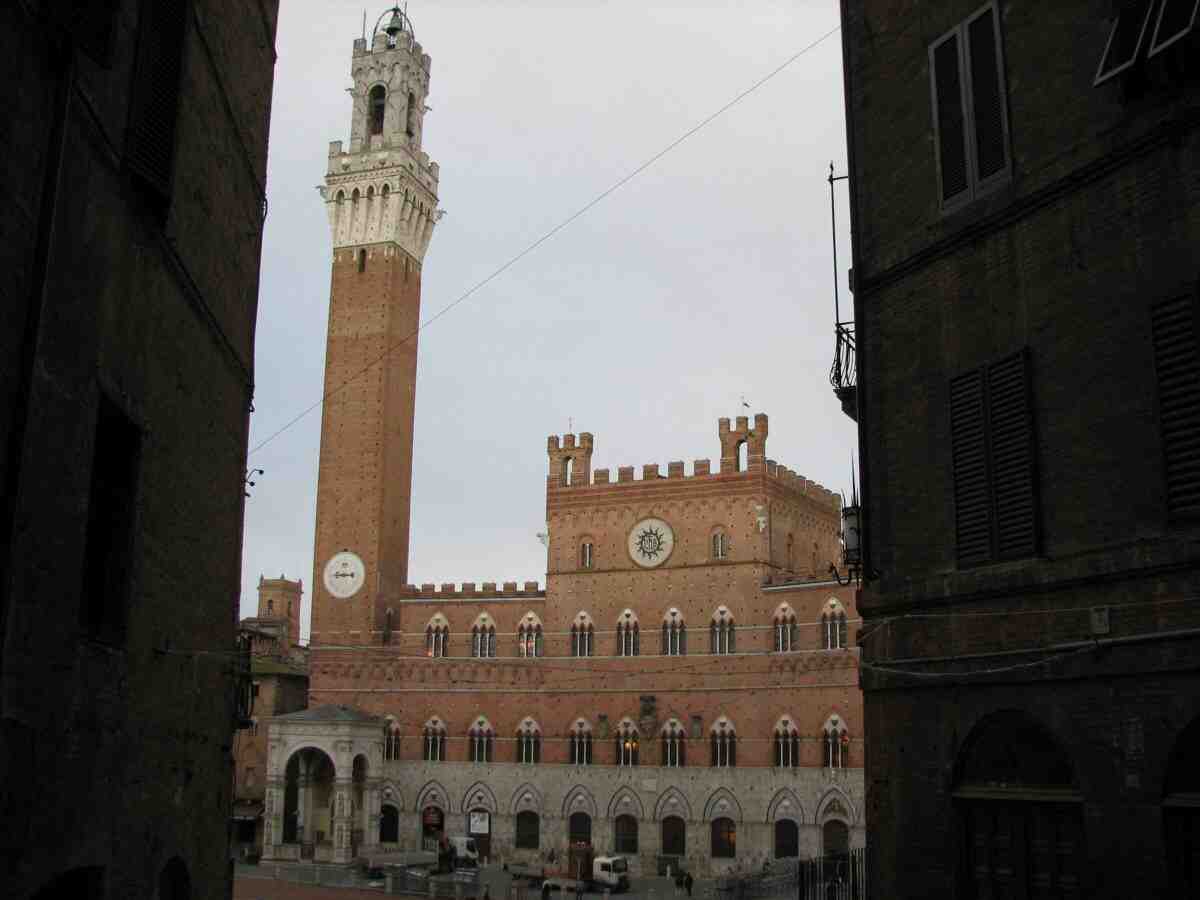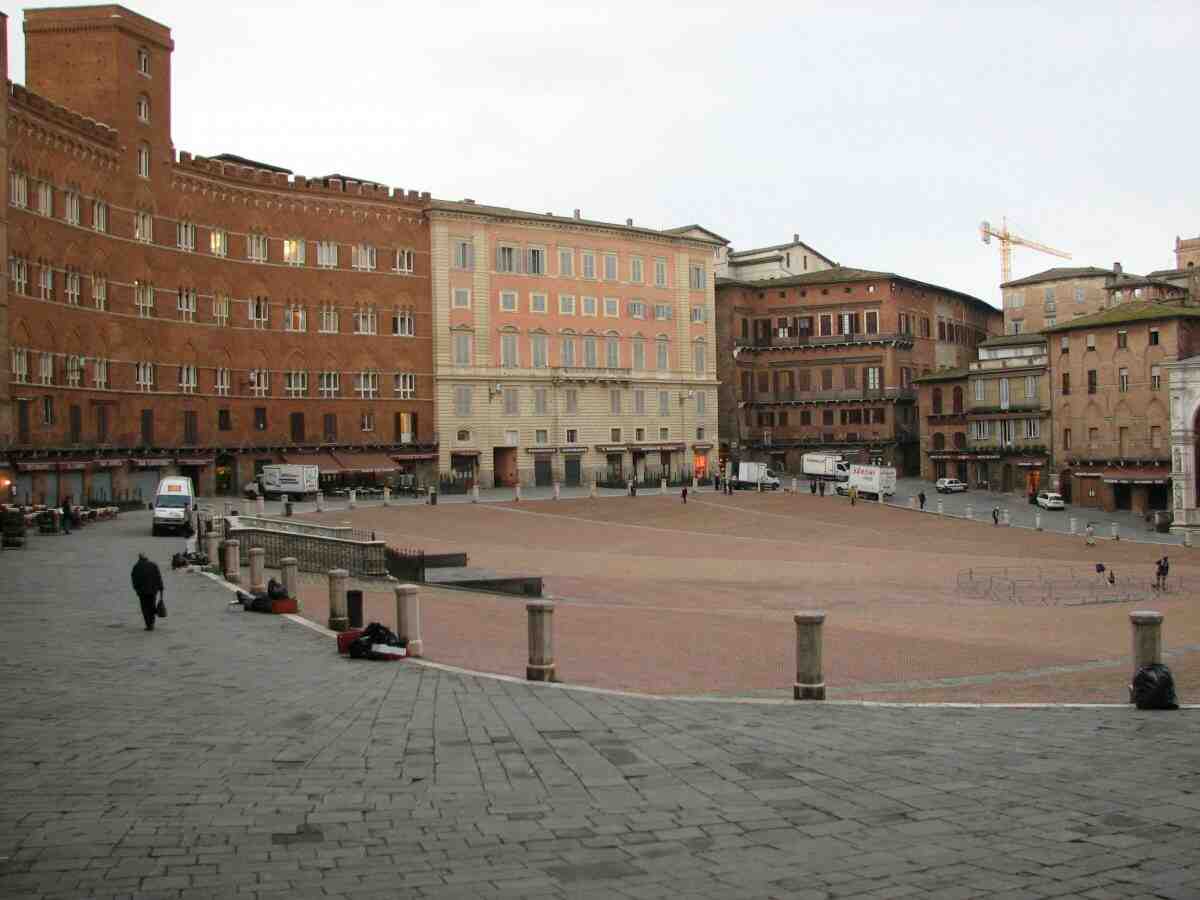 Colle Val D'Elsa
Finally, if you still have time or your home base is nearby head on to Colle Val D'Elsa. There is an elevator which will take you to the center of the city. This might be a very good place where to enjoy sunset maybe while going for an "aperitivo" or find a nice restaurant and dine here.
Montalcino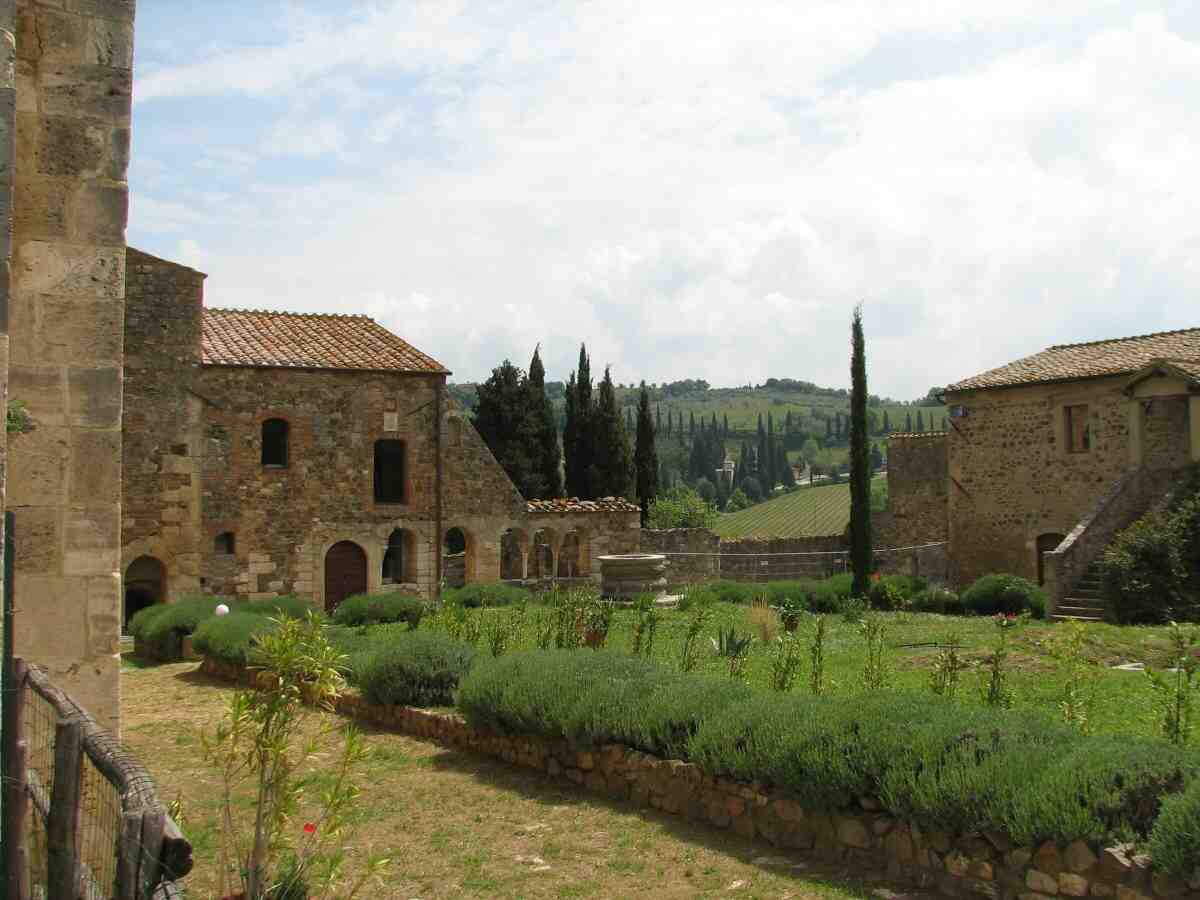 Day 5: Along the Chianti Wine Road
Monteriggioni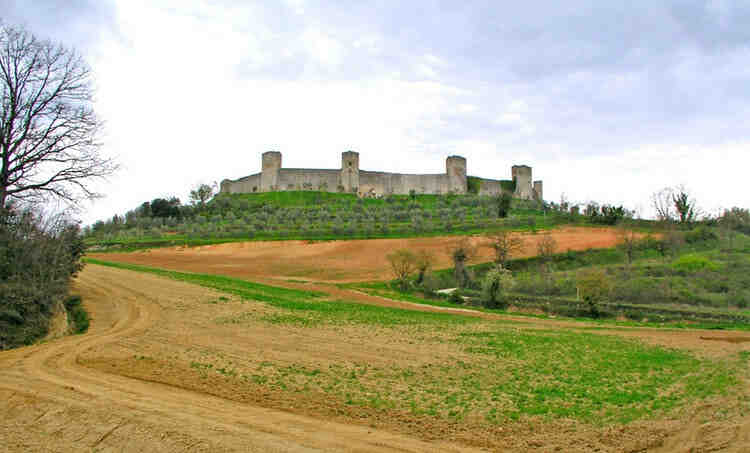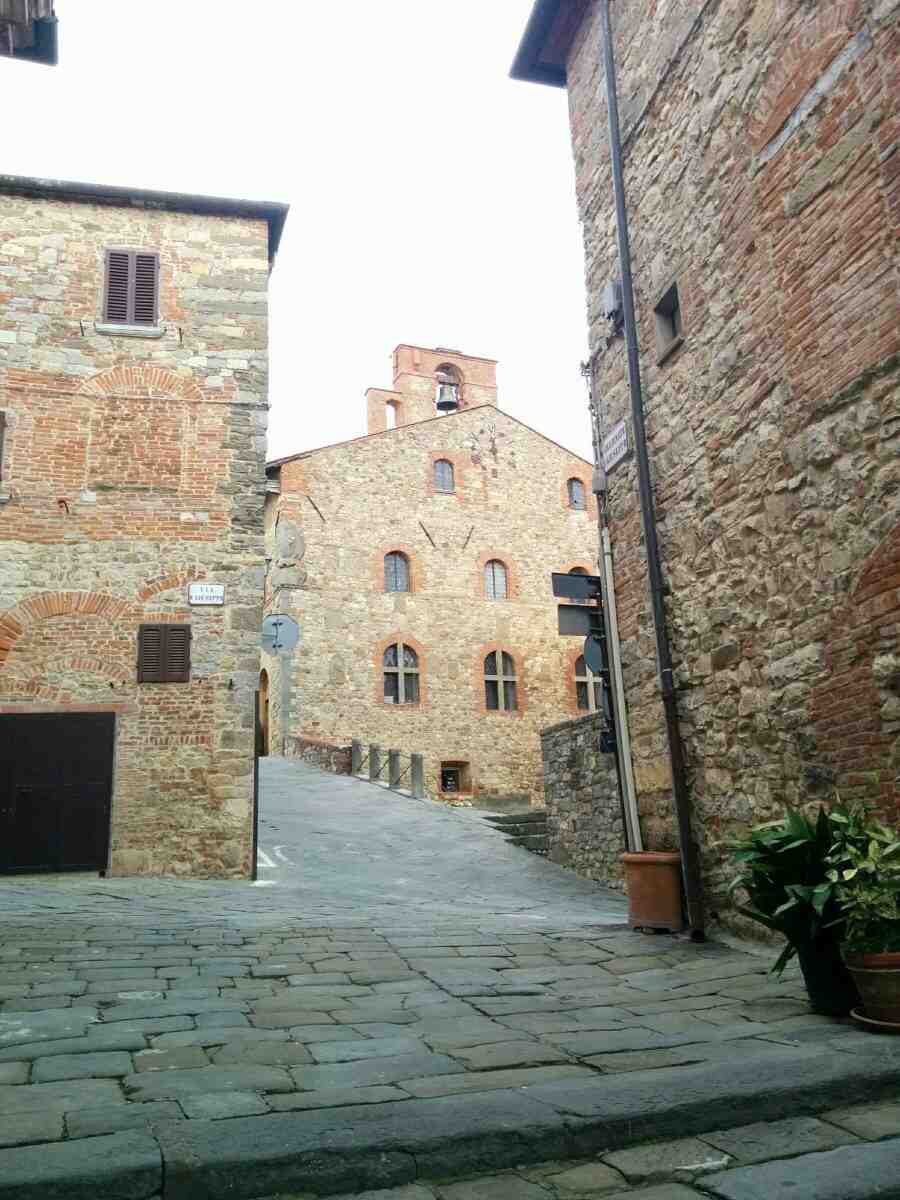 Before getting into the Chianti road you can make a short visit to Monteriggioni. This is a very particular medieval castle where you can have a walk on its walls and admire the view of the fields and nearby countryside.
Chianti Wine Road
In between the cities of Florence and Siena lies the beautiful wine region of the Chianti Classico DOP, popular in all the world. It"s simply impossible not to be hypnotized by the amazing views that can only be observed while driving through its winding roads surrounding by hills with alternating vineyards and olive trees.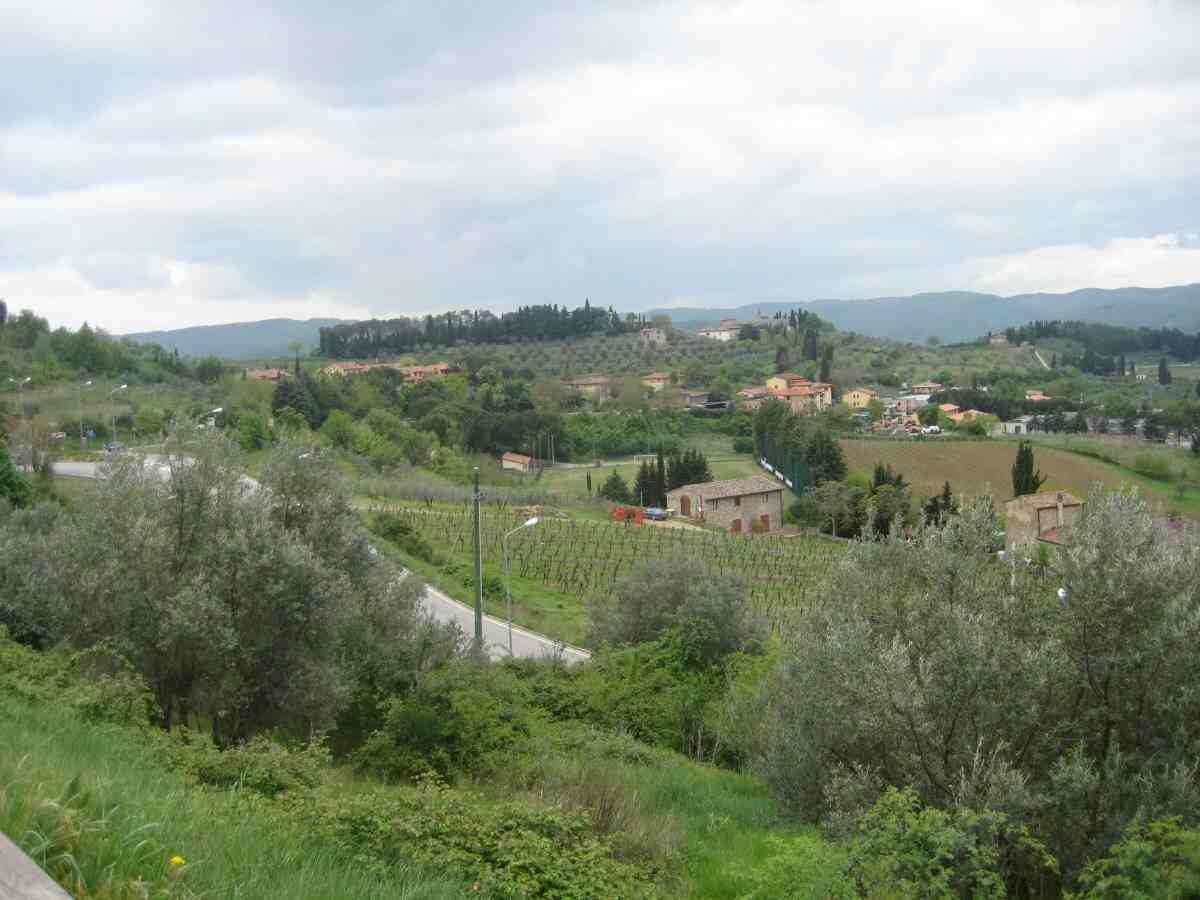 Honestly, my must do's are definitely visiting the small towns of Greve in Chianti and Castellina in Chianti stopping in the shops for wine tasting and buying other local products. There are also some quaint restaurants very suitable for a quick lunch.
From Castellina in Chianti, you should pass from Poggibonsi on the spectacular way to San Gimignano. Actually, Poggibonsi and around can be a very good place to find accommodation since its very central and the evening the center is quite busy during "aperitivo" and there is also a cinema for who can understand Italian.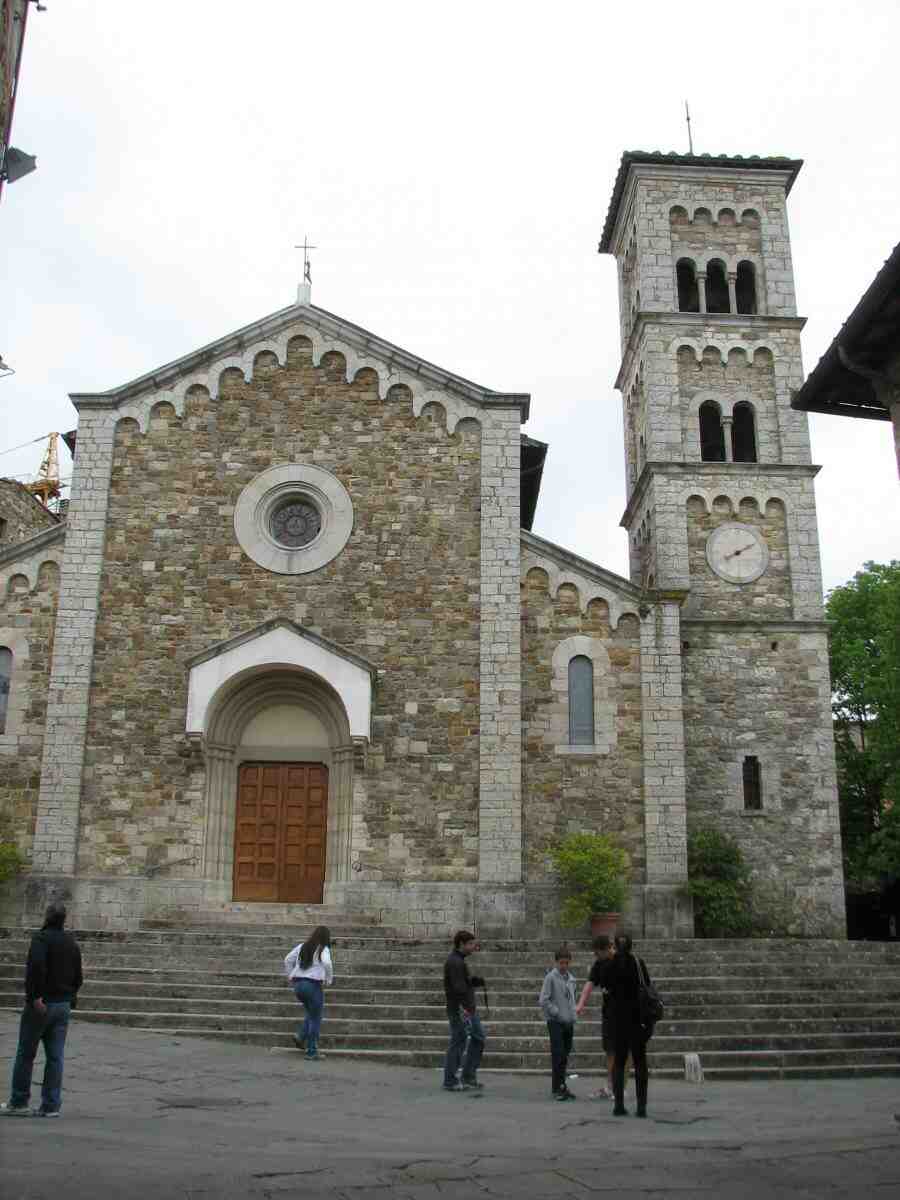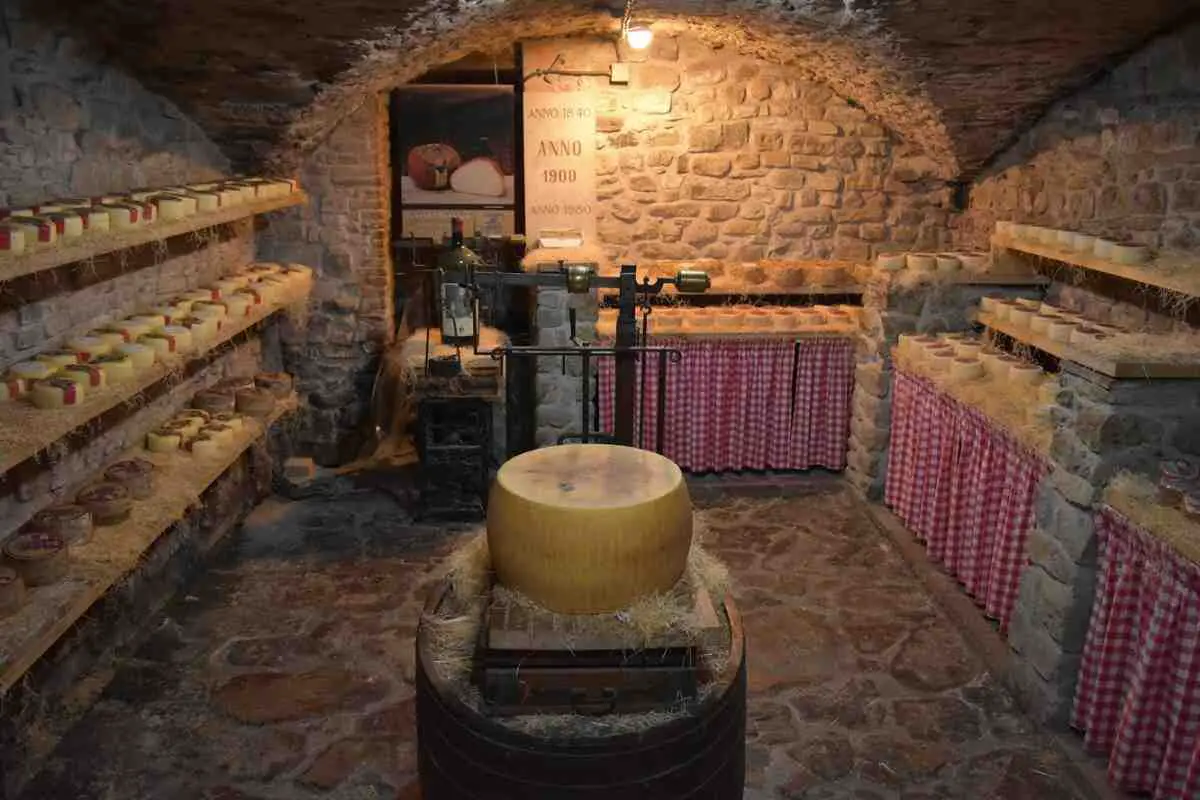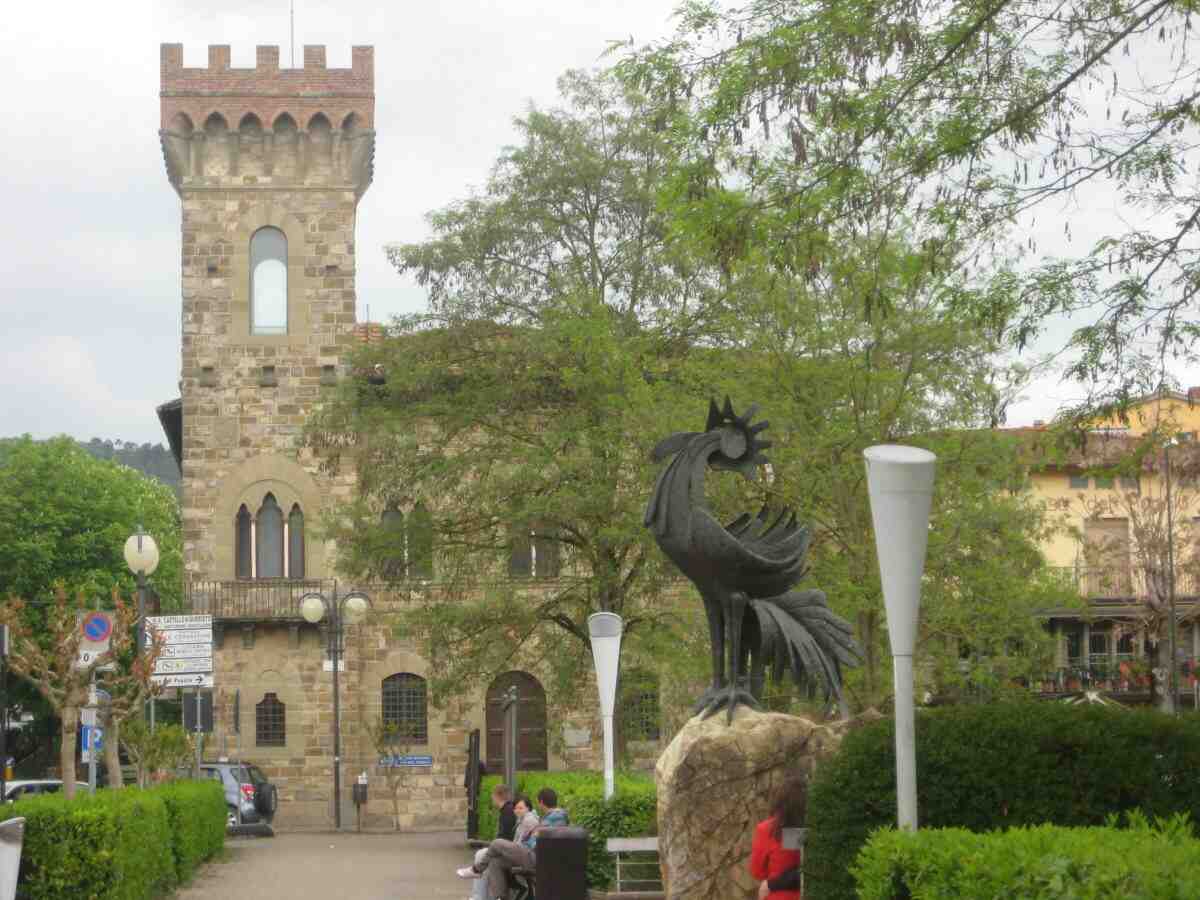 San Gimignano
Firstly, if you find a spot where you can admire the incredible view of the Towers, then stop and do not forget to take some photos. Once you're here there is little to do except strolling around abandoning yourself and get completely taken by the magic of this place.
Alternatively, you can also decide to go up a tower or visit the church. Personally, I really like to stop in a bar with outside seating admiring the square, and sipping the Vernaccia di San Gimignano, a wine produced in this area.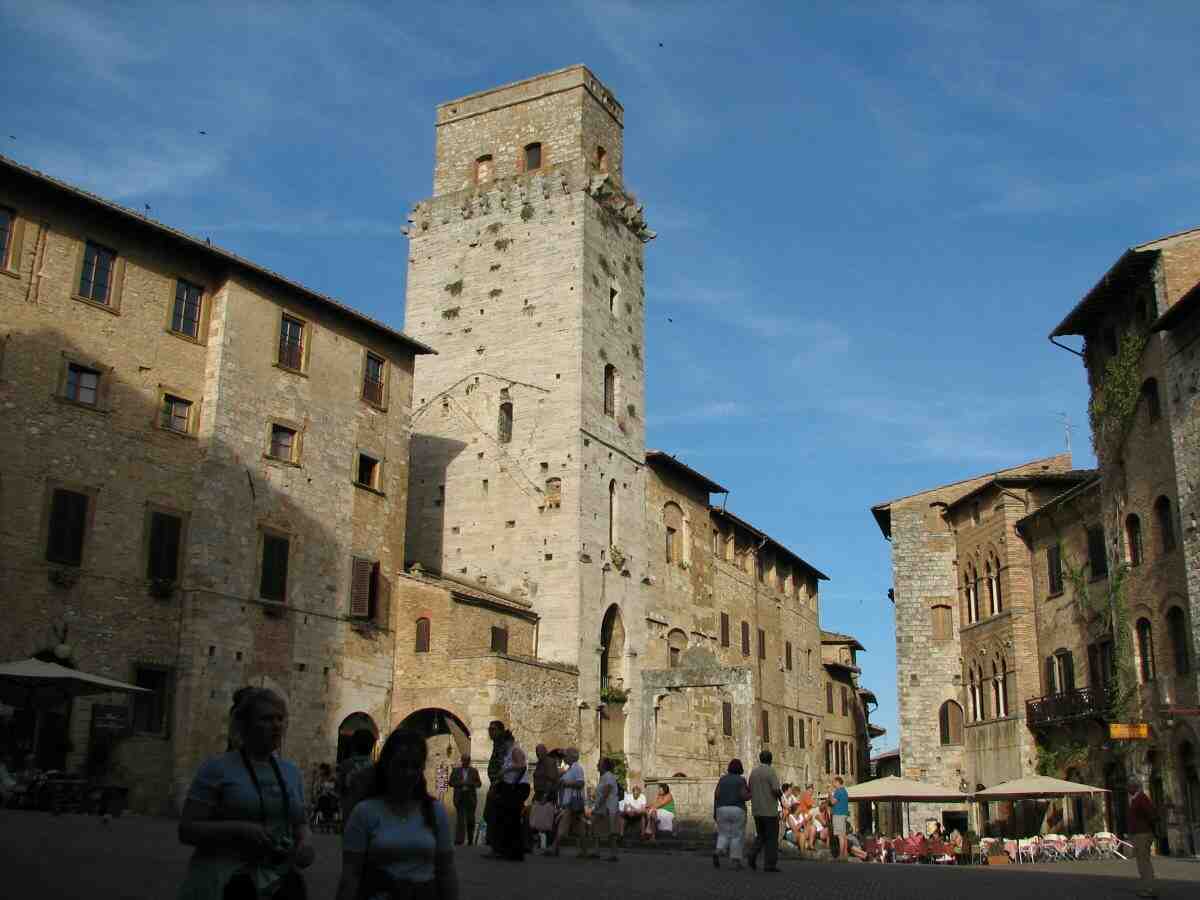 Explore Western Tuscany (Days 6-7)
Useful Tips
Traveling
Ideally, for this part of the journey, you should still have a car. Alternatively, you have to plan accurately according to trains and bus schedules especially if you want to visit multiple places in a day.
Where to Stay
I suggest booking accommodation for 2 nights at San Vincenzo or somewhere near Pisa like Montescudaio.
Where to Eat/Drink
Every city or town you visit has plenty of choices
Lunch/Dinner
Day 6: Towns near the coast
Volterra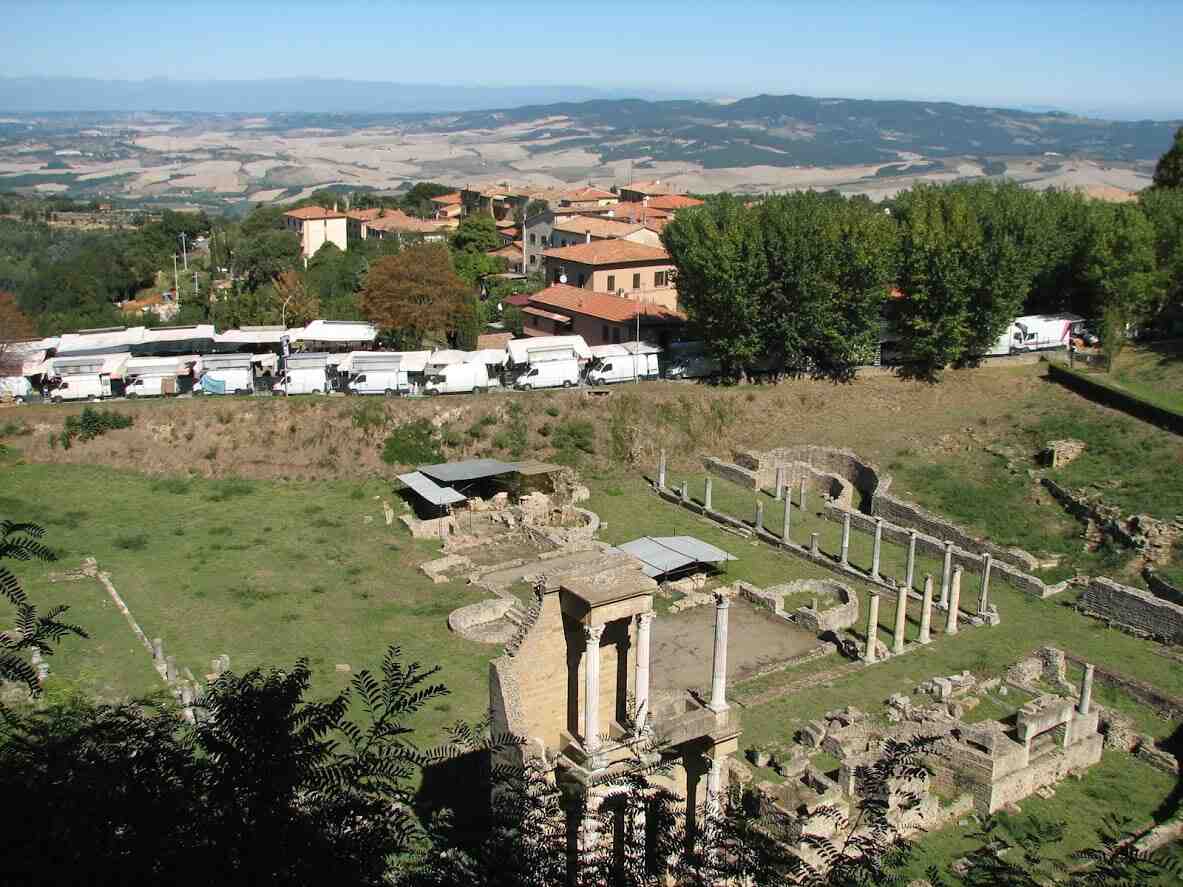 You can start the day with Volterra! Alternatively, if the day before you didn't manage to visit San Gimignano, I suggest starting with this.
Anyway, the long winding road from San Gimignano to Volterra and later continues up to Cecina is the one I love most in Tuscany. Especially in September, you can notice the large rolled haystacks, and the colors and the mild hills look impressive.
Volterra is a walled mountaintop town with structures built in Etruscan, Roman, and Medieval periods.
In brief, the main sites include a Roman Theory dated 1st venture BC, Piazza, and Palazzo dei Priori, the cathedral, the Baptistery of San Giovanni, the Medicean Fortress, and the Etruscan tombs.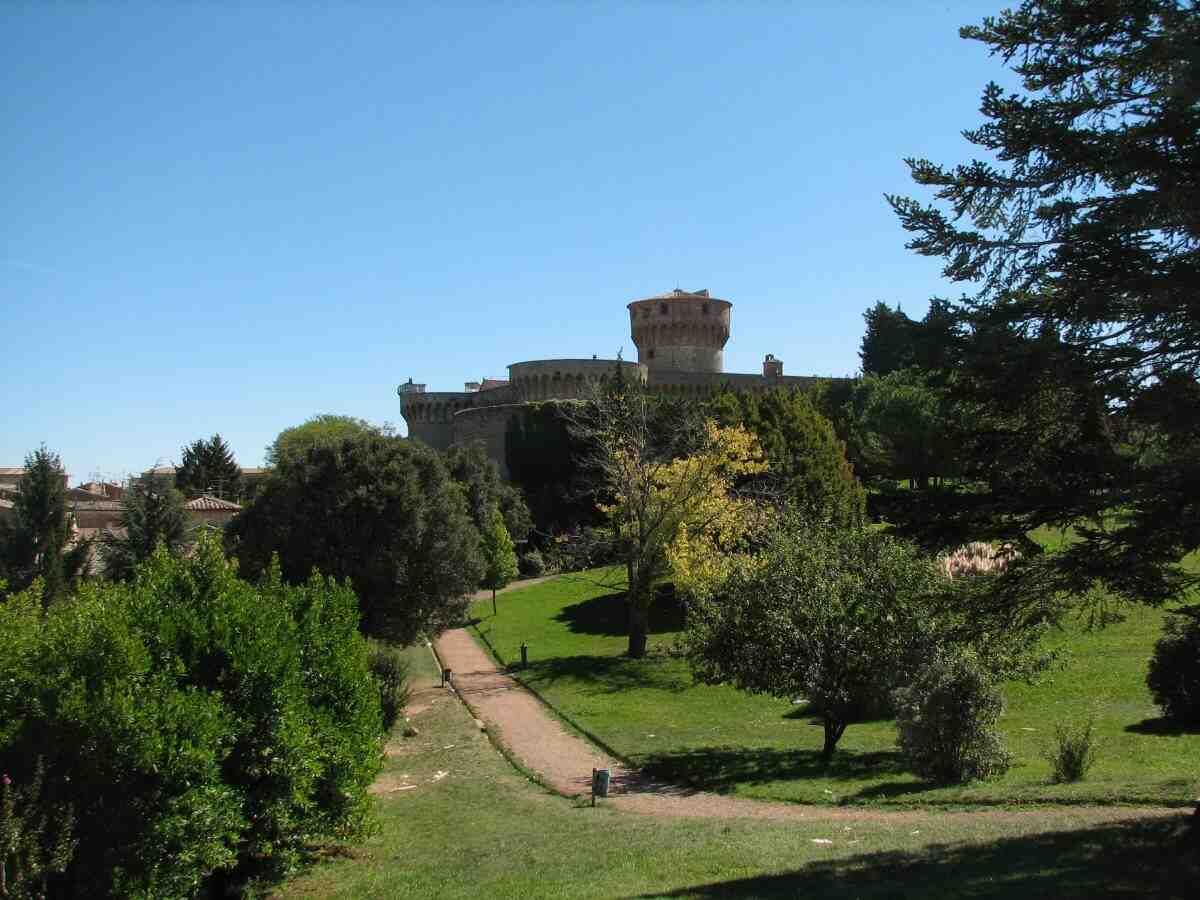 Volterra is an important part of the story of Stephenie Meyer's Twilight saga. However, the actual shots were taken in Montepulciano.
Bolgheri
Bolgheri is a very small hamlet in Castagneto Carducci. It became internationally known in 1976 when a 6-year-old Sassicaia won over a selection of Bordeaux wines in an event arranged by Decanter.
Currently, Sassicaia together with Antinori's Ornerllaia is one of the most popular wines in the world that cost more than 200$ a bottle.
The Maremma
I have visited Populonia several times and really love the area. It's a small Etruscan city near the Gulf of Baratti.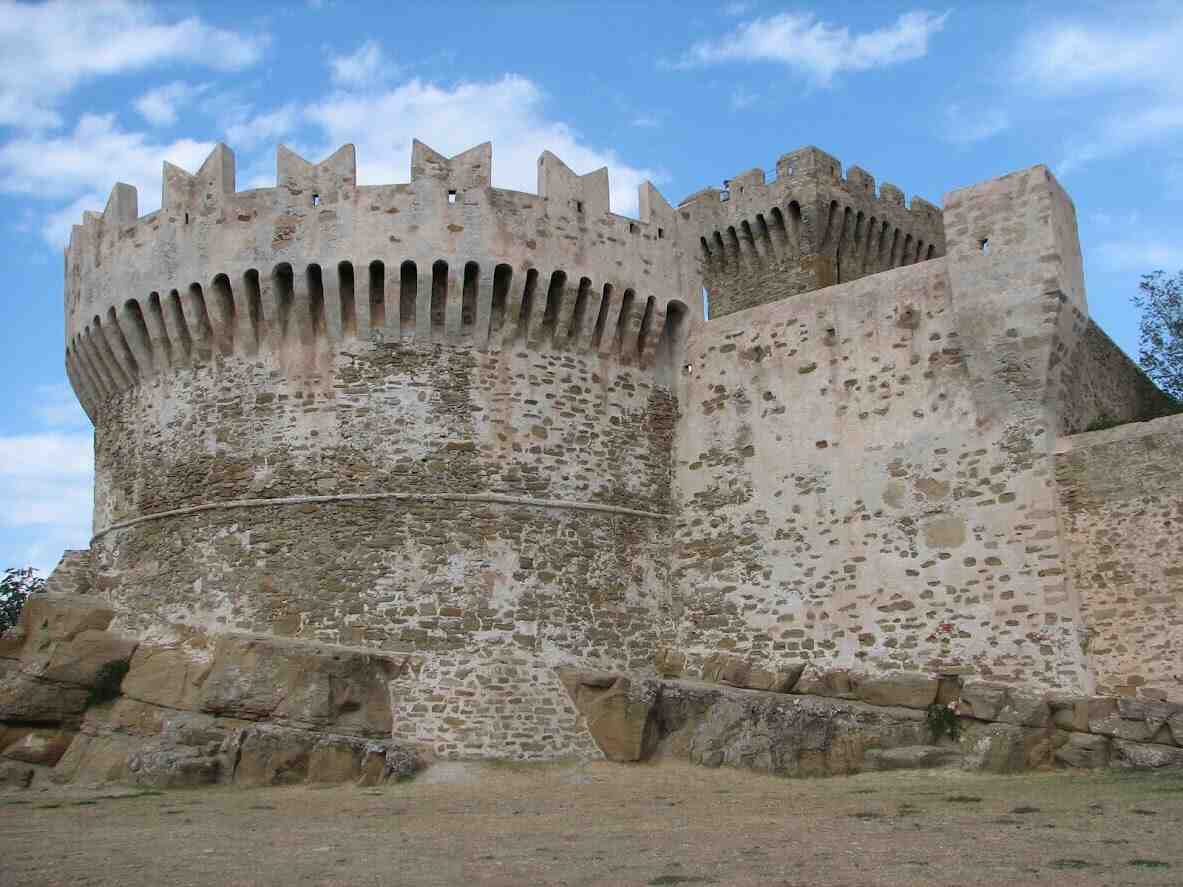 Subsequently, you can head on to San Vincenzo, a seaside town by the beach with lots of shops and restaurants. This town is known for its thermal facilities and is only 1 hour away from Pisa.
Day 7: Pisa and around
Firstly, I suggest parking your car outside the center of Pisa and then head to the Leaning Tower on foot. Honestly, I was never interested in going up the tower. I just prefer to go round the city or maybe just sit at Piazza dei Miracoli admiring the view of the tower, baptistery, and Duomo.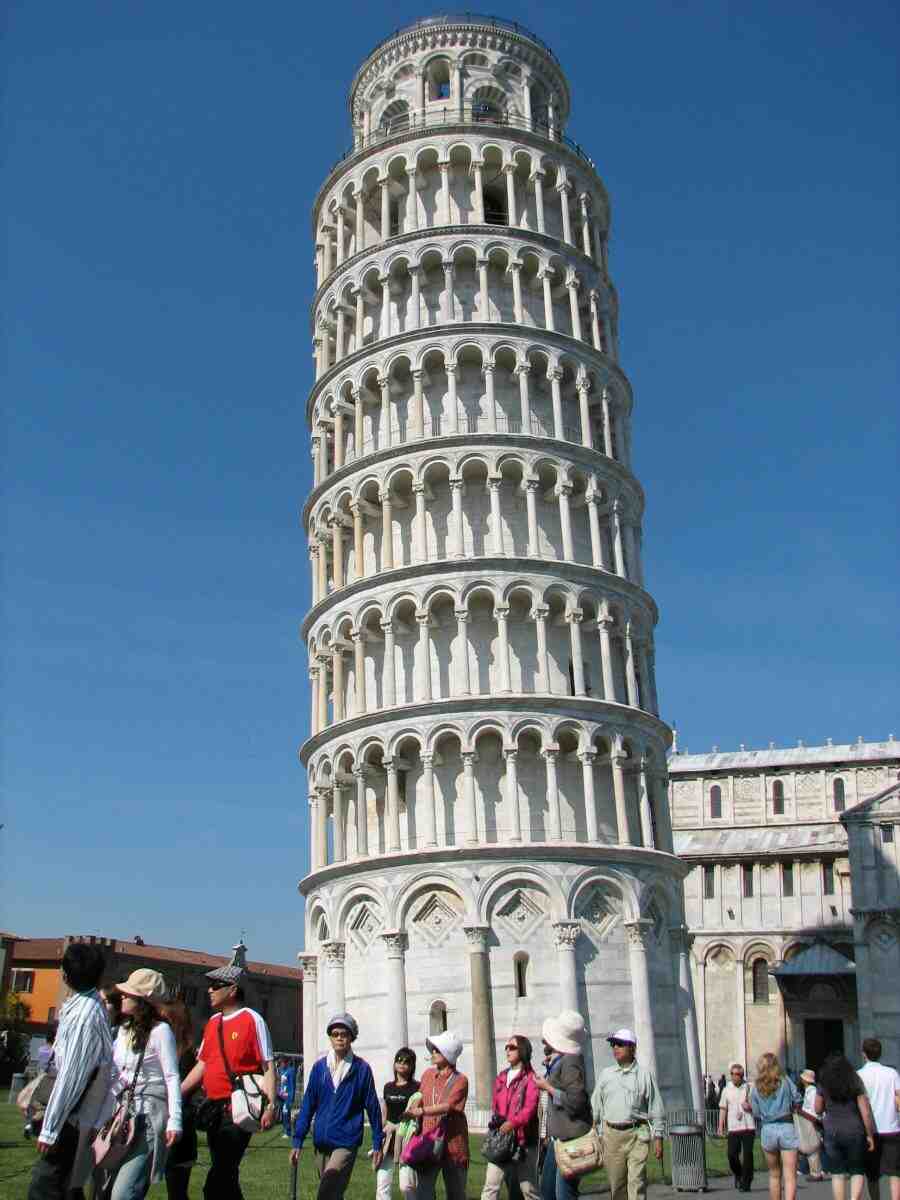 Not very far from Pisa, we find Lucca enclosed by huge Renaissance walls and a lovely historical city center.