Tag:
Healthy Dairy Free Meals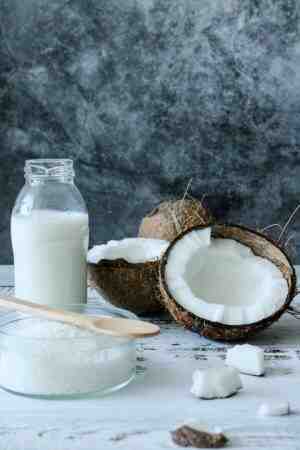 Cutting dairy out of your diet? Everything here is completely dairy-free and don't skimp on flavor! From a healthy dairy free breakfast to healthy dairy free meals, snacks to good desserts to make at home.
Finding The Right Dairy Alternative For Your Diet
Actually, I have tried most of our recipes here with plant-based milk. Don't feel restricted to try and substitute any Greek Yogurt or milk found in our recipes. I always have 3-4 types of milk in my pantry and no matter the recipe I always try to use the ones opened in the refrigerator first.

In particular, a homemade Vegan Greek Yogurt made with cashew nuts can be a great substitute for Greek Yogurt to make healthy dairy free meals. However, this depends on the diet you follow. For example,  if you're on a low Fodmap diet you should definitely try to avoid cashews and would suggest using coconut yogurt!  Alternatively, if you're on a low Fodmap diet and you're not vegan you are still allowed up to 3. tablespoons of Greek Yogurt per serving which is usually the normal amount used here in our recipes.
Healthy Dairy Free Meals And Snacks You Might Like
Check out some of my reader favorite recipes below:

Please feel free to ask any questions about recipes so that I can also add extra notes to the recipes to help you choose the best products which are most suited for the recipe and your diet.