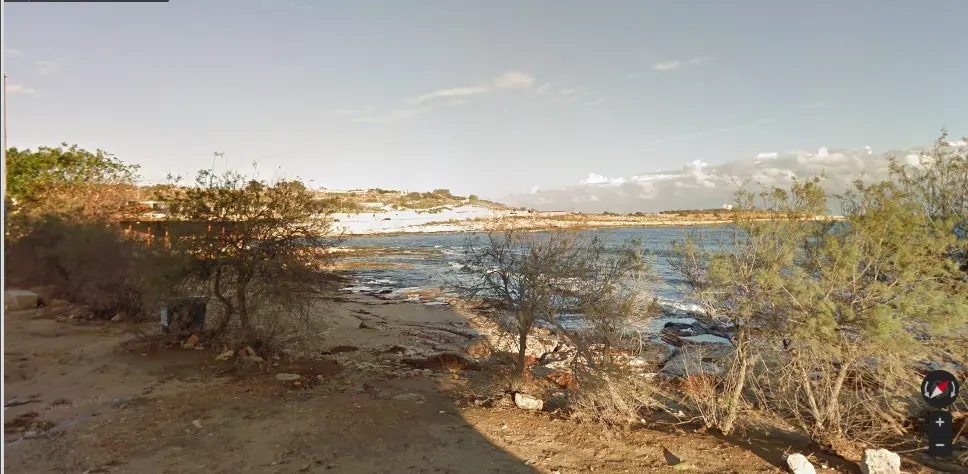 Bahar ic-Caghaq is popular with locals for snorkeling, and taking dogs for an early morning walk or swim. It is also popular with people living nearby the coast mainly Pembroke, Swieqi, and St Julians.
Anchor Bay Location: East Malta
Distance by Car from City: 20-40 mins (12.7km)
Bus Stations Nearby Bahar ic-Caghaq and Walking Distance:
CAGHAQ: 110m / 1 min
Bus Lines from Valletta B6 to Bus Station (Note: Add walking distance from the station to beach)
13 to CAGHAQ: ~40 mins 16+225 to CAGHAQ: ~41 mins
Bahar ic-Caghaq is located along the coast road from San Pawl il-Bahar to St Julians. The shore is made up of rocky beaches with a couple of small sandy patches along the shore. Undoubtedly, the place is popular with locals since it's one of the few sandy dog beaches in Malta. It is also one of the very few beaches located in the eastern central part of Malta making it a winner for those who want to have a quick stroll to the beach. For the little ones, there is also a waterpark and a marine park where you can swim with dolphins in the area. Interestingly, locals often come here for a quick stop by the ice cream van perfectly located along the coast road.
Bahar ic-Caghaq used to be the favorite weekend spot by the locals, especially for barbeques. However, with the landfill situated close by the situation has changed drastically in the last 2 decades making it lose its appeal, especially with the Maltese.