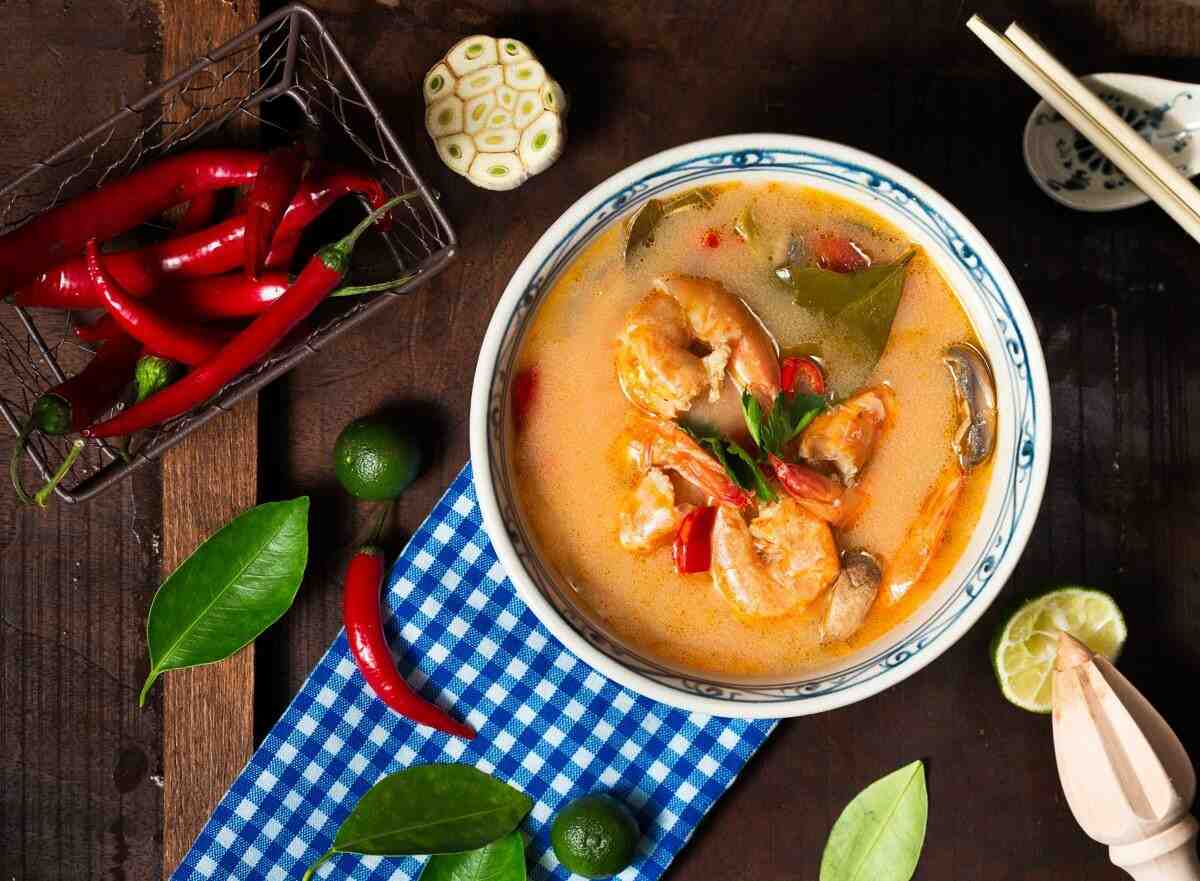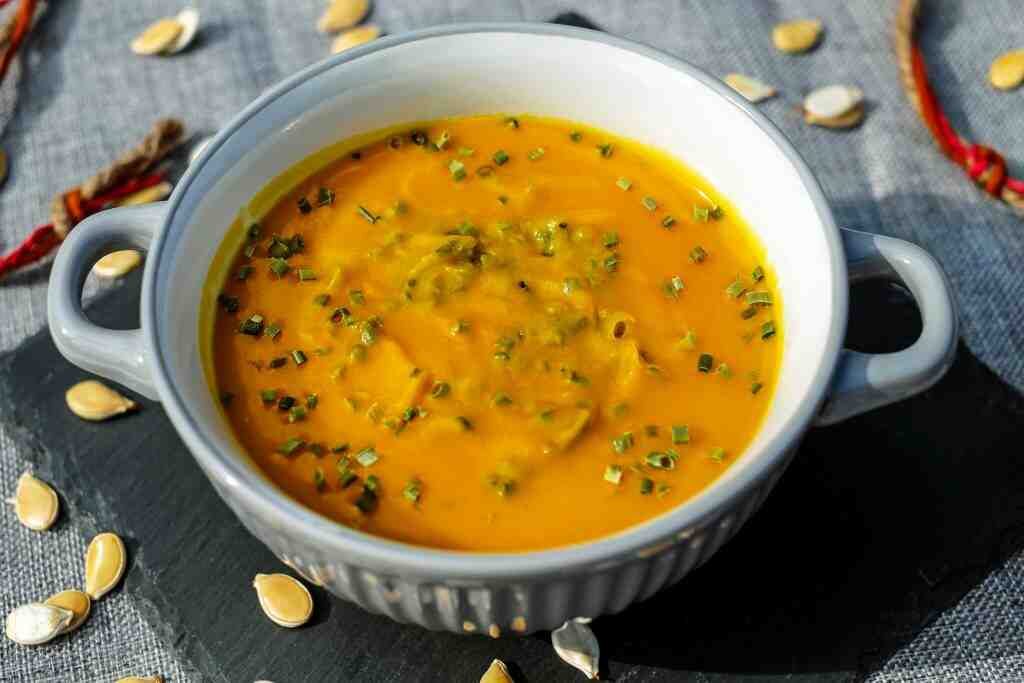 As the weather starts to turn cooler, it's nice to get cozy up with a warm and comforting recipe. These soups and stews are packed with nutrition whether it's a simple chicken noodle soup or a vegetable curry, They can also help you save time by preparing a couple of servings in advance and freeze for use on busy days. Why don't you try the Red Lentil Dahl, Sweet Potato and Chickpeas Soup, Salmon Goji Berry Curry, or Butterbean Mushroom Soup hearty recipes perfect for fall?

Healthy Soups, Stews & Curries
Make great meals for both lunch and dinner but can also serve as a snack by reducing the portion

Do Wellbeing Soups and Stews make up a complete meal?
All Wellbeing Soups and Stews are completely balanced meals. In fact, even breakfast and snacks are completely balanced meals – just the portion differs.
It's very important that we just don't try to fill ourselves with food but plan and eat meals with the right balance of macronutrients. I get a shiver every time I hear phrases that we have to eat more soup or salad to be healthy, forgetting about adding proteins or fat. These misconceptions make us crave for food all day, feeling restless and without energy.
Why choose our Wellbeing Soups and Stews?
It's best to remember that adding any items to a soup adds both nutrients and calories. This can make it more filling or simply add too many of the wrong ingredients. The culprit is not necessarily the fresh cream, the oil, the cheese, bread, or the potato but its the wrong mix of ingredients. For example, adding too much rice or pasta in a minestrone with beans will make it too high in carbohydrates unless you add another source of protein.
Following the Wellbeing Soups and Stews recipes is a perfect solution if you don't want to calculate ratios yourself. Effectively, it can be quite difficult to get an optimum balanced soup or stew. In particular, finding the right ratios proves to be difficult in vegetarian/vegan soups where beans and lentils are the main sources of protein given that they are very high in carbohydrates.
Nevermind, if you choose our meals you don't have to worry whether you are vegan or not cause you are sure to get the right nutrients. Just follow these recipes and if you're interested check the nutritional information at the end of each recipe.
How do I plan my meals?
Soups and Stews are perfect for fall and winter while curries and chili are perfect for Spring and Summer barbeques.
Each recipe is good both for lunch and as a dinner and can be easily integrated into a meal plan with 4-6 meals/snacks per day. They are also ideal for batch cooking and freezing making them an essential time saver especially when you run late and need to find something healthy and filling to eat.
On busy days when I don't want to deal with preparing a different lunch and dinner every day I find it very useful to leave an extra portion in the fridge and then warm it up for lunch. This gives me an extra 30 minutes in the morning which is a lifesaver especially when school starts, the streets get busier and life gets hectic!
MY WEEKDAY TYPICAL MEAL PLAN:
7 am: Cacao Powder with Coconut Oil & Coconut Milk (No Carbs No Proteins for intermittent fasting) or any other snack/breakfast if not fasting.
7.30 am : 45 minute swim / workout
9 am: Boiled Eggs & Soldiers (Breakfast / Post Workout Snack)
13 pm: Tuna / Bean Salad
16 pm: Berry Smoothie
18.30 pm: Salmon Goji Curry with Bulgur Wheat
Want to Build Healthy Habits, Loose Fat & Feel Great?
Subscribe today for your 7-Day Plan!
Never cooked before?
If you're not used to cooking start now! Learning to cook is the best thing you can do to your health. These recipes are very simple to follow with a few basic ingredients and condiments. So usually it's just a matter of putting some ingredients in a pan, frying, adding liquids and spices, leaving everything to simmer.
Another important thing is to follow the recipes using the proper quantities. Don't try to reduce any fats thinking you'll lose weight faster or be afraid to eat the right kind of fats because your doctor told you to control your cholesterol levels. Skipping the oil, adding or reducing the meat or beans, or adding bread or grains to your food is going to make the meal unbalanced.
What recipes should I choose for Weight/Fat Loss?
Nutrition-wise it's essential to vary the recipes trying not to eat the same meal more than twice a week. Ideally, you should also try to eat a selection of vegetables every day and not only one type of vegetable. In general, it's fine to swap a handful of vegetables with another. However, if you're seeking weight loss then you should try controlling the intake of vegetables higher in sugars such as the pumpkin, tomatoes, and carrots favoring more the broccoli, asparagus, brussel sprouts, and green leafy salad especially kale and spinach
Additionally, if you aim to lose weight you should try to favor the recipes without wraps and grains (rice, bulgur wheat, pasta). Ideally, you should not eat bread, pita, rice more than twice a week and always favoring zoodles to replace pasta.
If you have any queries or would like to receive a sample one week meal plan feel free to email [email protected]
Get Inspired